1 Sheet + 1 Board 48 Hour Build Challenge!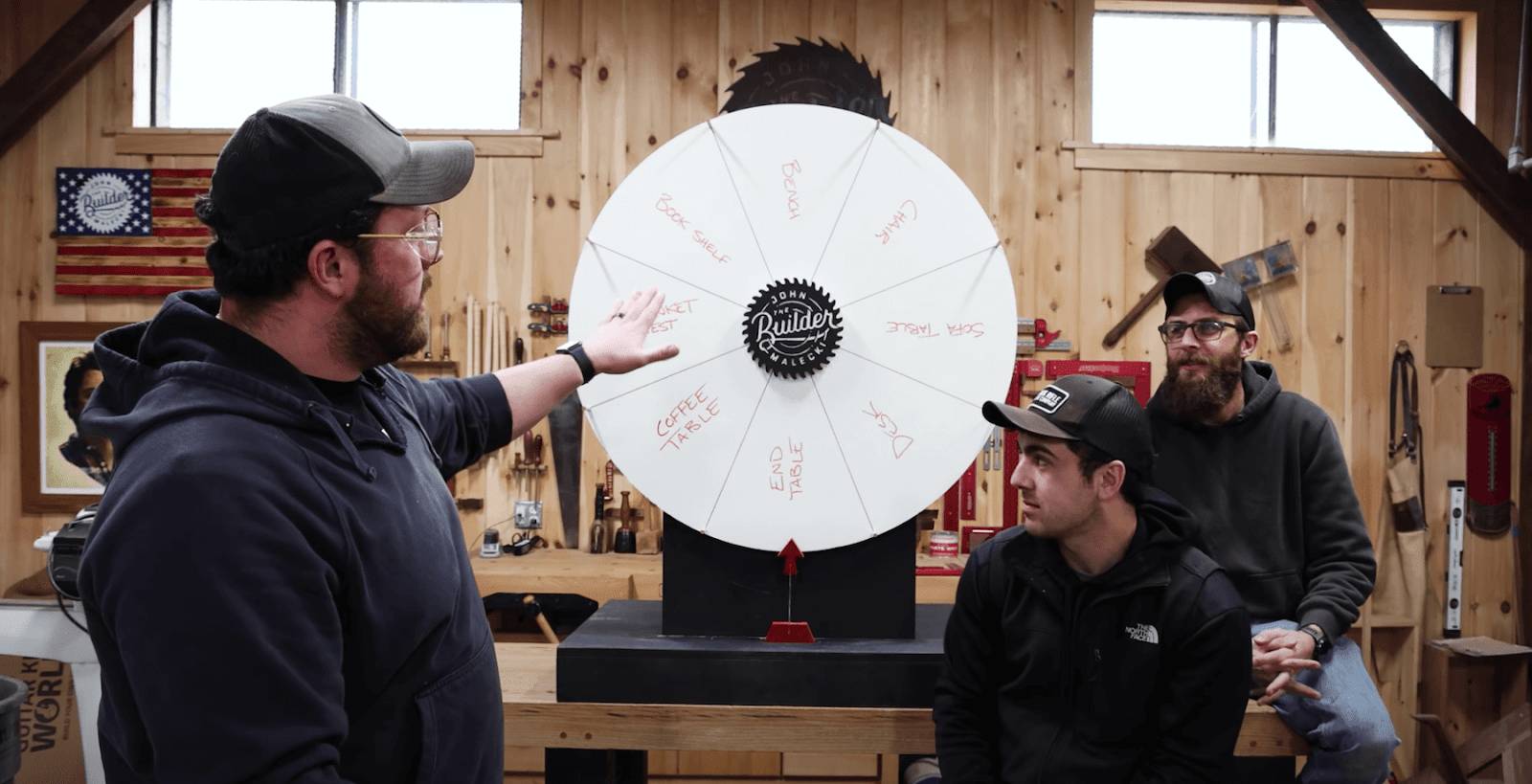 In true squirrelly fashion, Jordan and Sam thought they could take on the BIG DOG (a.k.a. me) with a build-off challenge. Of course, I had to give them a run for their money. The premise of this competition is simple — it's me versus Jordan and Sam. We each receive a board and one sheet of plywood. What are we building, you may ask? Anything insanely epic that we can do in 48 hours. We also brought in a third-party judge, and our YouTube nemesis, Mr. Build It, to give us an unbiased opinion on whose build is better. Find out which team lands out on top by watching the full video, and check out some pretty impressive builds.  
It's Time to Show These Idiots What I've Got
John takes on the boys in a 48-hour build challenge. 
Ever since the last challenge, Jordan and Sam arrogantly believe that they could out-build me. I had to prove to them that they were clearly in the wrong. For my build, I wanted to use my professional set of skills to my advantage. I reserved the piece of plywood for performing a few tricks that the boys don't quite have mastered yet. I planned to create and build a fake live-edge slab by using the hardwood I had. 
Sam and Jordan have one massive advantage over me — Jordan is a master with the CNC machine. Since the materials aren't the best of the best, they decided to rely more on the design aspect. They based their design on a Tony Stark-type table but modified it to fit their styles. Things definitely get interesting on both ends of the competition, so you need to watch the entire video to see what goes down and how Mr. Build It likes our builds. Both tables turn out pretty EPIC, but I'd like to say mine was slightly more above average than theirs. 
Tools and Materials
John reveals his favorite tools and learning materials. 
Check out my list below of holy grail products we use for just about every build. Today I wanted to highlight a learning tool that has allows the team to learn more about the business and YouTube side of things, which has helped improve the quality of our content. Skillshare is an online learning community that has thousands of inspiring classes in an enormous variety of industries. Develop new skills and explore exciting concepts by signing-up right now for a free trial of Skillshare Premium. 
Top Tools and Product Affiliates
Check out some of my top tools and product affiliates here. 
Extra Supplies
Check out some of my merchandise, build plans, and go-to safety glasses.
- Plans 
Thanks for watching and supporting me! If you liked this project, be sure to check out my merch and other projects here: 
---