1 Sheet + 1 Board 48 Hour Chair Build Challenge!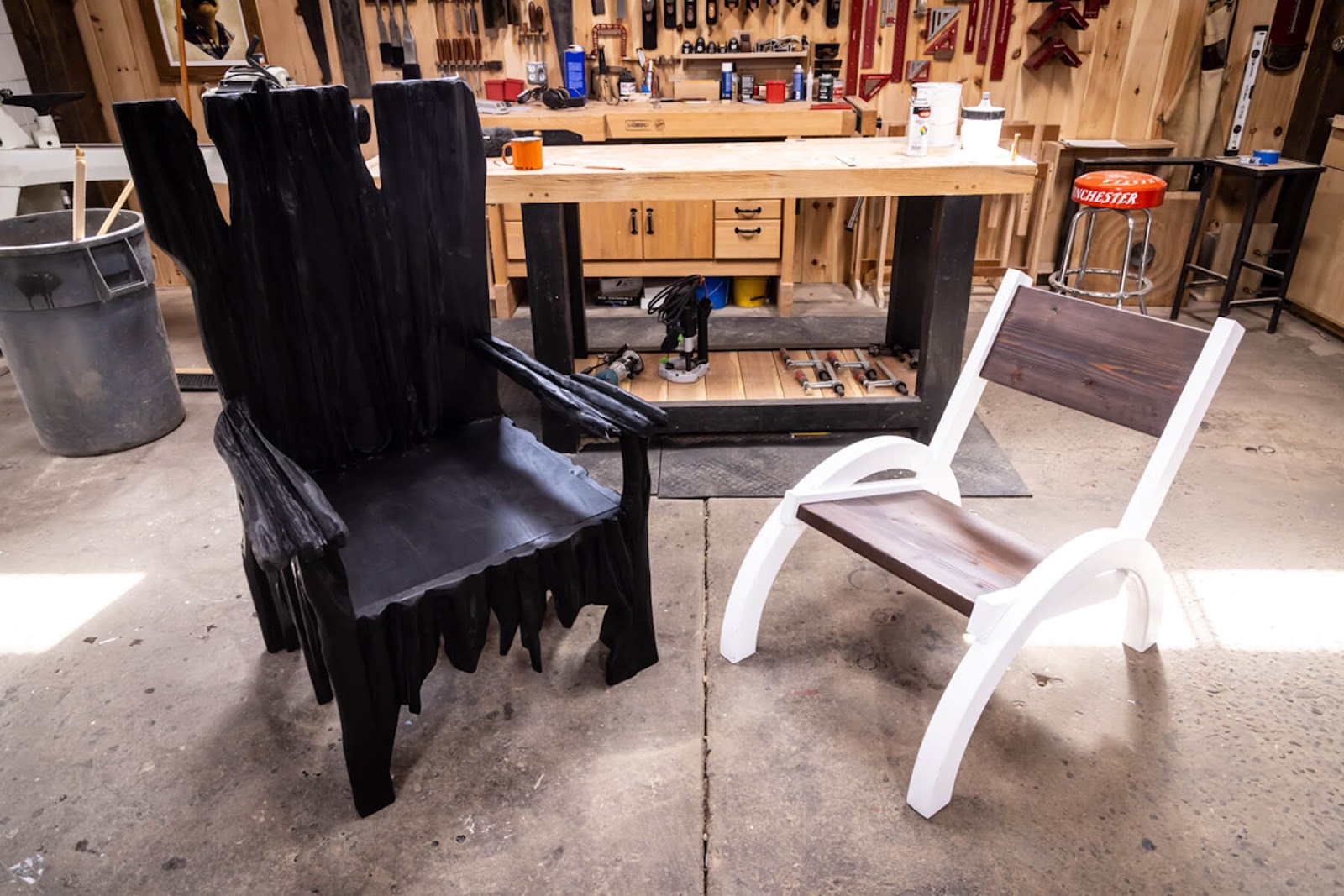 The boys and I battle it out for 48 hours in another 1 Sheet + 1 Board Chair Build Challenge! Both teams get limited materials and we spin a wheel to pick the project, then it's off to the races. Who will come out on top? Who will fall through their own chair? And which one of us had to get stitches? It's an action-packed episode you won't want to miss. 
This Build Took Blood, Sweat, and a Few Tears
John Malecki challenges Sam and Jordan to a chair build-off.
After I kicked the boys' BUTTS in the first round of the 1 sheet + 1 board challenge, we had to come back for a second time. I used pieces of wood that have been in my garage for years and got cracking. I went wild and built a throne, well tried to at least. Sam and Jordan went with a lounge chair style (boring). 
I started mine off with a glue-up, and the boys sketched theirs out on a new nifty difty software for 3D builds. My ultimate plan? Build a chair and make it look good. This plan was going well until I was carving out my throne and gashed my hand enough to need stitches. Was enough to kick me out of the running for the best chair build? Watch the full video to find out! 
Tools and Materials
John Malecki shows you the materials he uses to work on his awesome builds. 
The #1 tool for any project is, of course, the Squirrelly Stick—it keeps your hands out of danger from the saw blade. Our 1st edition was such a hit that we sold out! Hopefully, we can come back with a 2nd edition that's bigger, better, and… squirrellier? 
Proudly Supported By: 
Thanks for watching as we mess around and build some really cool chairs! Check out my YouTube channel for more good times and great projects. Like this challenge? Take a look at some more:
‍
---