10 Holiday Gifts for Woodworkers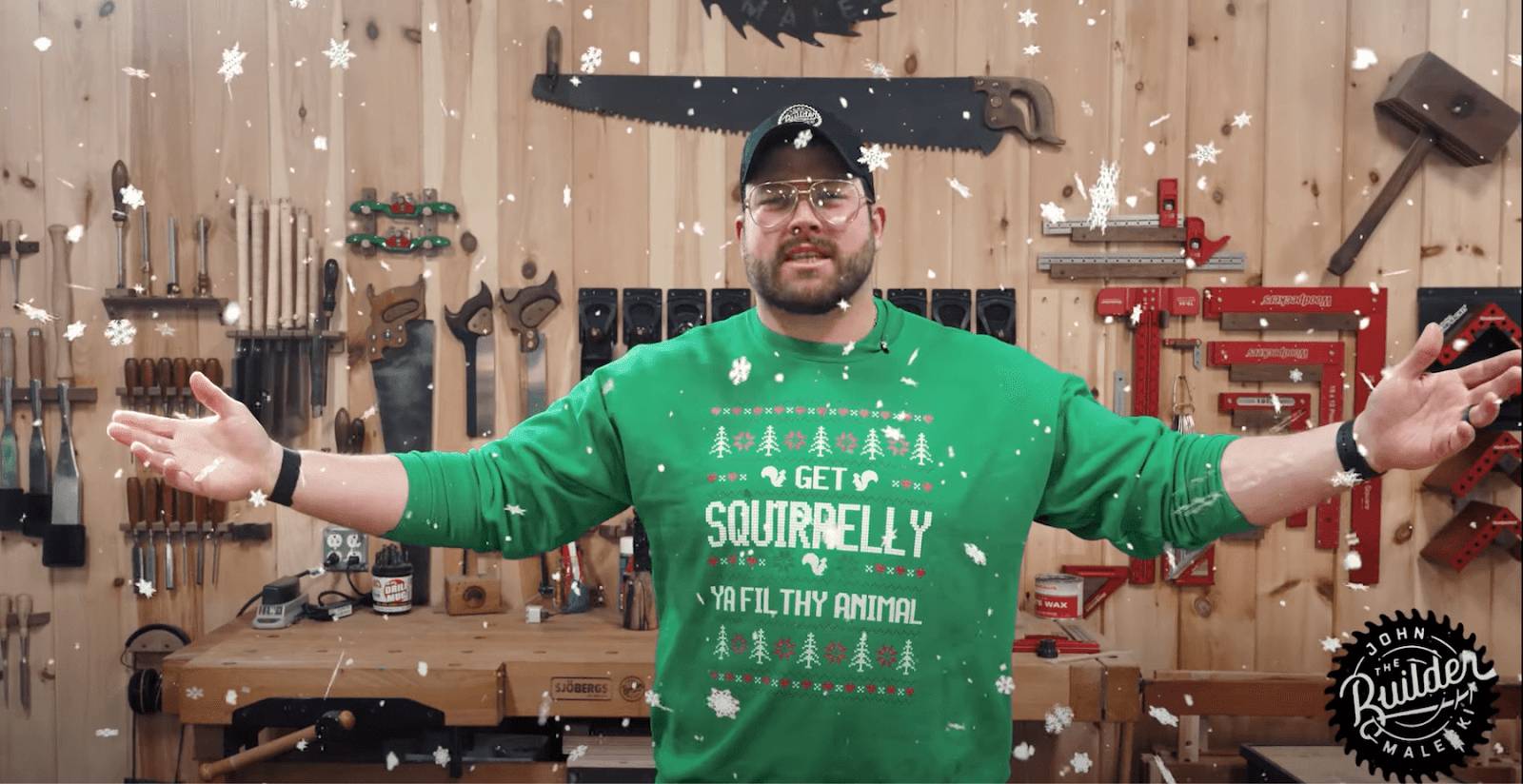 What's up, squirrels? The holidays are here, and I thought it would be fitting to give you my top 10 gifts perfect for any woodworker. If you do decide to buy them for yourself instead, we won't judge you. I've broken the list down into two categories — affordable gifts and then expensive gifts. Whatever you choose to get for your woodworker, they'll love it all the same — hopefully. Check out the full video for all of my holiday gift tips and ideas for the woodworker in your life!
‍
Top 10 Holiday Gifts for Woodworkers
Receive the 'best gift giver' award this holiday season with these gifts.
Glu-Bot
The Glu-Bot is something any shop needs because everyone will be gluing things, and it'll be a gift everyone can appreciate. This product also eliminates the WORST part about glue bottles, the hardened glue tip. The Glu-Bot tip allows for no build-up, making sure it is consistent each time you use it. 
Bench Cookies
As delicious as these bench cookies may sound and look, they aren't edible. They keep things from sliding around and will not damage the work on whatever you are laying down on top of them. 
Card Scraper
A card scraper is a gift that is more specifically geared towards a woodworker because it helps with smoothing surfaces and works best on hardwoods. There are plenty of variations perfect for any budget!
Combo Squares
Mini combo squares are an excellent idea for a stocking stuffer because it fits in a pocket and works for any type of shouldering. If you are looking to go supermini, there is a 4" mini combo square. There is a 6" mini combo square if you are searching for something a little larger. 
3M WorkTunes
Giving ear protection is a beautiful gift to give — I specifically recommend the 3M WorkTunes. They are Bluetooth and will play your music or audiobook while you work! 
Quality Boots
Anyone who works on their feet deserves to have a comfortable pair of shoes. My favorite pair to date are the Timberland PROs, which have a durable sole and are made of high-quality leather. 
Low Angle Block Plane
Block planes are an amazing gift because they have an endless amount of purpose. Purchasing a quality set of block planes will make a remarkable difference with the builds for anyone working with wood. 
Quality Straight Edge
I think a quality straight edge tends to get overlooked a lot of the time, but it is something a builder uses for almost every project. There are less expensive and pricey options, but I suggest investing in a straight edge that you know you can trust each time. 
Clamps
No one can ever have too many clamps, so you'll never have to worry about knowing if someone already has clamps in their shop. To be honest, they come in all shapes and sizes and it doesn't matter which ones you use. We use everything from squeeze clamps to parallel clamps and even I-Beam clamps. 
Cordless Shop Vac
A cordless shop vac is one of the most underestimated things we've put in our shop in the last two years. We find new ways to use the shop vac and I even have a few at home to clean out my truck and grill.
Tools and Materials
Along with these gift ideas, check out John Malecki's go-to tools.
Top Tools and Product Affiliates
Check out some of my top tools and product affiliates here. 
Extra Supplies
Check out some of my merchandise, build plans, and go-to safety glasses.
- Plans 
Thanks for checking out this video! If you liked these tips, check out my channel for more great tricks and insane builds. Here are a few epic projects: 
---