10 Tips for Building Cabinets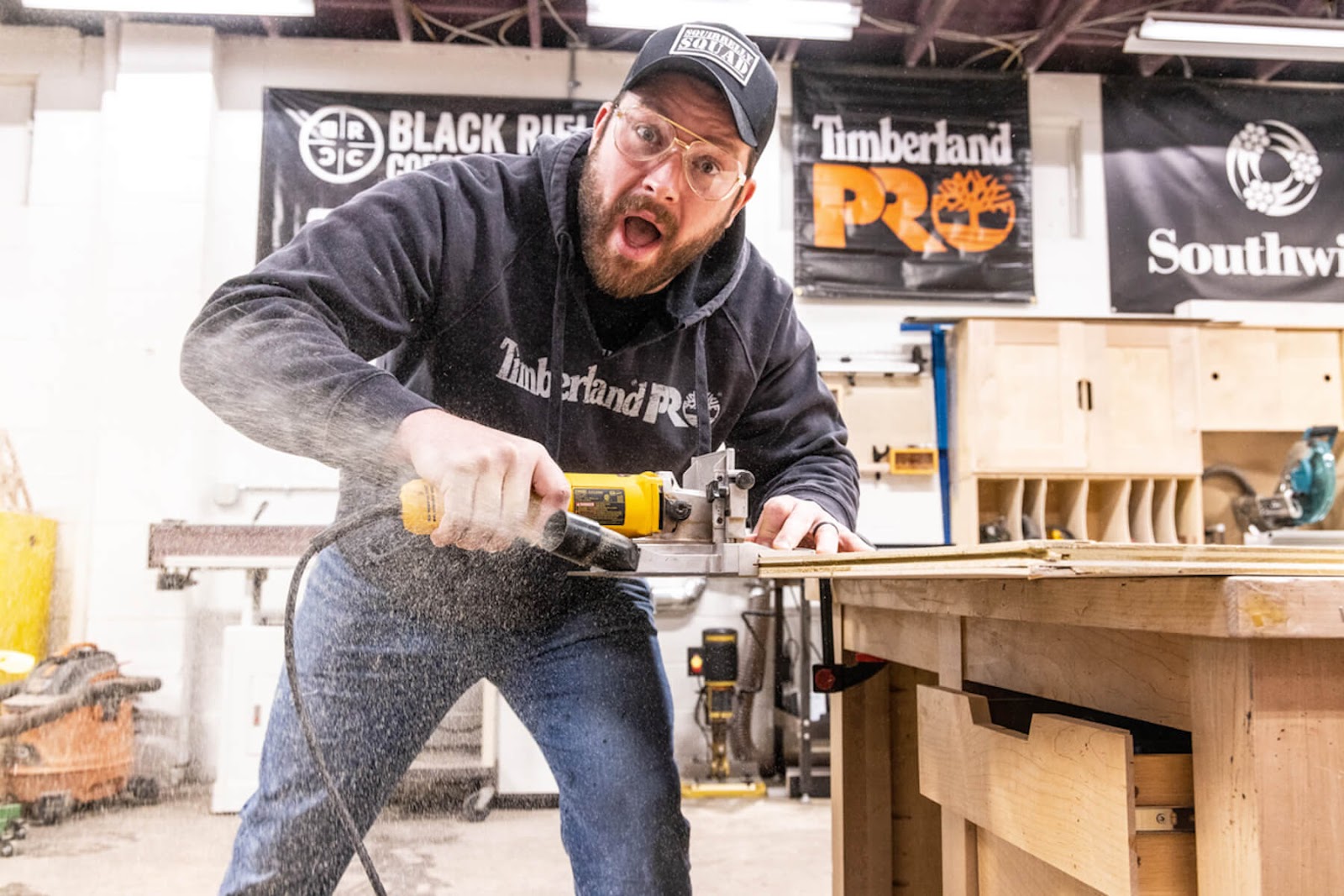 When it comes to building cabinets, I like to get them done as fast as possible. I've pulled together 10 of my best tips for you to build cabinets almost as good as mine — just kidding, you've got this. We promise to make cabinet building as much fun as possible! So check out this video to start building cabinets like a professional. 
How to Master Cabinet Building like John Malecki
John Malecki lets you in on some of his tips for building cabinets. 
The boys and I have been building a ton of cabinets lately, so I thought it would only be right to show you guys what we have learned over the years. From pinning your boxes together to finishing the panels, we'll help you out from start to finish. Are you ready to take some notes? Watch the full video for all you need to know about cabinets. 
Tools and Materials
Learn how John Malecki stays on top of his skills. 
To build your cabinets, you're going to need wood, screws, handles, and something to cut that wood. You'll get all the details in the video, but there is a more important tool that you should have on hand — Skillshare. It's an online learning community with thousands of classes — I've personally been using it to better my skills as a business owner and storyteller. We know yinz love to learn just as much as the team and I, so you can sign up for a free trial membership with my link! 
Top Tools and Product Affiliates
Check out some of my top tools and product affiliates here. 
Extra Supplies
Check out some of my merchandise, build plans, and go-to safety glasses.
- Plans 
Thanks for checking out this video — I hope you've learned something new about building cabinets! Check out my channel for more good times and great tips. Here are a few epic projects: 
‍
---