10 Tips I Learned In 3 Years In My Shop!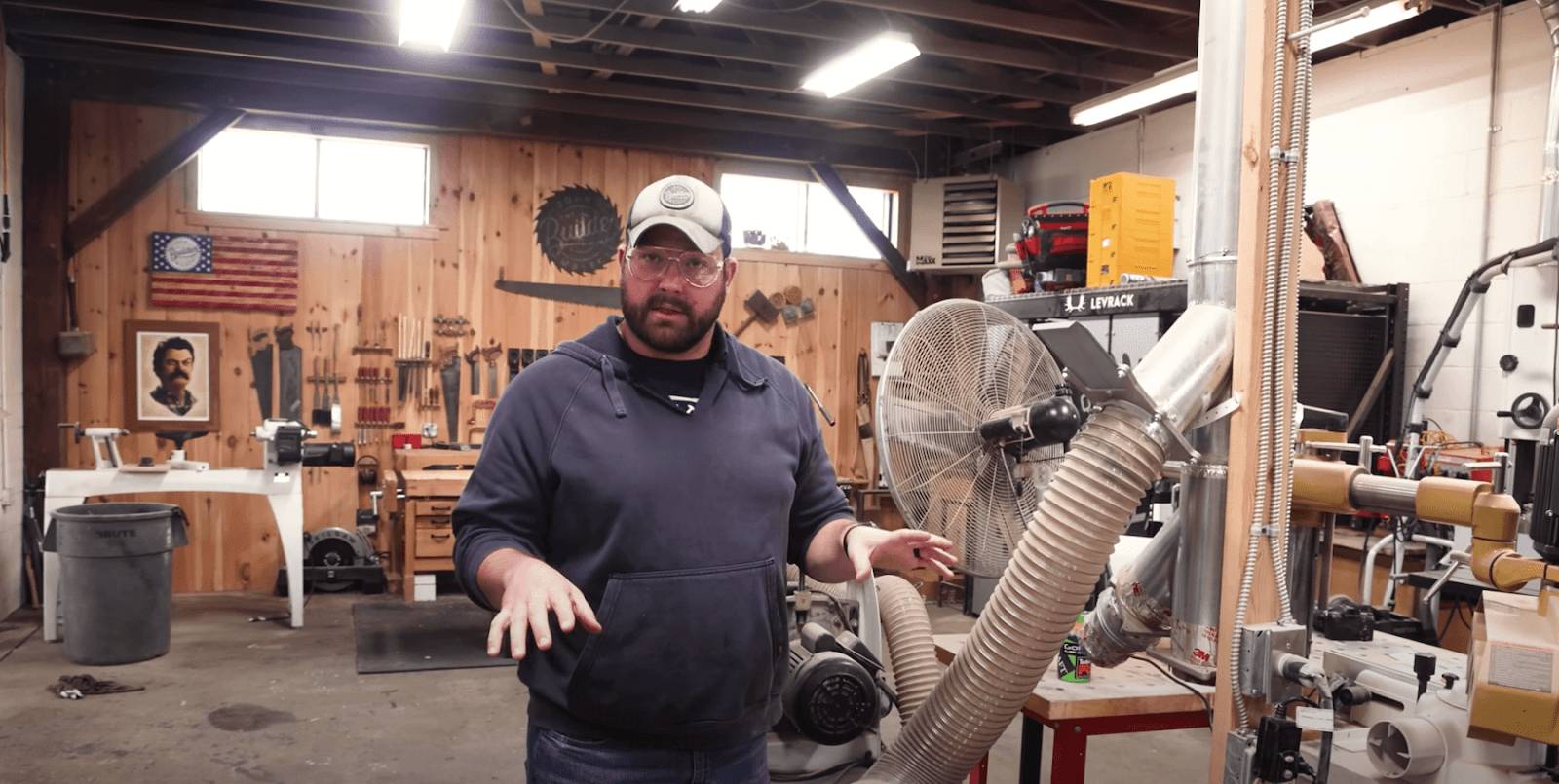 It's the end of an era, and we are moving to a brand new shop! This shop has treated our team so well, but we are moving on up. Before we close this door, I wanted to reflect on so many things that I have learned here. We've gotten squirrely so many times, and I love to tell you guys to learn from our mistakes — because we've made so many of them. So sit back, watch the full video, take a few notes, and get ready for our journey onto our new shop.
When One Door Closes, It's Time to Build Another
Before the team moves to the new shop, John Malecki reflects
I am getting a little nostalgic about leaving this shop, and we've all learned so much. Here are ten tips that I've learned while here, but watch the full video to get all the tips.
     1. Lumbar Storage
In our shop, we blocked off an entire room for our storage. We wanted to make sure that our situation did not look messy in the background of our videos, so this was extremely important. Now, this sounds like a great idea — but don't do it. Out of sight, out of mind is incredibly real, and we collected way too much in this storage space.
     2. Plan Around Loud Machines
The dust collector and air compressor make a TON of noise. Don't try to take any shortcuts when it comes to your loud machines because they'll be annoying you every day. Instead, make sure that they are fastened down correctly and in a space that will not echo the noise. 
     3. Better Dust Drops
When we planned our dust collection system, we made zero plans for expansion — which is the complete opposite of what you should do. As a result, we constantly have to move the dust drops around, and it just makes this a lot more complicated than they need to be. In all areas of your shop, you should be planning for expansion.
     4. Use 4 Outlet Receptacles
This seems like a super basic and obvious tip, but it's beneficial in the long run. In most cases, we try to do things in the most cost-effective way possible. One place that I skimped out on were the electrical outlets, but I wish I didn't. Don't be a cheap ass! Avoid extension cords and use four instead of 2 outlets.
     5. Layout Your Shop for What You Build
Quite a lot of the time, we realized we didn't have enough space for the projects we were working on and building. Almost everyone wants more space in their shop, but your layout can help ease the pain a little bit. Try to create your layout to make the most efficient use of your space for your specific projects.
     6. Dedicated Spray & Finish Area
Create an area that is dedicated to spraying and finishing your projects because it will get messy. With one place for spraying, you'll keep the rest of your shop clean — hopefully. 
     7. Chop Saw Infeed on Both Chops
In our shop, we didn't give ourselves nearly enough room for infeed. It's not the end of the world, but it's been something that has slowed down our projects a bit. So when you are laying out your station, keep that infeed space in mind. 
     8. Climate Control
If you have the opportunity in your shop to control the climate, take advantage of that. We all live in different environments, and so our shops have various climates. Make sure that you make adjustments to ensure that your shop's climate is comfortable and ideal for what your projects will require.
     9. Lighting
Most of you are probably building things you want to keep and show off to your friends or sell to other people. So you want to make sure that your shop is lit well enough that when you're inspecting your product, you don't miss anything. 
    10. Don't be Married to the Layout
Things are constantly changing, so you can't be attached to your layout. Think about efficiency, and you might have to move things around now and then to improve your shop. 
Tools and Materials
The tools and materials that are must-haves in the shop
We've listed some of our favorite tools and materials below, which can almost all be purchased at Woodcraft. Woodcraft is the best place to shop around online or in-store for all your woodworking needs. There are locations all over the country, and our local Pittsburgh location even offers free popcorn — what's better than that?! Woodcraft supports all of our wild and insane projects, so you should be supporting them too! 
Top Tools and Product Affiliates
Check out some of my top tools and product affiliates here. 
Extra Supplies
Check out some of my merchandise, build plans, and go-to safety glasses.
- Plans 
Thanks for watching and supporting me! If you liked this project, be sure to check out my merch and other projects here: 
---