3 LEVELS of Adirondack Chairs — DIY to PRO Build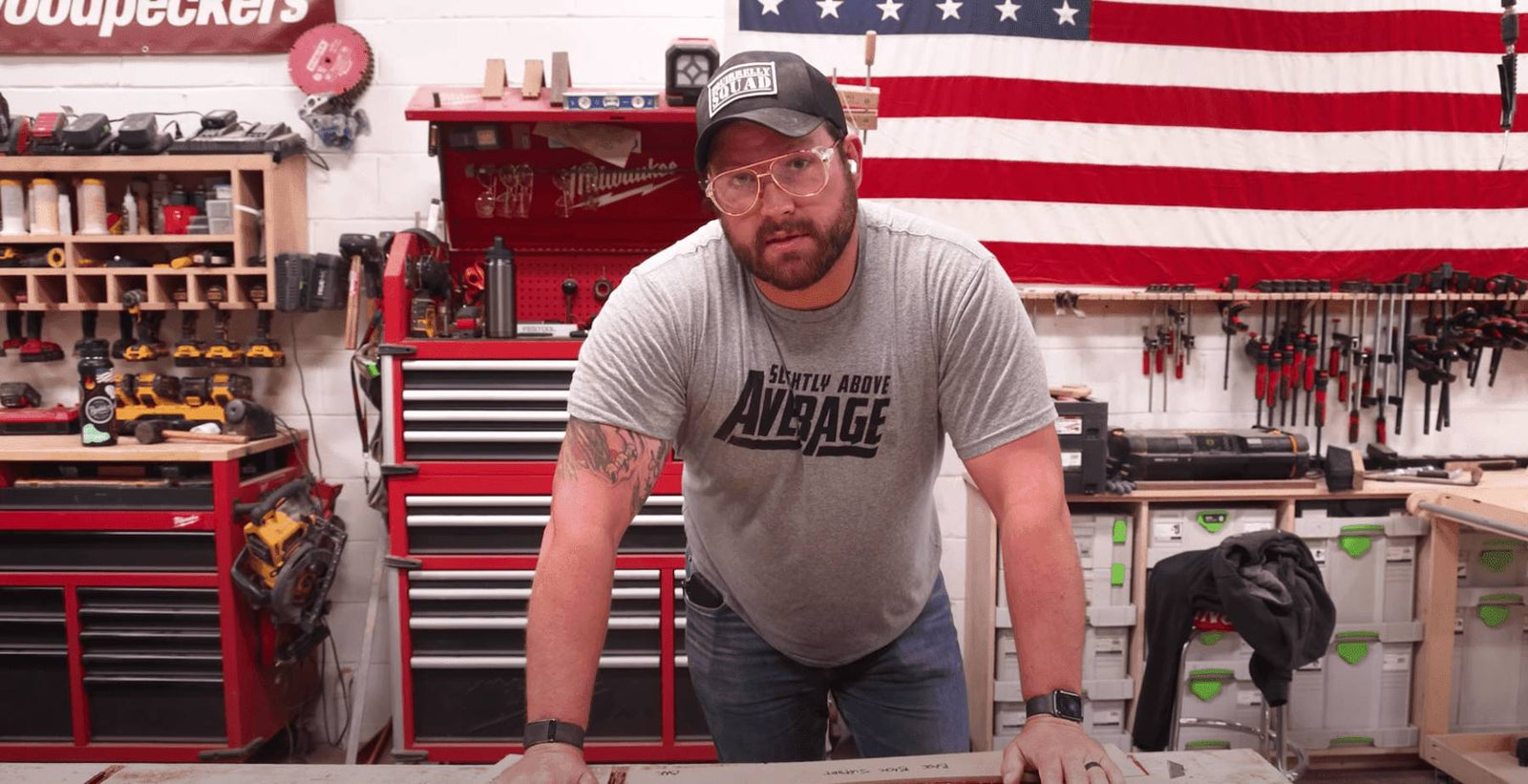 Since it's summertime, you probably need somewhere to sit outside. Because you may need some outdoor chairs, we decided to show you three levels of Adirondack chairs. From DIY to PRO, we are going to show you tips and tricks to master these builds. Building a chair can be a little scary — you don't want to be responsible for someone falling right on their ass. So hopefully, we can show you how to build chairs that look epic and are functional for your next picnic. Make sure you watch the full video and let us know in the comments which chair you like best, and let us know why your favorite chair is the one I built. We've also included downloadable plans that are available for you to use when making your own Adirondack chair. From the DIY to the PRO build, there are plans available for every difficulty level. 
Whose Chair Build are You Betting On?
John Malecki and the boys challenge each other to some Adirondack chair builds.
Of course, we've got Jordan up first for the DIY level build. He's already off to a great start by bringing in a puppy to the shop, which has nothing to do with his skills but everything to do with brownie points. For Jordan's chair, all he needs is 2-by materials, a circular saw, a drill, and a tape measure. Jordan has been improving so much, and he's spitting some great tips in this episode! If you don't have the right tools to cut your wood on an angle perfectly, Jordan shows you how to get it done with a speed square — it turns out looking really nice. If this build tickles your fancy, we've even got a template for you to use when you're building your own.
Next up, Sam is taking on the intermediate build. He decided to elevate it with outdoor-friendly wood (for this build, he chose cedar) and used the CNC to make a few templates to replicate this project easily. Shout out to Jordan for helping Sam with the CNC since Sam is computer illiterate. BUT, this means that you can purchase the plans for all of our builds to make your projects run smoothly. Sam made his with the template we created, so if he can do it, so can you.
Last but not least, I took on the PRO build and decided to use multiple material species, burn the wood for water resistance, and I'm going to turn it into a rocking chair. If this sounds like a lot, but you want to try it out, check out the template we put together. It'll give you step-by-step instructions to make sure that your rocking chair totally rocks — get it? Check out the full video to find out how these Adirondack chairs turn out, and browse all of our templates for your next project.
Tools and Materials
John Malecki lets you in on what products and tools he and the boys recommend. 
We've linked our favorite products for every build below, and we will get into more detail about or templates that you can purchase, but first, we need to thank Woodcraft for being our favorite store for all of our tools and materials. Whether you are searching for new tools, materials for your next build, or just something fun to add to your shop, they've got it all and more. You can shop online or in-store and pick up some new products.
Now, our templates are the next star of these builds. Each template is downloadable and includes:
A PDF with detailed drawings
A parts and cuts list
Detailed joinery diagrams and measurements 
We've made sure to get as detailed as possible to ensure smooth sailing for you and your build. So whether you are a beginner looking for a quick weekend project, or a wood-master searching for a new challenge, we've got a template for you. Check out all of our templates and tag me on Instagram (shameless plug) to show me how it turned out!
Top Tools and Product Affiliates
Check out some of my top tools and product affiliates here. 
Extra Supplies
Check out some of my merchandise, build plans, and go-to safety glasses.
- Plans 
Thanks for checking this out, and hopefully, you learned something new today! Explore our downloadable templates and check out other projects: 
---