3 LEVELS of Bar Stools: DIY to PRO Build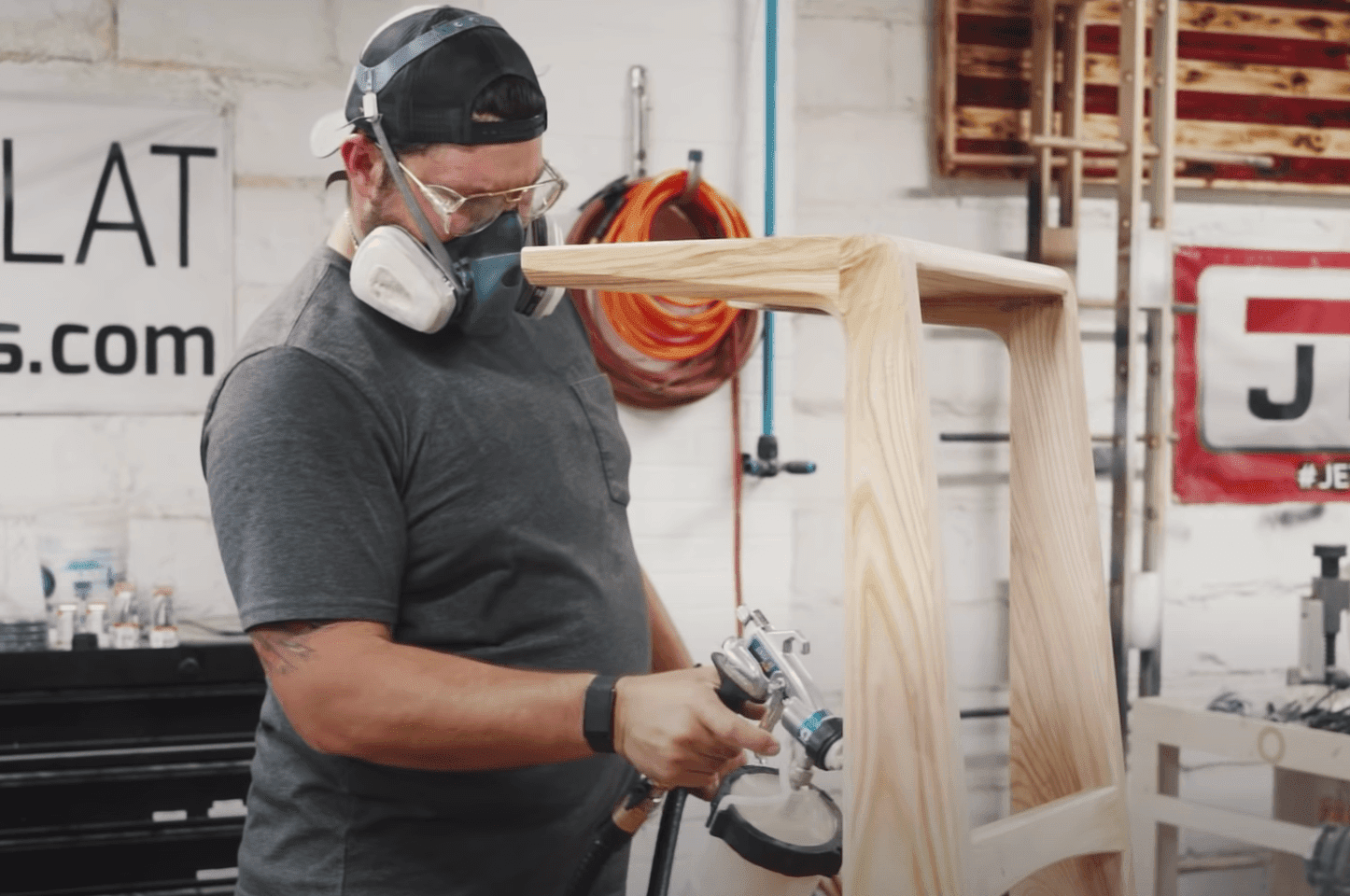 Hey guys! In this video, we're going to build some bar stools. I'm going to teach you three different methods you can use to build a killer bar stool. From DIY to PRO level, I'm going to introduce each version just for you guys. I'm also going to introduce our new team member Jordan. The new guy is going to lead you through the DIY project while Jordan handles the amateur build and I handle the PRO level. 
So follow along with me as I take you through the three levels of bar stool building now!
3 LEVELS of Bar Stools: DIY to PRO Build
1. DIY
So for the DIY version, we're going to use some 2x4s, a miter saw, a drill, pocket hole jig, and some wood glue. Once we rip everything down to rough cut size, we're going to head back to the miter saw and cut everything down to its final size. Once we finish sanding everything, we can start to assemble it. 
2. Amateur
For the amateur build, I tried to make an artsy design for the bar stool. But I ended with a cardboard cutout that was only useful for giving myself an outline for the final piece. Thanks to the cardboard, I could measure out my pieces without having to use math. 
3. Pro
I'm going to use some elm and make some sophisticated patterning for my PRO stool. After milling the wood, I need to glue the seat pan together. Using Ms. Piggy — the newest CNC to my shop — I'm going to cut a template out for the side of my stool so I can begin gluing it together.
Thanks for checking out this short preview to my barstool series. Don't forget to follow along with my video!
Tools and Materials
John Malecki Reviews the Tools and Materials He Used for This Build
I want to give a shout-out to JET WOODWORKING for sponsoring this EPIC video. Jet Woodworking offers all of the tools and parts you need to pull off an awesome build! I also want to thank Timberland PRO for always supporting my crazy woodworking projects and being my number 1 resource for durable, high-quality boots. 
BITS & BITS
Recently, I partnered with Bits & Bits. For over 30 years, Bits & Bits has manufactured top-of-the-line CNC cutting tools for woodworkers like you and me. You can use my link to check out their stuff and get 15% off your next purchase with code MALECKI15. 
Tools and Product Affiliates
Check out some of my top tool suggestions and product affiliates here. 
Extra Supplies
Check out some of my merchandise, build plans, and go-to safety glasses.
- Plans 
---