3 Levels of Cabinets—DIY to PRO Build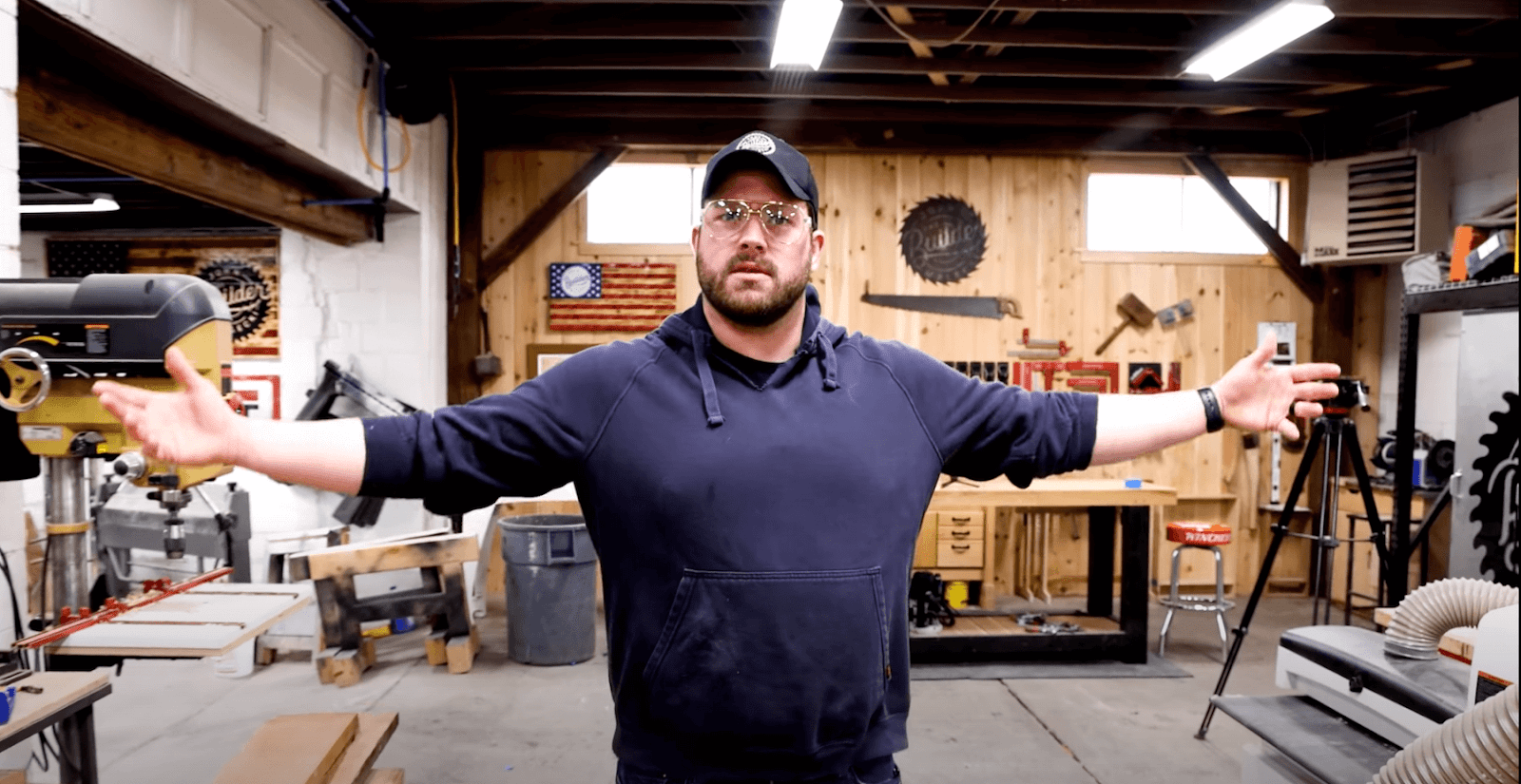 We're back with another 3 Levels of Cabinets, where we build DIY to PRO Level cabinets. We show off a ton of different techniques and tips that help us put together three awesome projects. Just because you're a beginner doesn't mean you need to be hiring anyone else to build your cabinets. This video is packed with awesome goodness for the cabinet maker! Watch the full video and get a few ideas for your next project.
Beginner, Amateur, and Pro Cabinet Builds — Which are You Picking?
John Malecki and the boys give you three projects in one video. 
First up for the beginner build, Jordan designs a full overlay, frameless cabinet. He is kind enough to show us what he's got and give us a few tips along the way, especially for those of us building cabinets alone. It starts a little janky, but can he pull it off? You'll just have to watch the video to find out!
For the amateur build, Sam puts together another frameless cabinet but adds hardwood banding and a few more details. Before he even got started, the plywood almost crushed him, so that was a great start. After he got out from underneath the plywood, he pulled it together to make something pretty snazzy. 
Last but not least, I went a little further with the customization for my build. It turns out quite beautifully if I do say so myself, but you can be the judge by watching the full video. 
Tools and Materials
The #1 tool for any project is always good food. 
Nothing is going to get done while you don't have good food in your stomach. We love Pit Boss's new line of Pellet and Combo Grills to cook up some delicious eats! I use my Pit Boss to feed the muscles and sometimes the team. Take a look at all of Pit Boss's products and start eating better than ever. 
Top Tools and Product Affiliates
Check out some of my top tools and product affiliates here. 
Extra Supplies
Check out some of my merchandise, build plans, and go-to safety glasses.
- Plans 
Thanks for watching and supporting! If you liked this project, be sure to check out my merch and other projects here: 
---