3 LEVELS of Coffee Tables — DIY to PRO Build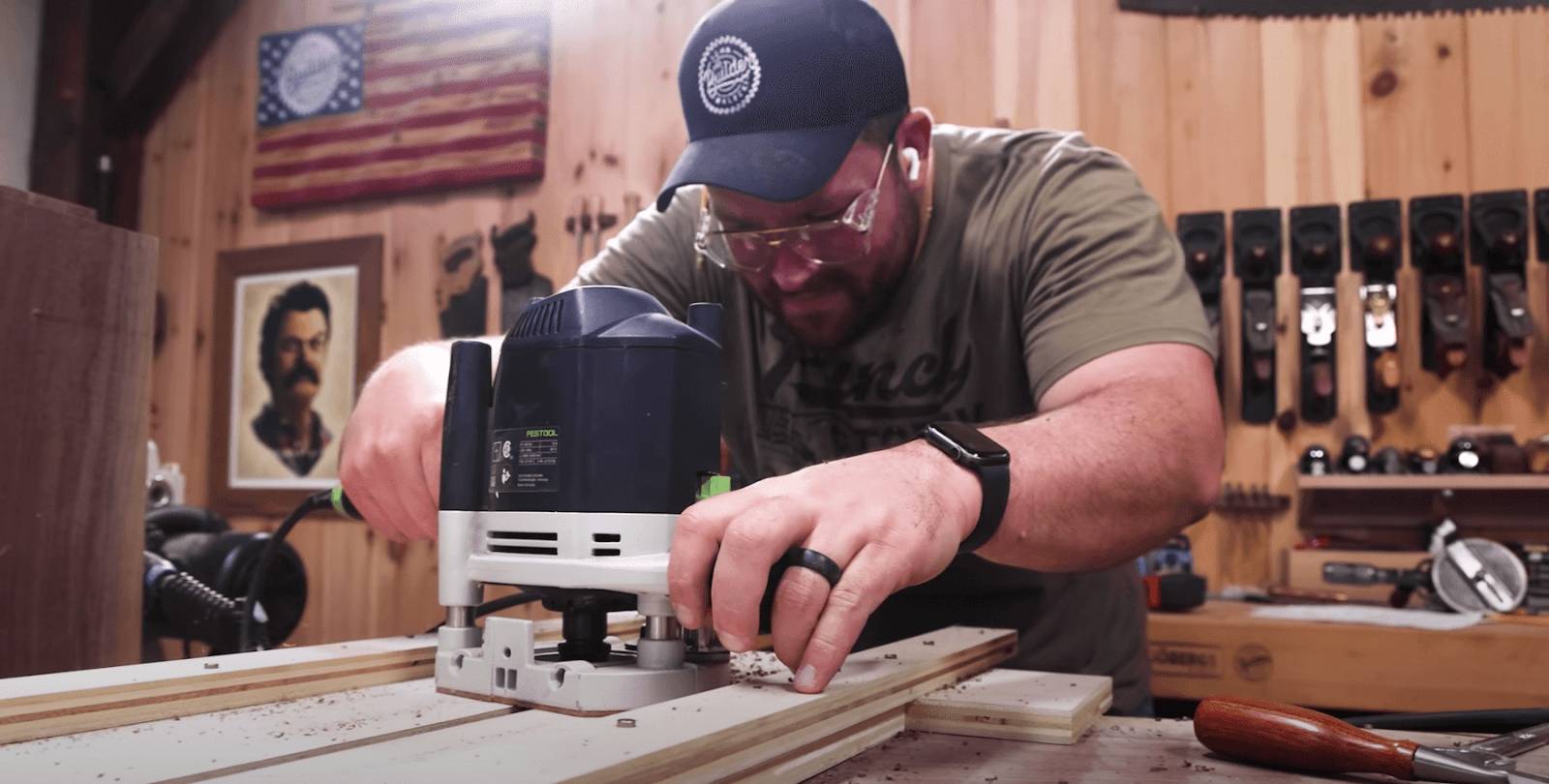 The first furniture piece that we have ever built was a coffee table, so we thought it was the perfect build for the next episode of 3 LEVELS. It can be helpful in just about any space, and even the simplest of tables can turn out looking great. So whether you are just starting or if you are a pro woodworker, we've got builds that can inspire your next project. We've put together plans for all of these projects that you can use to get the correct tools, materials, measurements, and directions all in one place. So download your favorite coffee table plan before you get started. Then, make sure you check out the full video to watch the madness that is a 3 LEVELS project. 
Time to Put Our Coffee Table Building Skills to the Test
From DIY to Pro, we've found a way to put together an epic coffee table
First up is our DIY build, which Jordan spearheaded. All he uses for this coffee table is some lumber, a saw, and a drill. Easy enough, right? He started by breaking down the lumber, but you can also purchase it already cut down to size. If you are cutting down your lumber, always make sure that you are cutting down to the correct dimensions that you need. If you make any mistakes, you'll have even more mess-ups after you start using the saw. Jordan did a great job on this simple but beautiful build — shout out to Jordan for not ruining anything. If you want to try out this DIY build, make sure you download our plan to master this one.
After Jordan finished, Sam took over for the intermediate coffee table build. He's taking a Scandinavian-inspired route that he's been wanting to do for a while. Thankfully, Jordan taught him how to use a computer so that he could get this done. For this one, Sam uses red oak, stain, box joints, and a saw. If you like what you saw with Sam's intermediate build, download our plan to get squirrelly with your coffee table. 
Now, I was blessed with the pro build, and I'm ready to go big. I love a Nakashima style, so that's what I'm going to go with for this project. It'll be a live edge piece that is all from the same slab of wood. This one gets interesting, so you'll want to watch the full video to see the final product.
Tools and Materials
Check out the team's favorite tools and materials for every build
These 3 LEVELS projects are always fun to see what ideas the three of us come up with, and then we get to create downloadable plans for you guys to recreate the builds. We've got our go-to woodworking tools below, and you can download any of the plans you like here. Our plans come with pages of detailed drawings, links for uncommon items needed, and detailed joinery diagrams and measurements. 
For my build specifically, we used Shapr3D, which is an easy-to-use 3D CAD software. Jordan's been using it for a while, but I finally got my hands on it this time. Not only is it easy to use and work with, but it's also a lot of fun to play around with to get the perfect piece. You can even receive a 10% discount for Shapr3D by using the code MALECKI10 — it's definitely a go-to tool in our shop.
Top Tools and Product Affiliates
Check out some of my top tools and product affiliates here. 
Extra Supplies
Check out some of my merchandise, build plans, and go-to safety glasses.
- Plans 
Thanks for watching and supporting me! If you liked this project, be sure to check out my merch and other projects here: 
---