5 Min vs. 50 Min vs. 5 Hour - Box Build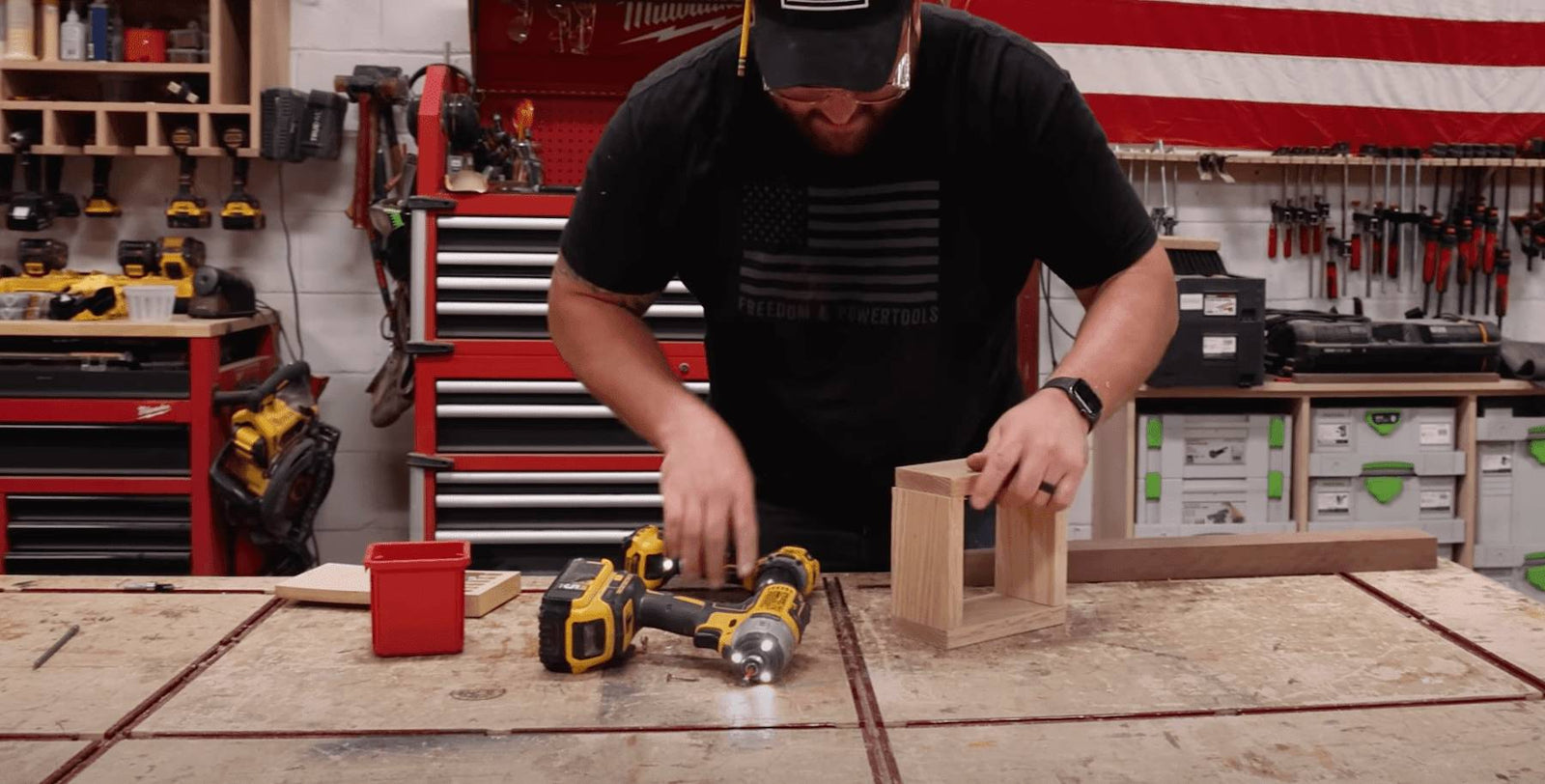 We received tons of comments and requests for more three-level builds, but we wanted to put a new twist on the series this time. So we decided to constrict the time limit instead of the skill level to make it a little more interesting. We took this page out of Tasty's book for this idea, and I can't wait to see how different I can build a box in five minutes compared to five hours. Not only is this a challenge, but it's also a hilarious episode. Be sure to check out the full video to see how the box builds turn out.
How Many Minutes Does it Take to Build a Kick-Ass Box?
John Malecki tests his skills in this time-constrained challenge.
For the first build, I only have five minutes, which means I have to choose a build that is as basic as it gets. To be completely honest, I don't think I've ever built anything in five minutes. However, I can still be safe with proper planning and make something that will hopefully hold up. Time went by a lot quicker than I expected, but now it's time to focus on the fifty-minute build.
The second build will be a little more in-depth, and I plan to create a cherry wood box with splines. I've got a single board of cherry and fifty minutes. Is that enough time to do this? You'll just have to watch the full video to find out! After I pushed through with that build, I was excited to finally have enough time to (hopefully) properly execute a box build. I'm going to add dovetails and multiple wood species. Even though five hours sounds like a lot of time, I can promise you that it's not. Again, check out the full video to see how all of these boxes turn out.
Tools and Materials
We let you in on a bit of a secret — the best place to find woodworking materials.
During this episode, we used a lot of wood and a ton of woodworking tools. Below we've listed some of our favorite products for every build, but Woodcraft is our number one place for anything when it comes to woodworking. They have things that will hit anyone's price range, and all of their products are top-notch. You can shop online or visit them in-store to find out what they have to inspire your next build. 
Top Tools and Product Affiliates
Check out some of my top tools and product affiliates here. 
Extra Supplies
Check out some of my merchandise, build plans, and go-to safety glasses.
- Plans 
Thanks for checking this out, and hopefully, you learned something new today! Explore our downloadable templates and check out other projects: 
---