Back to Basics: Beginner Dovetail Challenge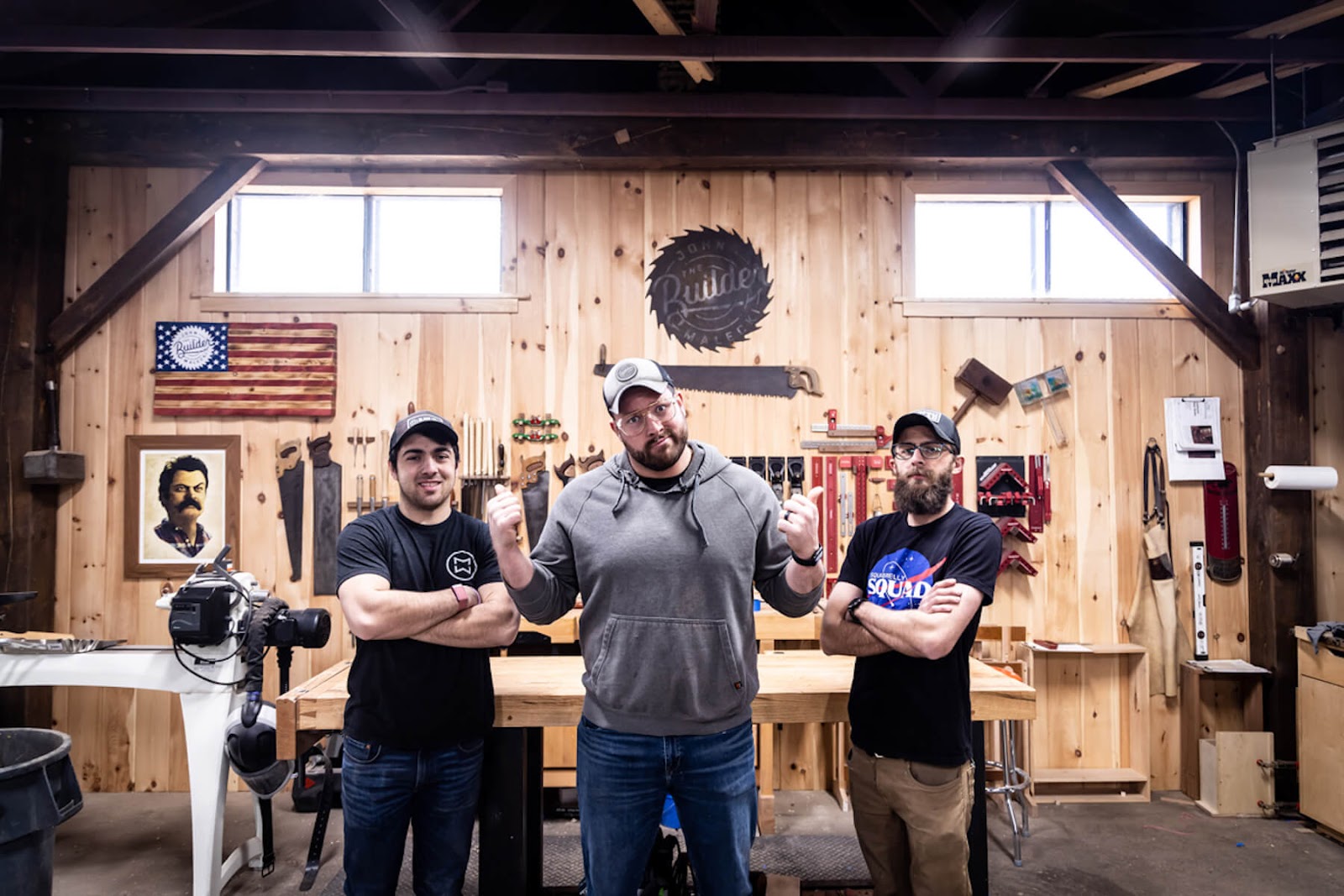 I challenged the team to a build-off with a brand new skill in Part 1 of our 'Back to Basics' Series, where I'll be teaching the guys some basic skills they haven't learned yet. If you follow my builds, you know that dovetails are a staple of my craftsman, as seen in my jewelry box and CNC box builds. Now it's time to put Sam and Jordan to the test. The lucky winner with the best dovetail project will also win $200! We wanted to have a series where I not only teach these young bucks some new tricks, but we also want you guys to follow along too! Do you think you could've made a better build than Chris or Jordan? 
We're Getting Back to the Basics: Dovetail Edition
John Malecki challenges Sam and Jordan to learn how to cut dovetails. 
I'm showing Sam and Jordan how to cut dovetails by hand, but these can, of course, be done with tools as well. Dovetail joinery is excellent because it's stable and looks great. It's a clear sign of attention to detail and showcases a high level of craftsmanship in custom builds. 
To start cutting your dovetails by hand, you need to determine which piece of wood is the dove and the tail. Once that is marked, then market the thickness of your wood on the tail pieces. 
After I show the boys how to cut the dovetails, it's their turn. They can create anything they want, as long as it includes dovetails. The winner gets $200 — who do you bet to win? Follow along with Chris and Jordan as they fight to see who has the best dovetails. 
Tools and Materials
Saws, pencils, wood, and measuring devices are a few of the tools you need to cut your dovetails. If you're looking for a few new tools to add to your toolbox, I've put together an entire list of my favorites for woodworking. Take a look and start building your epic projects like a pro! 
Top Tools and Product Affiliates
Check out some of my top tools and product affiliates here. 
Extra Supplies
Check out some of my merchandise, build plans, and go-to safety glasses.
- Plans 
Thanks for checking this out, and hopefully, you learned something new today! Explore the full video our check out other projects: 
‍
---