Building the Cabinets — Renovating My Kitchen Part 1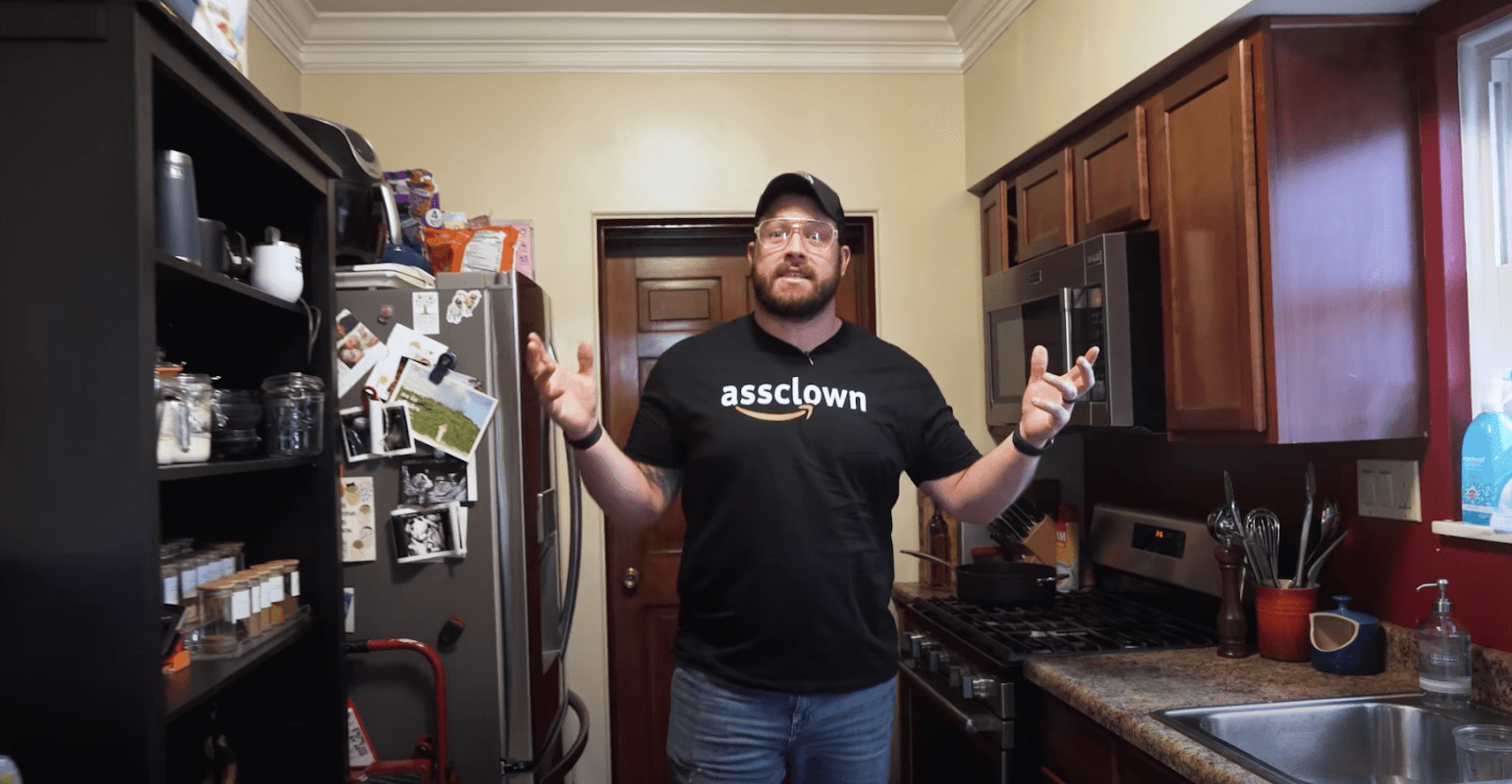 My wife is 37.5 weeks pregnant, and I decided that NOW is the right time to renovate our entire kitchen. As you can guess, my wife is… not thrilled by the timing.
Jordan, Sam, and I start the process by building the cabinets, and we need to get things moving if we don't want pure mayhem before our new addition arrives. Strap in because this series is only about getting squirrellier and squirrellier. Check out this entire episode to watch three idiots with power tools build cabinets! 
Building a Whole Kitchen In 2 Days — Kind Of
John Malecki and the boys take you along as they start building cabinets for the kitchen renovation. 
We had to take my dull, ugly kitchen and kick it up a notch. The cabinets we started with didn't have door handles, were a not-so-great color, and I just needed a lot more storage space. To save time and money, we cut all of our carcass parts on the CNC. My newborn baby is coming in hot, so we are trying to save as much time as possible. 
While Jordan was using the CNC to cut the parts, Sam started putting the pieces together — which quickly became confusing. Sam gives us some great cabinet tips, and after we have the carcasses together, it's time to put the frames on them. After a lot of glue and a few terrible jokes, my baby is on its way any day now, and the boys have to take over the cabinet build. Watch the full video and subscribe to see how the kitchen turns out. 
Tools and Materials
John Malecki shows you what tools he uses to make some epic builds.
Below is a list of my go-to tools and materials for almost every single build, which we buy mostly from Woodcraft. Woodcraft is our #1 store for purchasing just about anything we need for every project, including building these cabinets. Pretty much anything you see in our shop, you can grab for yourself at a Woodcraft location near you! Take your toolbox up to the next level and purchase some new gear. Follow this link to find a Woodcraft location near you. 
Top Tools and Product Affiliates
Check out some of my top tools and product affiliates here. 
Extra Supplies
Check out some of my merchandise, build plans, and go-to safety glasses.
- Plans 
Thanks for watching and supporting! If you liked watching this renovation where start off building cabinets, be sure to check out my channel and other projects here: 
‍
---