DEMOLISHING My Stairs: The Race To Finish Before The Baby Comes!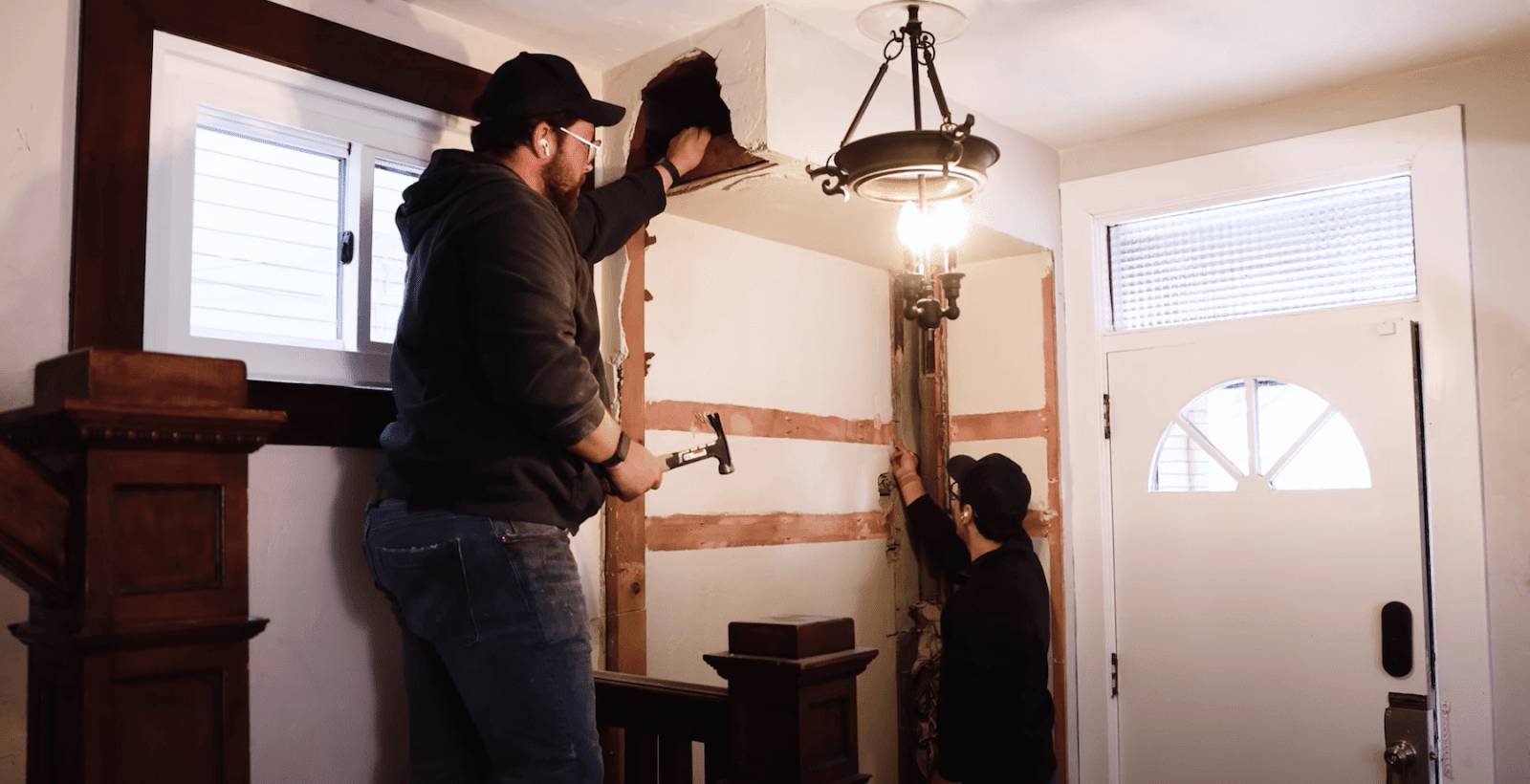 Stairs! What are they good for? A lot, actually. My house is pretty old, so I wanted to modernize the staircase. If you've ever worked on an old house, you know that problems always arise. With these problems comes squirreliness. We absolutely demolished the stairs and closet in my living room, and things went a little unexpected. Enjoy me and the team going HAM on the staircase in the first episode of our house renovation series.
Taking Bets on If We Can Finish This Renovation on Time 
John Malecki and the boys start the race to finish the first-floor renovation before the baby arrives.
The first day of renovations means demo day! We cleaned up everything that was kind of important and started to tear some shit down. In the process, Sam almost killed me while pulling out the pieces of the closet. I don't blame him — there's only so much you can do during a renovation in a small space like this one. After kicking down and destroying the closet, we finally made it to the drywall.
Jordan's never had a demo day before, so it was fun to let him play with the power tools and destroy a few things. While Sam and Jordan finished taking down the closet, I started on the stairs. I was so excited to take out that ugly carpeting that lined the staircase. Watch the entire video to check out our demolition day and subscribe to the channel so you can keep up with the series.
Tools and Materials
John Malecki not only shows you his go-to tools and materials but what he recommends wearing while renovating as well.
There is almost nothing more important than a good pair of shoes while taking on a demolition day. Timberland PRO boots are our favorites that last a long time and keep our feet safe. Timberland uses high-quality leather that just about stands the test of time, and they are the perfect pair of boots to invest in as a builder. So make sure to pick yourself up a pair! Along with a great pair of boots, you need some epic tools to master your builds. Below is my list of products that we could not live without in the shop.
Top Tools and Product Affiliates
Check out some of my top tools and product affiliates here. 
Extra Supplies
Check out some of my merchandise, build plans, and go-to safety glasses.
- Plans 
Thanks for watching and supporting me! If you liked this project, be sure to check out my channel and other projects here: 
---