DESTROYING My Backyard: EPIC Deck Series Part 1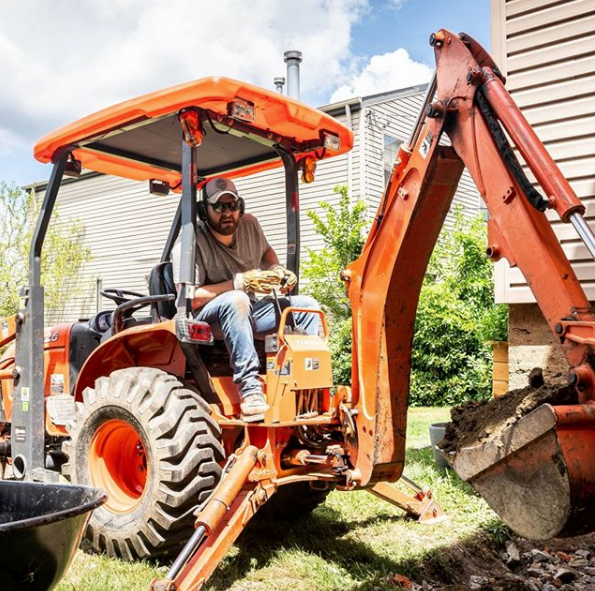 For my latest video, I am pursuing my biggest and most ambitious project yet — building a deck! This epic deck build will take place over a series of videos. In my first video, I am going to cover the removal of my old basement entrance, replacement of the wall, pouring of footers, along with some other chaotic steps. When it is finished, I plan to store fishing supplies and yard tools under my deck since I can't have a shed. I'm also going to need to bust out some heavy equipment to get the ball rolling. 
So follow me as I take on my most challenging build yet! If you're following along at home or want to try it out for yourself, be sure to take a look at my video below.
DESTROYING My Backyard - EPIC Deck Series Part 1
Before I begin building my deck, I need to knock out my back two windows and replace them with a french door. I've never done this before, so it should be fun. Next, I'm going to start building the deck so it extends out into the backyard. For this part, I used a killer software from  Simpson Strong Tie, which gives me all of the hardware, harnesses, fasteners, mounds, and other materials needed to plan out the deck. For the retaining wall and stairs, I brought in some outside help from Law Construction. Sometimes, you just gotta bring in the big guns to get the job done. 
Don't forget to take a look at the full video for a complete step-by-step breakdown of this crazy build! 
Tools and Materials
John Malecki Reviews the Tools and Materials He Used for This Build
My videos are proudly sponsored by Woodcraft — a top destination for the best power tools and accessories in the country. For your next big woodworking project, make sure you head to Woodcraft for all of your supply needs. I also want to thank Timberland PRO for always supporting my crazy woodworking projects and being my number 1 resource for durable, high-quality boots. 
Pit Boss
This video was fueled by Pit Boss. Pit Boss offers wood pellet grills perfect for backyard BBQ parties and outside dinners. Cooking tools, cast iron cooking supplies, and fuel are also sold to help you BBQ some delicious ribs and hamburgers as you bask in the Pittsburgh heat. 
Enter to win a Pit Boss Pro series combo now. 
Tools and Product Affiliates
Check out some of my top tools and product affiliates here. 
Deck Supplies
Here's what I used to build my epic new deck. 
- Simpson Strong Tie Deck Software
Extra Supplies
Check out some of my merchandise, build plans, and go-to safety glasses.
- Plans 
Other Home Projects
If you enjoyed this video, check out some more of my home projects: 
- INSANE Living Room Transformation 
- INSANE Bedroom Transformation 
- SURPRISING My Wife with a Remodel
---