Did We Just Build The LARGEST CNC On Youtube?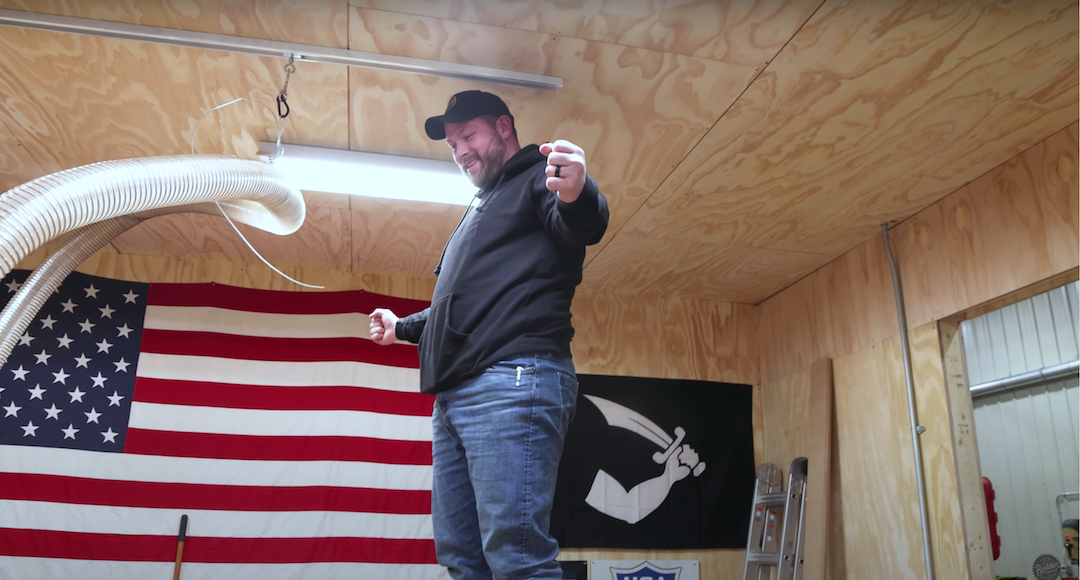 What's up Squirrely Squad? When I bought The Dream shop I  knew I wanted to expand upon what we were able to do with the standard model CNC (computer numerical control). So, we built her a noise controlled room, if you remember from our previous video. We knew we'd have an opportunity to expand upon the Avid CNC because, well, they're expandable! And that's exactly what we did!! We expanded the CNS another 6 feet to create a GIANT 16 foot bed. We already seriously upgraded the dust collection system to handle this giant CNC, so once we get that hooked up the whole setup should be pretty epic! To see the finished product watch the full video here. Let's rip!
How to Install a 16-Foot GIANT CNC
Our latest project we've got for yinz might just be the biggest Dream Shop upgrade yet
Getting this CNC up and running is no simple task, especially not for a 16 foot mega CNC. We secured the parts for the new CNC from Avid. Avid does a great job of providing clear directions and support so that we can get this project up and running. 
Sam and Jordan got started by building a 6x6 extension to see how it fit in the soundproofed room. Though it was a tight fit, a little advice from Avid helped the Squirrely Squad get back on track. The next step is to align the extension with the existing 10 foot CNC, which took some work with the ratchet straps. Once the system was aligned it was time to start testing if it can slide the full 16 feet.
After a bit more troubleshooting to get the CNC sliding smoothly, it was time to get started on the vacuum. We used sealant to make sure the vacuum attachment has enough suction and then started the rough piping before gluing the whole thing together. 
Once everything was glued together, we ran into just a couple more problems before the CNC was ready to go. Would it be one of my videos if everything went off without a hitch? After the boys glued everything together, it was discovered that the dust filter was in the way of the slider. After another trip to the Home Depot and some cutting and gluing, the slider was back in operation and so was the table vacuum. But, there was one more hurdle to jump — the suspended dust collector tubing. It took a couple tries, and a couple jabs at Jordan, to get it up and running. But, sure enough, we got 'er working and connected to the vacuum. Wanna see what we do with our 16 foot CNC? Stay tuned to my Youtube channel every Monday to find out!
Tools and Materials We Used
Find out what we used to install this crazy huge CNC
This giant operation is made possible by the fine folks at Avid CNC. Without their directions and support, it would have been nearly impossible to troubleshoot this project. The other main hardware we used is the BlackBox Hurricane Dust Collector — nothing but the top of the line for the Dream Shop. 
A few other tools we used to get this CNC together were ratchet straps for alignment, Flex Seal for the vacuum attachment, and a pocket door traction system for the suspended attachment. The boys also used a bunch of PVC piping to construct — and reconstruct — the vacuum system beneath the CNC table. And that's about it for all the materials we used! Aside from the big equipment we ordered, all of the other parts we used came from the Home Depot . Check out the links below for more of my favorite woodworking tools and check out our merch store. We'll see yinz next week!
Top Tools and Product Affiliates
Check out some of my top tools and product affiliates here. 
Extra Supplies
Check out some of my merchandise, build plans, and go-to safety glasses.
Thanks for watching and supporting me! If you liked this project, be sure to check out my merch and more from the dream shop!
---