EPIC 14ft. Shuffle Board Build!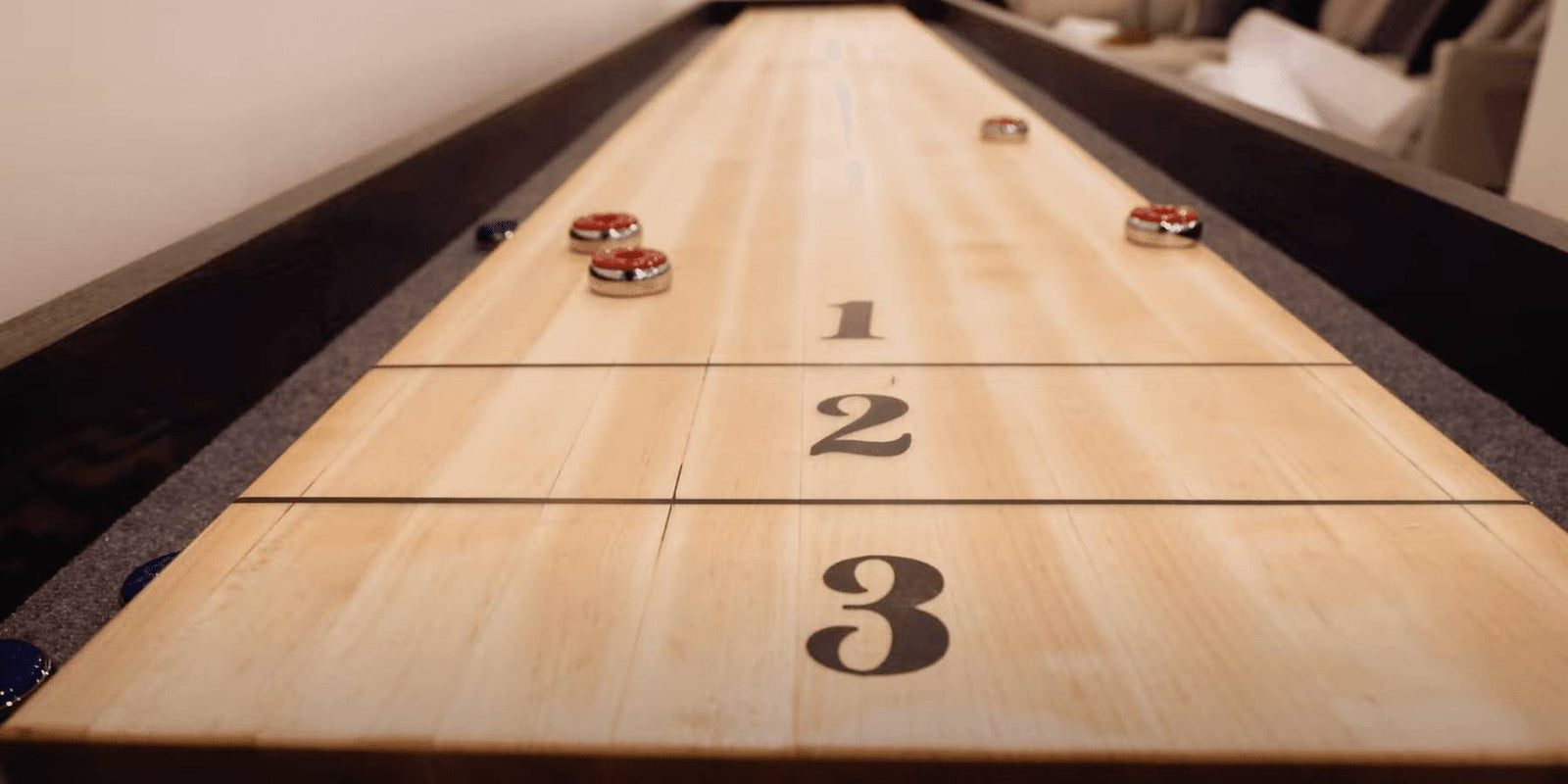 I typically never do commissions for my friends because none of them like paying for it, but this was the rare occasion where I decided to say yes. When my buddy Justin asked for a shuffleboard, I could not resist. Mainly because I was ready to whoop his ass on it after I built it, but we've got to get the thing built first. This build turns out not only EPIC, but things get a little squirrelly — as always. Make sure you watch the full video to check out the final results.
It's Getting Hectic and Epic Up in Here
John Malecki and the boys take shuffleboard to a whole new level.
First things first, we've got to mill down our 14-foot boards made out of maple. These things are enormous and might be the largest boards I've ever milled in the shop. After everything was cut and milled, we put the boards together and turned them all sideways so that the grains were pointing vertically. That is because when the wood expands, it will mostly be vertical instead of horizontal. Sam also makes a few excellent points (rare, I know) to ensure you work efficiently in the shop!
After we've got all of the boards glued together, Sam designed legs that will help with the alignment of the shuffleboard. We've also done something that we haven't done in the history of this channel… but you'll just have to watch the full video to find out what it is and see how our incredible shuffleboard build turns out.
Tools and Materials
John Malecki lets you in on where to find the top products for every build.
No matter what it is that we need, Woodcraft is always there to save us. They are the best woodworking store on the planet, and they've got the most high-quality products for you to choose. If you can't make it to a store in person, they've got a killer online store that's easy to browse. The local store that we go to in Pittsburgh also has popcorn, so how could you say no to a store that gives you free snacks? Make sure you go check out the Woodcraft online store or a location near you! Below we've also linked a few of our favorite products for just about every build we do.
Top Tools and Product Affiliates
Check out some of my top tools and product affiliates here. 
Extra Supplies
Check out some of my merchandise, build plans, and go-to safety glasses.
- Plans 
Thanks for watching and supporting me! If you liked this project, be sure to check out our merch and other projects here: 
‍
---