EPIC Back Yard Transformation - Pt. 1 Demolition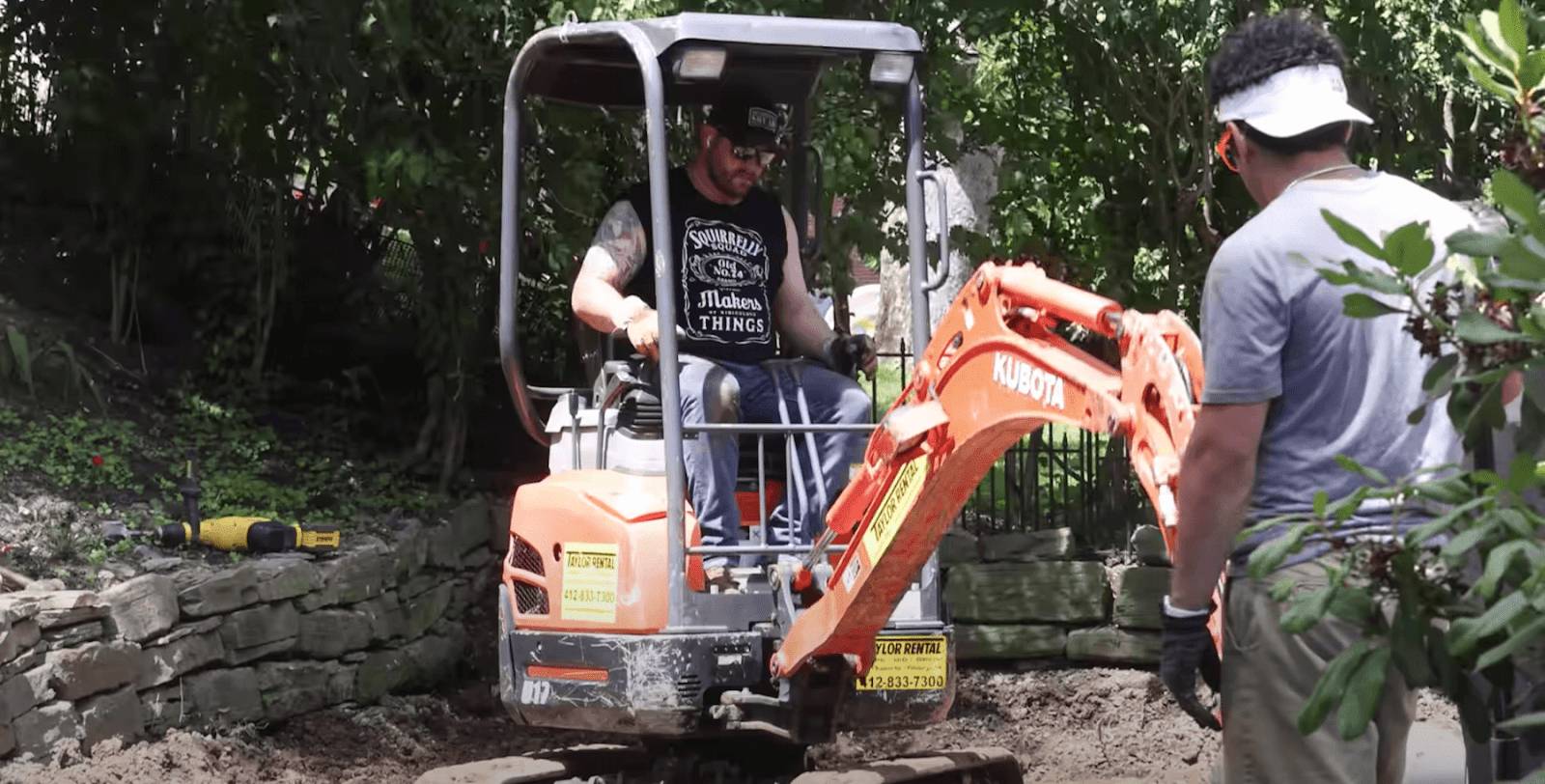 Sam just bought a house, and now we have one more place to start renovating. Last summer, we did a deck on my house, and it turned out to be insanely beautiful. Now this summer, it's Sam's turn. Their backyard space is incredible, and it'll be a perfect place to relax and host parties, but right now, it's just not quite there — it needs our special touch. So it's time for three idiots with power tools to destroy Sam's backyard. Watch the full video and subscribe to find out what the final product will look like after we are done. 
Granting Sam His Dreams and Building an Outdoor Kitchen
This week we are starting to demolish Sam's backyard — it sounds like a lot of fun to me.
Check out that picture above — it's pretty sad-looking, isn't it? That sad-looking canopy came with the house, so it's been working for the time being — but it's time for an upgrade. The patio's concrete has settled, and Sam's almost broken his ankle twice, so we plan to tear it all out and pour a brand new slab. We will extend the slab by about eight more feet to give us room to build an insane kitchen. We've got a few plans in place, but who knows how that'll turn out. For now, it's time to demolish.
While Sam was picking up some equipment, Jordan and I busted out the muscles to clean off the patio. Sam pulled up with the smallest excavator that I may have ever seen, but it was still pretty fun to use. Yes, I did sweat through my pair of pants. Yes, that's too much information. Yes, we did break an excavator and had to shovel by hand. Check out how the rest of our demolition process goes and how you can win yourself a Pit Boss grill by watching the full video. 
Tools and Materials
The boys show you how they get their builds done and cook delicious food too.
You can check out our favorite products for every build below, but this one would be nothing without our incredible friends at Pit Boss. They are hooking us up with some pieces to add to the final product on Sam's outdoor kitchen. They just released a brand new removable griddle system that we can't wait to use because hibachi is life. 
Oh yeah, and did we mention that Pit Boss wants to allow you guys to win a griddle or grill of your own? Go to this YouTube video, watch the full video, and comment below on what I told you to in the video! We'll be giving away Pit Boss products throughout the series, so make sure you stay tuned.
Top Tools and Product Affiliates
Check out some of my top tools and product affiliates here. 
Extra Supplies
Check out some of my merchandise, build plans, and go-to safety glasses.
- Plans 
Thanks for watching and supporting us! If you liked this rocking chair project, be sure to check out my merch and other projects here: 
---