EPIC Fire & Concrete Table Build 🔥 🔥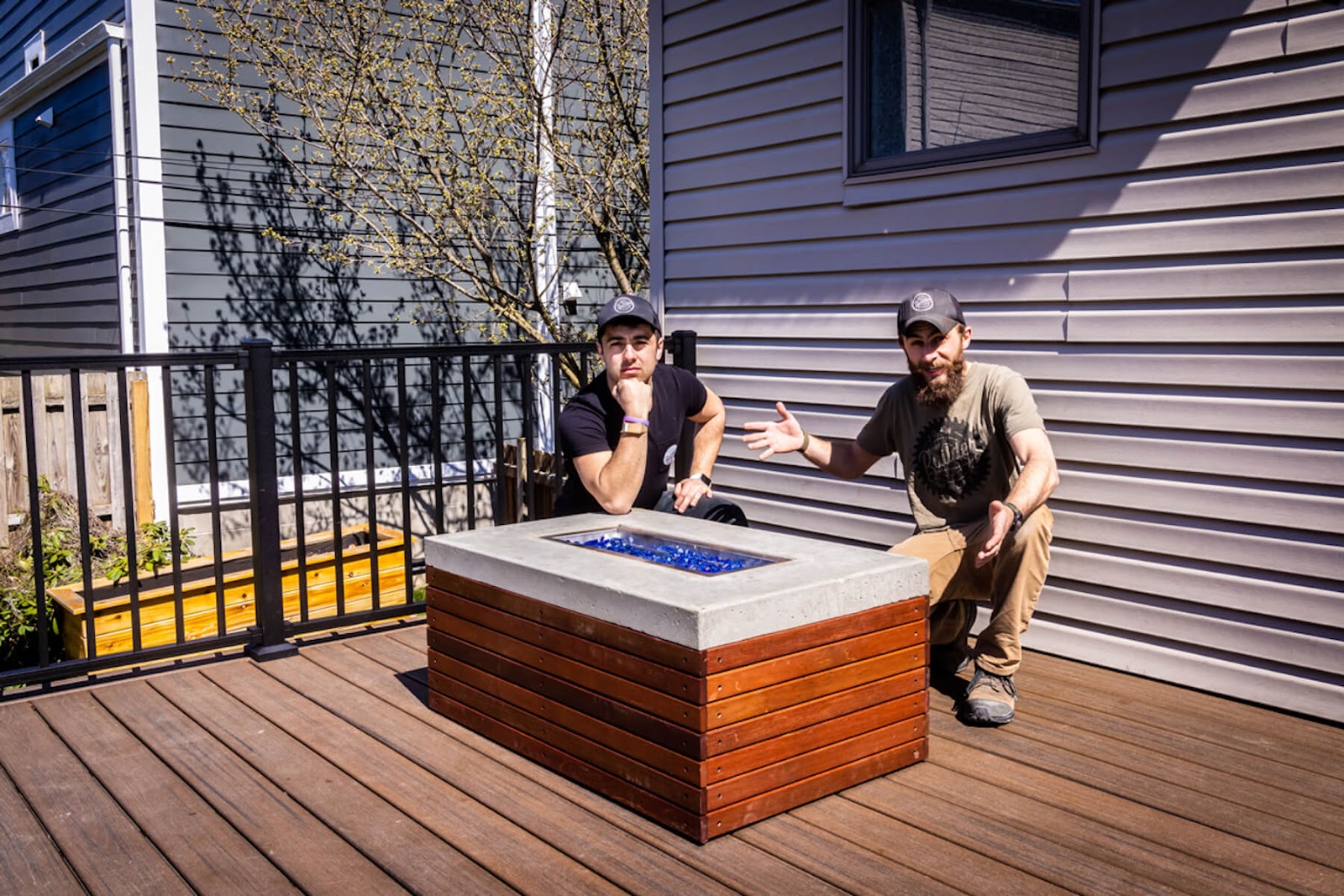 As you know, my wife just had a baby. While fatherhood is the best, maybe even better than a beautiful chamfered edge on a cabinet, it's definitely taking some time to get used to. Today the boys build an EPIC Fire & Concrete Table and surprise me with it as a little gift while I am getting used to taking care of my sweet new bundle of joy. I have yet to add anything onto the deck that they built me, and the boys are just oh so sweet, so they decided to add something on there for me. Check out how Sam and Jordan were able to pull off this incredible build in our latest vid!
Concrete, Fire, and a Sick Build
The boys take over this build and show us how to get it done.
After stopping at the store to grab the supplies, Sam and Jordan start by putting together the outside perimeter of the concrete table. Next up was gluing together the base, adding the concrete, and waiting for the firepit to show up. Being just as bright as they are, the boys forgot to lay a tarp down before they started on the concrete. Thankfully that had a bunch of old t-shirts that worked — for the most part. 
These knuckleheads caught me by surprise, and I was so happy with this cool gift. Watch the full video to see the end product! I can't wait to start drinking beers on my deck now. 
Tools and Materials
John Malecki reveals how he continues to improve his team's editing skills.
We've mastered the building part of our channel, but we are always learning how to make our YouTube videos better. Skillshare is our favorite tool to learn more about videography, specifically for YouTube. With courses on tons of topics, you'll find one that's perfect for you. Follow our link to get a FREE TRIAL membership! 
Top Tools and Product Affiliates
Check out some of my top tools and product affiliates here. 
Extra Supplies
Check out some of my merchandise, build plans, and go-to safety glasses.
- Plans 
Thanks for watching and supporting! If you liked this project, be sure to check out others here: 
‍
---