EPIC FIRE & EPOXY Table Build with a $4,000 Slab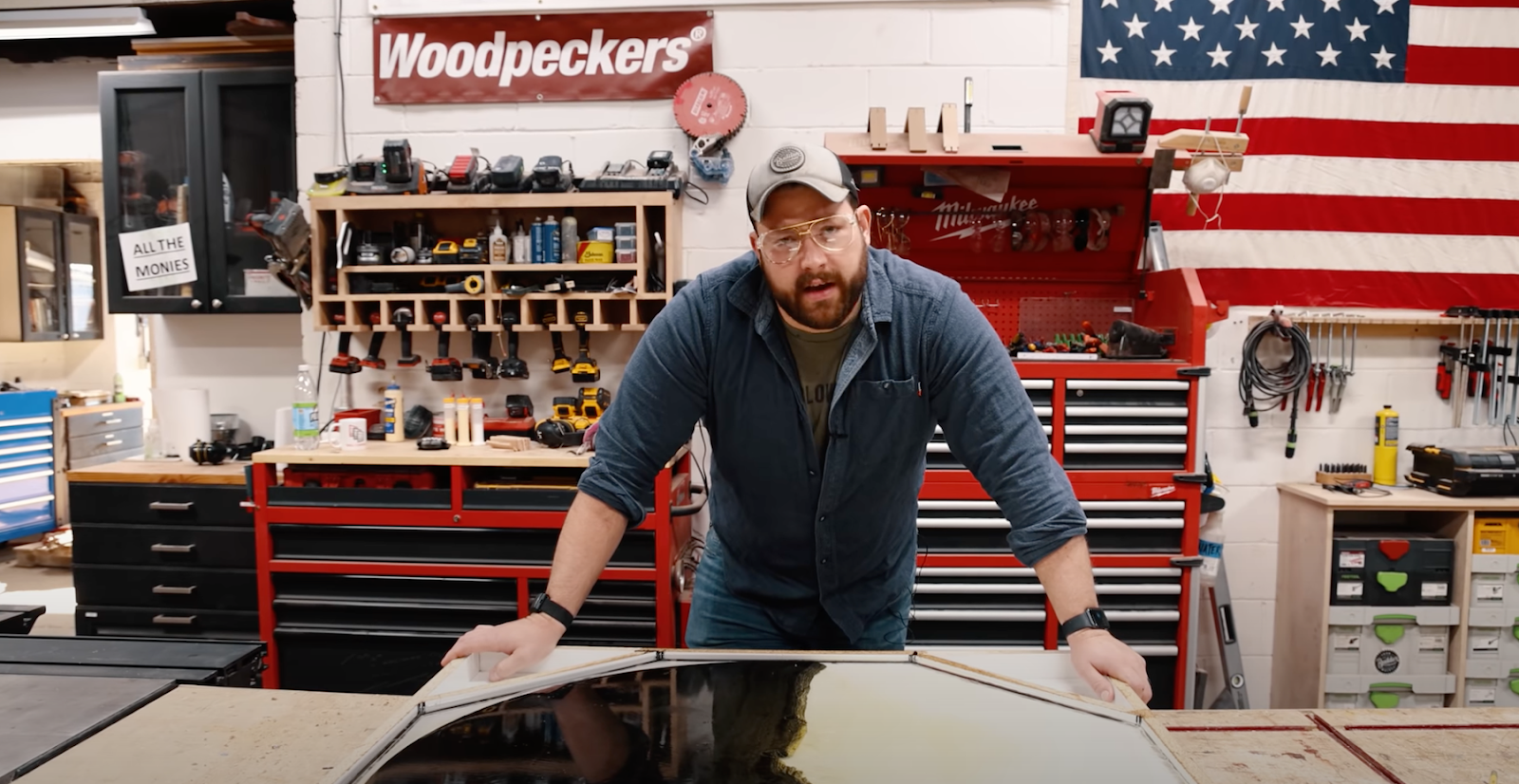 We love and appreciate yinz SO MUCH that we decided to build something for you! We will be giving away this insane fire and epoxy table build to one of our subscribers, but the first step is to figure out how to put this thing together. We decided to go all out on this build and use a $4,000 wood slab — because why not? Even though we are making an incredibly thoughtful and impressive gift, things still managed to go south. Watch the full video to see how we managed to pull off this super expensive EPIC build for one of our fortunate viewers. 
Channeling My "You Got This" Mentality With This Build
This project was far from easy but worth the effort because we gave this gift to a viewer. 
Because 2020 was such a rollercoaster, we decided it was only right to treat a viewer to the sickest table we could build. Since we wanted the most incredible table, we had to do it right with the most expensive slab we could find. We ended up coming across the most beautiful wood slab for $4,000 — is that boujee enough for you guys? After we swiped the credit card, we made it back to the shop to cut out a cardboard outline and cut the wood to fit half of that circle outline. We used the CNC to make sure the wood portion was smooth enough and the correct size. 
First up, we created a mold to place the final product in — then we lit the $4,000 slab of wood on fire. Typically when I do my flame broiling, I use a Mapp gas torch. For this build, I was feeling feisty and decided to do something a little crazier. And if that wasn't enough, the absolute worst thing that could happen did happen. Find out what went down and what the finished product looked like by watching the full video. 
Tools and Materials
John Malecki shows you where he gets the best tools for the most incredible builds.
Even though a few things went majorly wrong, I still rely on all the tools I buy to keep me persevering. Shopping at Woodcraft makes it insanely easy to find everything you need, and all of the tools are of fantastic quality. From inexpensive to expensive wood slabs to beautiful tools and technology, they have it all. Not only do you need great tools for a project, but you also need some comfortable and functional shoes. Timberland Pro boots are my go-to for these insanely long and frustrating builds, but also the builds that are quick and easy. Take a look at the rest of my favorites below!
Top Tools and Product Affiliates
Check out some of my top tools and product affiliates here. 
Extra Supplies
Check out some of my merchandise, build plans, and go-to safety glasses.
- Plans 
Thanks for checking out this video! Check out my channel for more good times and great tips. Here are a few epic projects: 
‍
---