EPIC Full Kitchen Renovation — Start to Finish!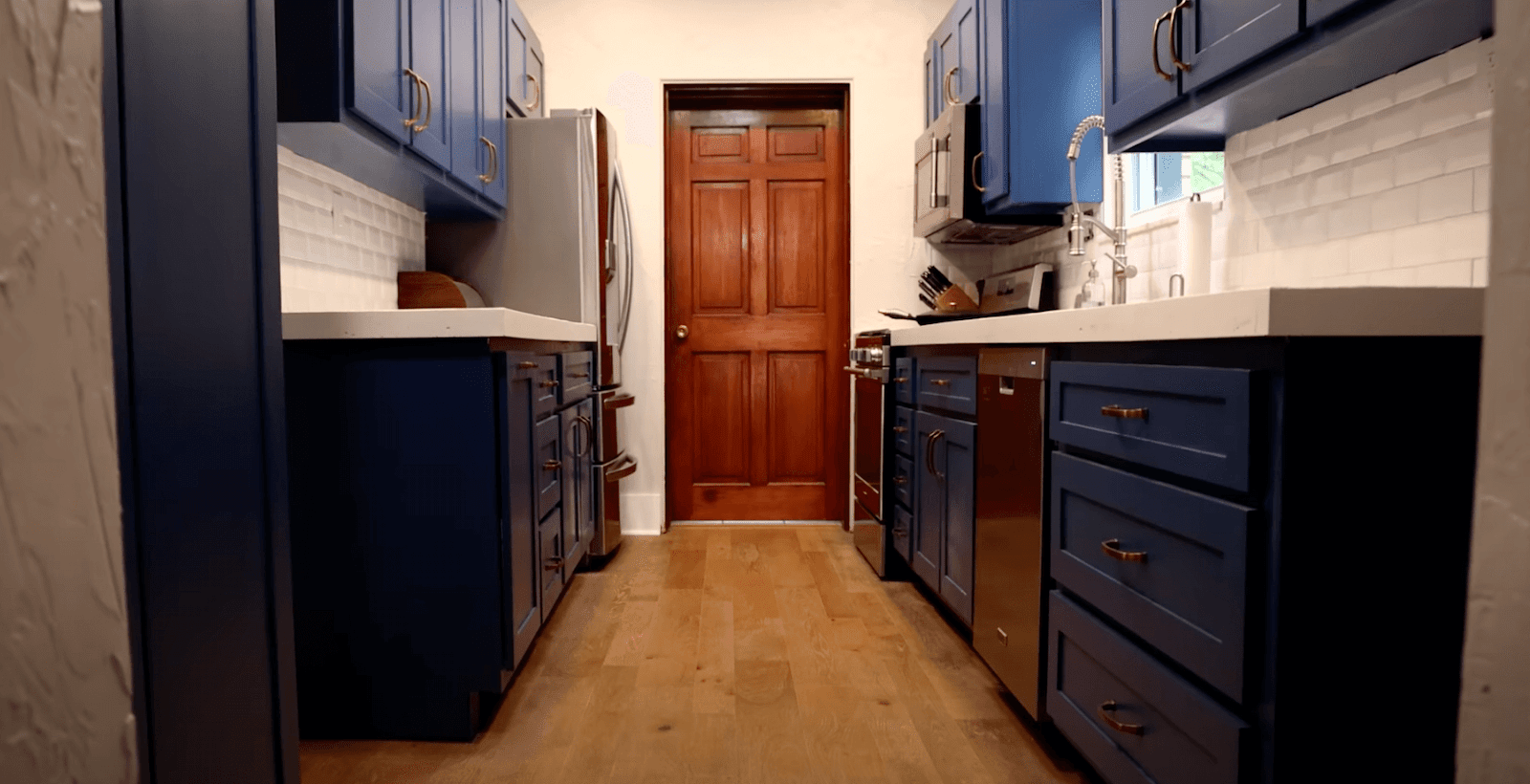 We finally did it! The kitchen remodel is done. When we started, I didn't have a baby or a new kitchen. When we finished, I had my beautiful bundle of joy and an EPIC kitchen. The boys and I put in some hard work and got extra squirrelly with this one. We've added some cool features, showed you a few tips, and had some major fun along the way. Get ready for more dad jokes since I'm an actual dad now, and watch our full video to see the entire renovation. 
The Start to Finish of Our Kitchen Remodel
Join us through our insanely squirrelly kitchen renovations.
One of the top priorities for my wife and me is storage. Our old kitchen just had piles of crap everywhere because we didn't have enough places to put our shit. I also absolutely hate the color red, and guess what color our kitchen is? Yep, it's red. For the most part, we are just trying to make the kitchen more efficient with custom cabinetry and a pantry. When we started, my wife was 37 and a half weeks pregnant, and it was time for us to get a move on it. 
To save us some time and money, we cut all of the carcass parts of the cabinets on the CNC machine — shoutout to Jordan and his CNC skills. After a few mistakes and mishaps, we got the cabinets put together and spray painted them a beautiful blue color. In the middle of all the chaos, my wife made a trip to the doctor, and my little girl arrived! It put our project on hold for about a month, but then we got right back to it.
Now, it was finally time to destroy the kitchen. We ripped out the old cabinets, flooring, and just about everything else. Things got very interesting, but we pulled it off, and our kitchen looks AMAZING. Check out the full video to get a few tips for your kitchen renovation and to watch three idiots with power tools have a great time.
Tools and Materials
Check out what John Malecki and the boys use for just about everything. 
For this entire build, we relied on our favorite tools and materials. Below is the list of our go-to products and merchandise so that you can add them to your shop. From the CNC machine to simple measuring tools, they all play a crucial role in a build. We made a few stupid mistakes from not double-checking our work, so don't be like us! Always make sure that you are measuring and cutting the correct pieces. 
Top Tools and Product Affiliates
Check out some of my top tools and product affiliates here. 
Extra Supplies
Check out some of my merchandise, build plans, and go-to safety glasses.
- Plans 
Thanks for checking this out, and hopefully, you learned something new today! Explore the full video our check out other projects: 
‍
---