EPIC Wall Transformation in The Dream Shop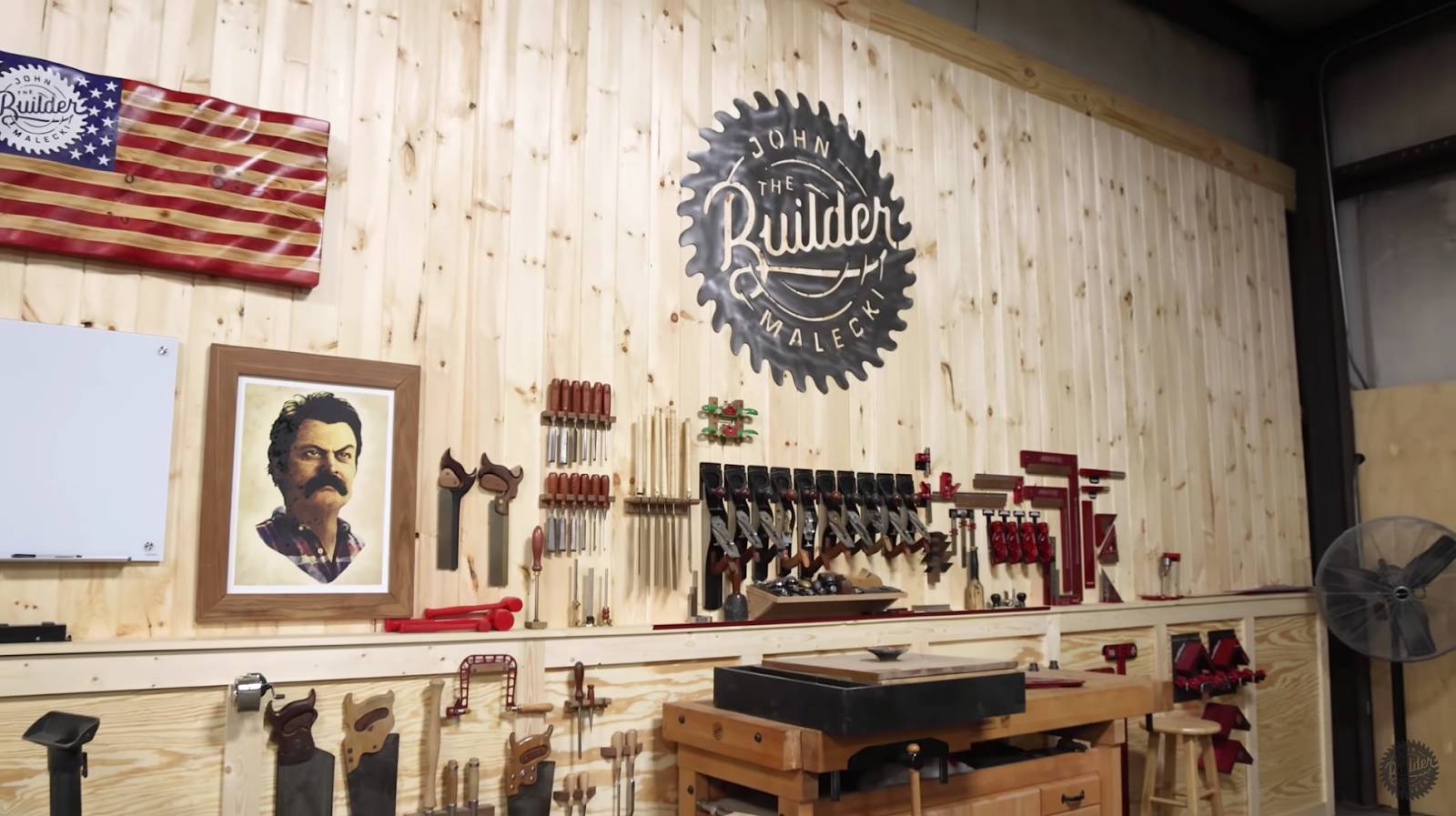 One of our favorite things about the old shop was how inviting and homey our old shop was. Now that we're in the new shop, we've got some sprucing up to do. We're working with an external wall with insulation, metal purlins, and a block base. We want it to look like the shop in our old space, so we worked with 84 Lumber to transform The Dream Shop into the inviting and homey space you all know and love. Watch the full video to check out the transformation and subscribe to see what builds we have coming up.
Sometimes You Gotta Get Squirrelly to Get 'Er Done
The team works to spruce up The Dream Shop with an epic wall transformation
We started off this transformation by mounting some two-by material to the purlins, which will let us lay some tongue and groove flooring to get this space looking a million times better. Now, we're no experts when it comes to metal buildings, but we used our woodworking skills to really shape this place up. By using self-tapping metal screws to hang furring strips to the purlins. As a pro tip, clamps are a lifesaver for projects like this—use 'em to your advantage.
To give us a ledge, we attached wood to the block base with tapcons. There are gaps in the block, which they filled, but we knew it would be brittle compared to the solid part. We made a chalk line on the board we're mounting to make sure that all the tapcons hit the chalk line to make everything secure. Of course, things got a bit squirrelly along the way, but we ended this project with an inviting wall similar to the one back at the old shop yinz know and love. Watch the full video to see the journey from start to finish. 
Tools and Materials
What the team recommends for your shop at home
The materials below are what we recommend you get when setting up your shop at home. For all your woodworking material needs, we recommend Woodcraft as your go-to. They've got a killer online store and locations around cities around the country. Check 'em out for all your woodworking needs. 
Looking to learn more about growing your woodworking business? We're launching a course in February so I can share all my knowledge that got me to this point today with you. If you're interested in our Craft to Career course, sign up for our email list to get all the info on the launch of our new business course. 
Top Tools and Product Affiliates
Check out some of my top tools and product affiliates here. 
Extra Supplies
Check out some of my merchandise, build plans, and go-to safety glasses.
- Plans 
Thanks for watching and supporting me! If you liked this project, be sure to check out my merch and other projects here: 
---