HUGE 25ft Luber Wall Build in the Dream Shop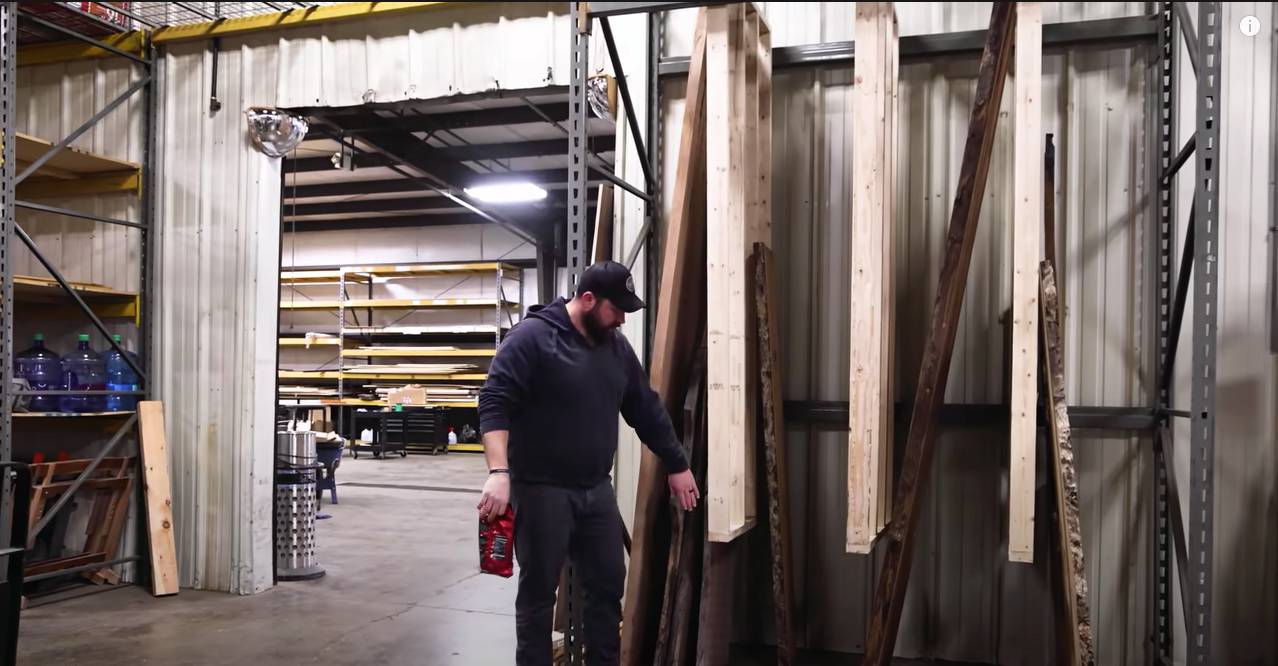 We've been in the shop for a few weeks now, and we've got a lot of materials laying around. We need a good place to store our lumber, so Sam and Jordan got to work to figure something out for the new shop. We worked on getting the space cleared out for them, but as usual, things got a bit squirrelly along the way. You'll have to watch the full video to see how we got past this roadblock. 
This Lumber Wall is Perfect to Store Our Materials
The team repurposes old equipment for a new and improved lumber storage space
For this build, Sam and Jordan wanted to build something from scratch. I'm cheap, so I shot that idea down pretty quickly. Using primarily only what we have in the shop, Sam and Jordan came up with an idea for a huge 25 ft lumber wall. Their plan gave us lots of different options for various lumber sizes—from long pieces to small pieces.
Sam and Jordan finished out this project, and it looked great! Be sure to watch the full video to watch the process from start to finish. I want to know how yinz would've done it. Be sure to let us know what else this lumber wall needs. 
Tools and Materials
Enter to win this giveaway by Omaze
For this project, most of what Sam and Jordan used for the lumber wall was already in our shop. Aside from a few additional lumber materials, this build didn't use too many other materials. 
I wanted to take some time to thank this video's sponsor, Omaze. They're giving you an opportunity to win a Can-Am® Maverick X3 and a Chevy Tahoe Z71® in support of the Boys and Girls Club of America. Be sure to enter in the giveaway for your chance to win and to support a great cause!
Top Tools and Product Affiliates
Check out some of my top tools and product affiliates here. 
Extra Supplies
Check out some of my merchandise, build plans, and go-to safety glasses.
- Plans 
Thanks for watching and supporting me! If you liked this project, be sure to check out my merch and other projects here: 
---