HUGE 26 Foot Long EPOXY River Table Bar Build!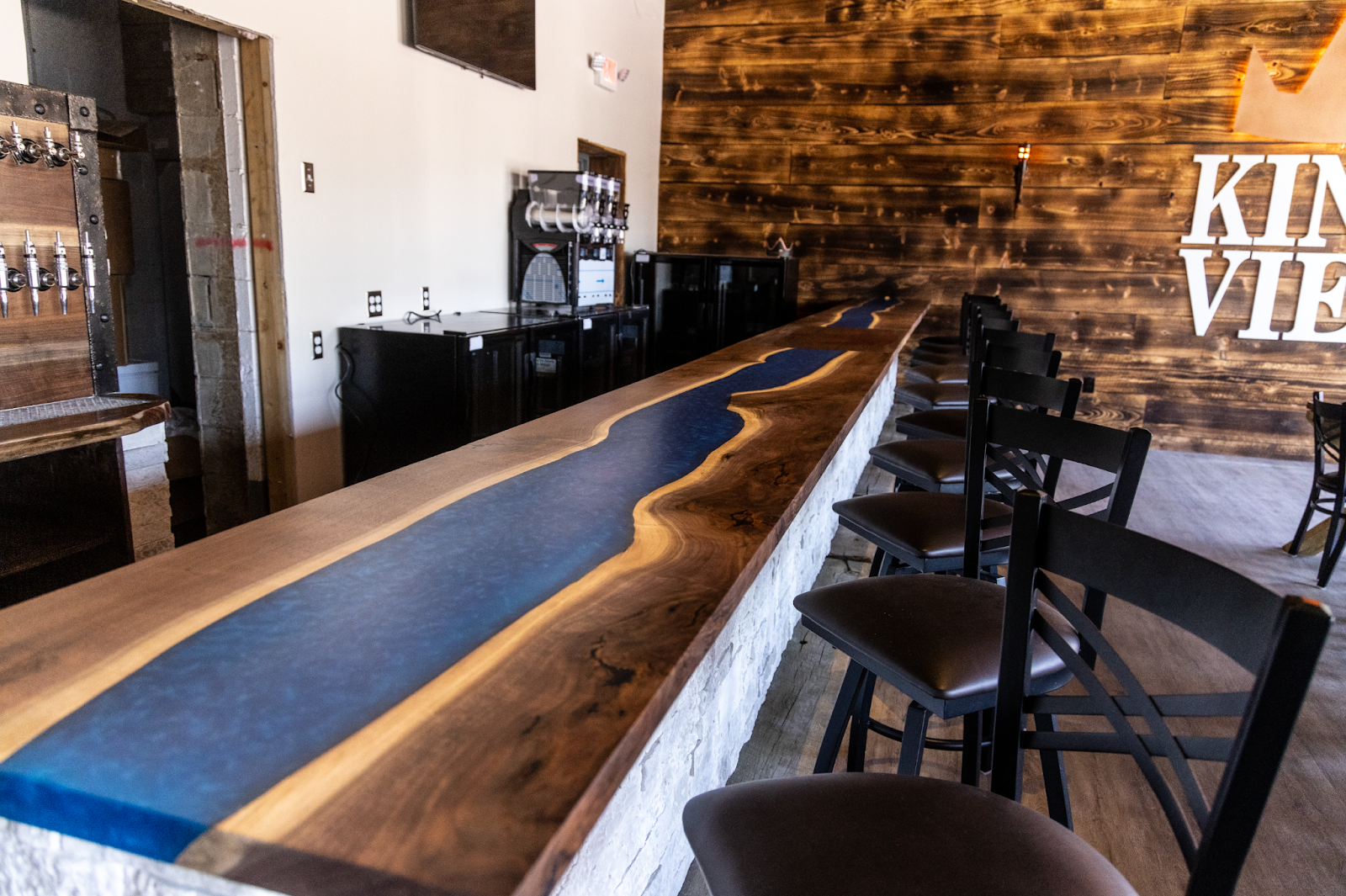 Boys, we're building RIVERS! This project isn't just any river table build — it's going to be a 26-foot long table. Can the idiots figure this one out? That's a great question. This project might be our most ridiculous build yet, which is why we are SO excited. We are building this as a bar top for the team at Kingview Mead, who creates internationally awarded meads, wines, and ciders. Their main goal is to promote educational opportunities and assistance for aspiring apiaries and beekeepers. I can't wait to get this one started! Check out the full video on our YouTube channel. This is going to be epic.
This Project is Bigger Than Anything We've Ever Done, Will We Mess This Up?
The boys put together a massive river table build for the Kingview Mead team
For this project, Kingview Mead bought their wood slabs, which is usually a little different from how we work. It was honestly pretty exciting because all we had to do was pick them up and get started. Jordan is back from vacation too, and after playing too much golf and drinking too many drinks, it's time to put him back to work. Jordan and Sam started by skimming down the slabs to ensure they were all as smooth and even possible before building anything.
Before going all-in on the epoxy, Sam tested out various colors to get the perfect river color. Keep in mind that when you are creating a colored epoxy, you just barely need any coloring to make it pop. After we got the perfect color, it was time to make some molds. As always, we are building the molds to be larger than our table to try to avoid any mistakes. Is it possible for us to have a project without a single mistake? Probably not, but we always make it out alive. Find out how Kingvew Mead likes our insane table by watching our entire video!
Tools and Materials
Find out the tools John Malecki loves for every build AND have the chance to win a RAM 1500 TRX
Below we've included a list of our favorite materials and products for just about every build we do. But, what if you could win a RAM 1500 TRX, $20,000, AND support a good cause? It's all possible with Omaze, a fundraising platform for a new generation of donors. Your donations will go towards Team Rubicon in this giveaway, which is a veteran-led disaster response organization. All donations will enter you into the giveaway for this incredible truck and a nice chunk of change. 
Top Tools and Product Affiliates
Check out some of my top tools and product affiliates here. 
- Total Boat EpoxywereExtra Supplies
Check out some of my merchandise, build plans, and go-to safety glasses.
- Plans 
Thanks for watching and supporting us! If you liked this project, be sure to check out my merch and other projects here: 
‍
---