I Build A SMOKER From A 65-Year-Old Compressor!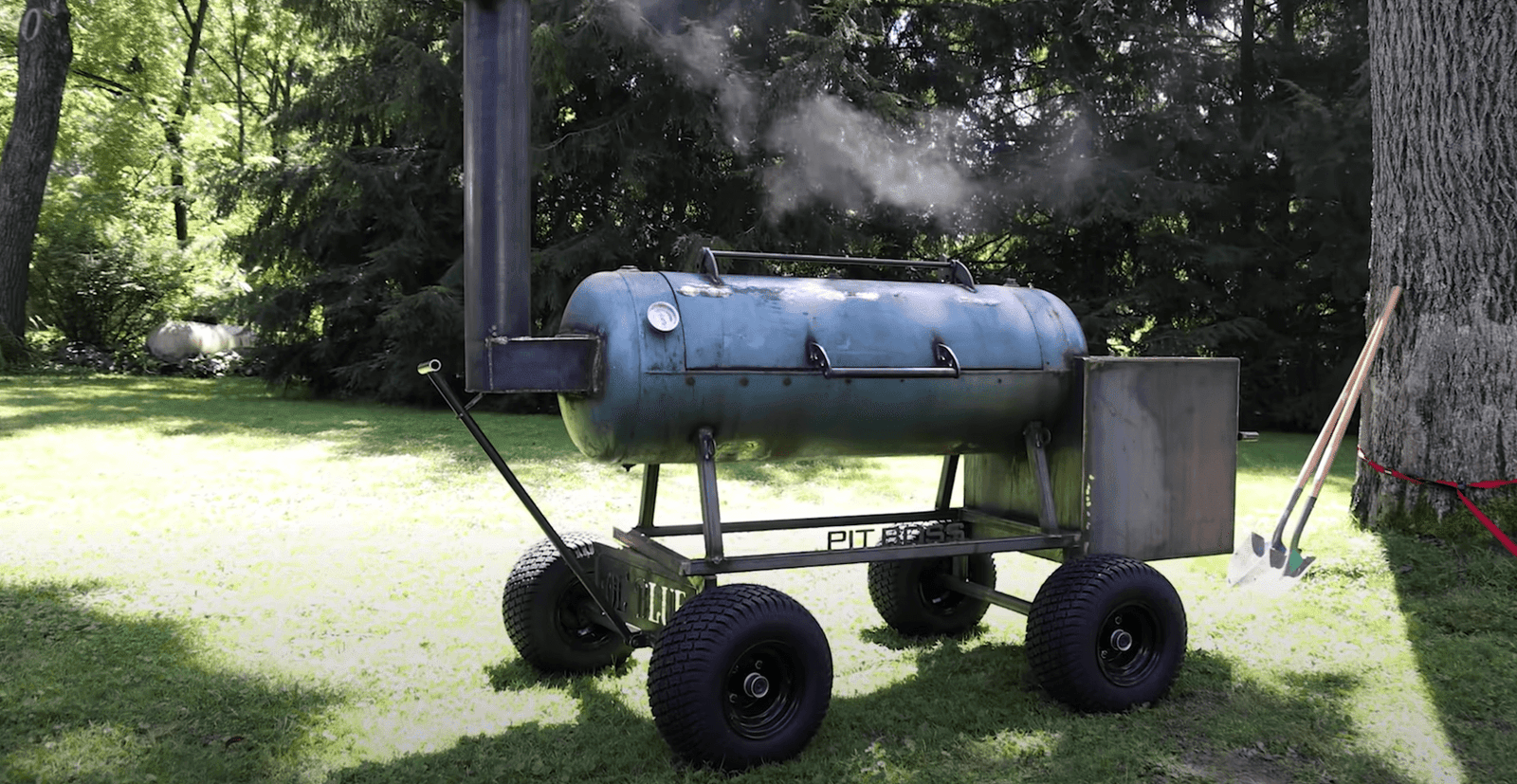 Facebook Marketplace is a very interesting place. That's where I found a junky old air tank for $60, and today we are turning it into a smoker. I've wanted one of these smokers for a long time, but can you guess how expensive they are? They run anywhere from $4,000 to $6,000, so I'd say that $60 and a little bit of elbow grease are worth the savings. I want to use the tank portion as the chamber of the smoker. Hopefully, I'm not biting off more than I can chew with this build, but you'll just have to watch the full video to find out.
Time to Get Squirrely AF
Taking a $60 compressor into an EPIC smoker is an exciting adventure.
Like I mentioned before, the air tank is going to be the chamber portion of the smoker. Before we get into that, I built the stand for the entire thing, so we don't have to drag that big ass tank around. Along with the platform, we are attaching 4x4 golf cart tires so that it's easier to move around. These tires are a little bit oversized, but so am I — I like oversized things. Basically, we are trying to build this to function just like a wagon. In theory, it should work, but we all know that is not always true around these parts.
While we were cleaning up the tank, it was cool to see the pieces of history that went along with the tank. I wanted to leave all of that stuff on there, but we tried to clean it up a little before cutting into it and building the inside. So then, we added the tank to the platform, and I was obsessed with it already. Lots of welding. Lots of squirelliness. Lots of fun. Check out the full video to see the result.
Tools and Materials
John Malecki and the boys show you what tools and materials you should be using in your shop.
The majority of our tools and materials for this build were just a whole lot of metal and welding. I'm thrilled with how this turned out, and it couldn't have been done without Facebook Marketplace — you'll never know what you'll find on there. Taking something and turning it into an entirely new piece was epic. We highly recommend trying it out. Shop around Facebook Marketplace or a yard sale and see what kind of project you can come up with by reworking old items. Along with my love for Facebook Marketplace, below is the list of all the tools and materials we love so dearly. 
Top Tools and Product Affiliates
Check out some of my top tools and product affiliates here. 
Extra Supplies
Check out some of my merchandise, build plans, and go-to safety glasses.
- Plans 
Thanks for checking out this video! Check out my channel for more good times and great tips. Here are a few more epic projects: 
‍
---