I Build An Epoxy Table For The Pittsburgh Steelers!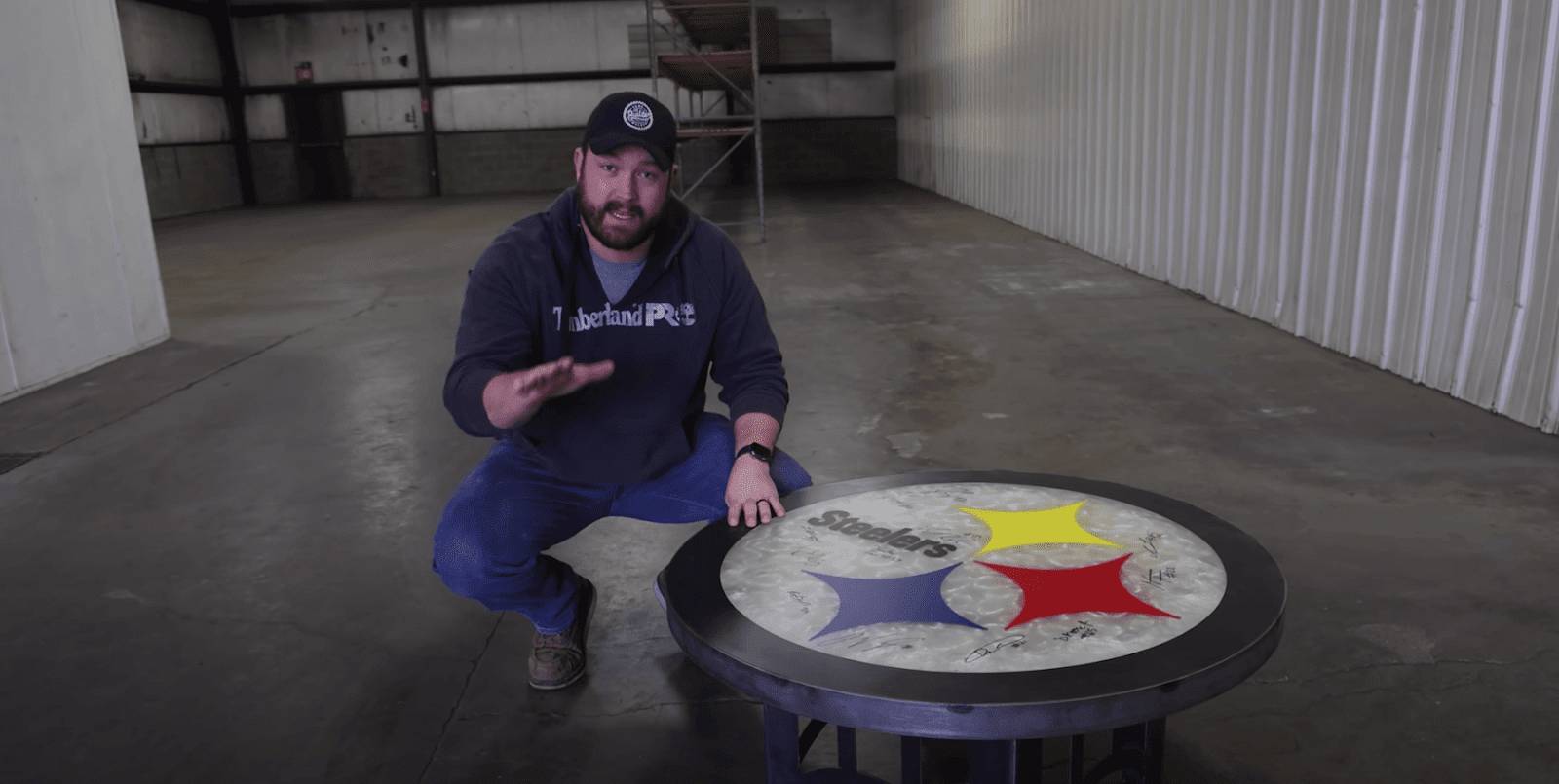 The Pittsburgh Steelers reached out to me to build an epoxy table for their charity auction, and there was NO way I was going to turn this down. Earlier this year, I partnered with the Steelers to build a wooden logo for them on TikTok, and I had a blast, so I knew this time wasn't going to be any different. However, I wanted to do something even bigger and more awesome than a wooden logo, which is exactly how this idea came to fruition. This build is incredible, and I'm so happy to be working with the Steelers — make sure you check out the full video to see the entire process.
I'm a Pittsburgh Steeler 'Til the Day I Die
John Malecki takes you through his build for the Pittsburgh Steelers
I want this table to be something that doesn't exist anywhere else in the world, and I know football fans can get creative with their builds. To make sure that I'm unique here, I'm building my table entirely out of resin. Of course, we have to create a gigantic mold of this coffee table first, which Jordan did a great job on — seriously. We love to use Total Boat resins for our builds, and for this one, we are using their Fathom mixture. 
We needed about seven gallons of resin for this build, so we had a lot of mixing to do. To create the emblem in the resin, we flattened the thing after it dried. After that, we planned on cutting our logo to the top. For the edge of the coffee table, we used a metal band to finish off the table. Honestly, this table looks incredible, but you'll have to watch the full video to get a peek. 
Tools and Materials
John Malecki shows you what and where to grab the best materials for your next build
Below are our favorite tools and supplies for almost any of our builds, but Woodcraft will be your number one place to grab anything for your next woodworking project. Even in this project that seems like only epoxy, you still need woodworking tools. Woodcraft's website is easy to browse, and you can search for just about anything you need, so you don't need to be wandering around the store. They've also got locations all across the country that you can check out, making it extremely easy to get your next project started. They support us and our shenanigans, so we really can't thank them enough. 
Top Tools and Product Affiliates
Check out some of my top tools and product affiliates here. 
Extra Supplies
Check out some of my merchandise, build plans, and go-to safety glasses.
- Plans 
Thanks for watching and supporting us! If you liked this project, be sure to check out my merch and other projects here: 
---