I Can't Believe This Client Wants This In their $30,000 Table!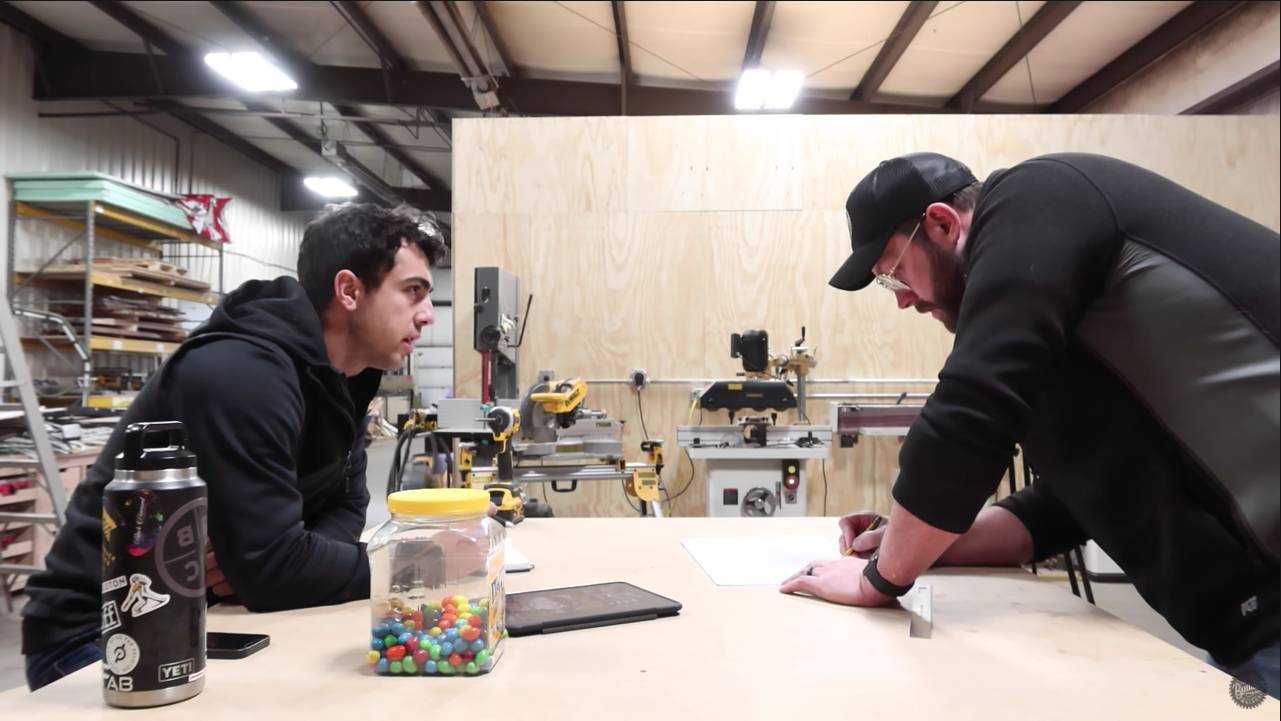 This week, we took on some client meetings. This was Jordan's FIRST client meeting, which is funny because the reason he's stuck with us for a year is because he wanted to get his hands dirty with some client jobs. So, he joined in on three client meetings so I could show him the ropes and how we go about meeting with potential clients. Jordan fixed his hair and put on a nice pair of pants—it looked like his first day of school. Check out the full video to see how Jordan's first client meetings went. 
Figuring Out What the Client's Vision is
Getting down to the nitty gritty with client meetings
Our first client meeting of the day was at a hair salon here in the area that's being built. Weirdly enough, my mom has owned a hair salon my whole life, so hair salons are practically ingrained in my DNA. The client had a pretty good idea of what she wanted, so this gave us the opportunity to chat back and forth to see what she's really looking for in her space. The building itself was an old automotive building, so it's got an industrial vibe. The inspiration photos the client sent over had a lot of metal and a lot of wood, so this project was right up our ally. 
Our second client meeting of the day was in the North Shore. This was gearing up to be a pretty artistic and cool project to work on for the client, so we were super excited to meet up and talk about what they wanted. We're working on a conference table for them, so the table has to be big enough to seat a certain amount of people on top of having the capability to support power cords for work. They wanted to showcase their logo somehow on the table while adding in elements that really spoke to their line of work. 
Our third client meeting was for a client we'd talked to a while back. They had some wood fall on their property and wanted to use that wood for some furniture in their house. We stopped by to pick the wood up and bring it into the shop. We figured out what we needed to do with the wood and set the client some mock-ups so they could see what we wanted to do with the wood. 
The team is excited about all three projects. You'll have to watch the full video to find out what we're doing with each design for each client. Let me tell you—you don't want to miss this. 
Tools and Materials
The best tool to keep your team looking sharp
While we didn't do much building this week, we did take some time to give out some haircuts around the shop. Wahl sent us a Chrome Pro® Complete Haircutting Kit so I could put my haircutting skills to the test. Since we don't have as much time to head over to a hair salon or barbershop, this was a perfect opportunity to freshen up the team's cuts to last them until their next appointment. This kit is self-sharpening, and can cut through the thickest hair (we tested this on Jordan). Try 'em out. 
Top Tools and Product Affiliates
Check out some of my top tools and product affiliates here. 
Extra Supplies
Check out some of my merchandise, build plans, and go-to safety glasses.
- Plans 
Thanks for watching and supporting me! If you liked this project, be sure to check out my merch and other projects here: 
---