I Cook THANKSGIVING in the Shop & Build a 3 Foot Long Potato Masher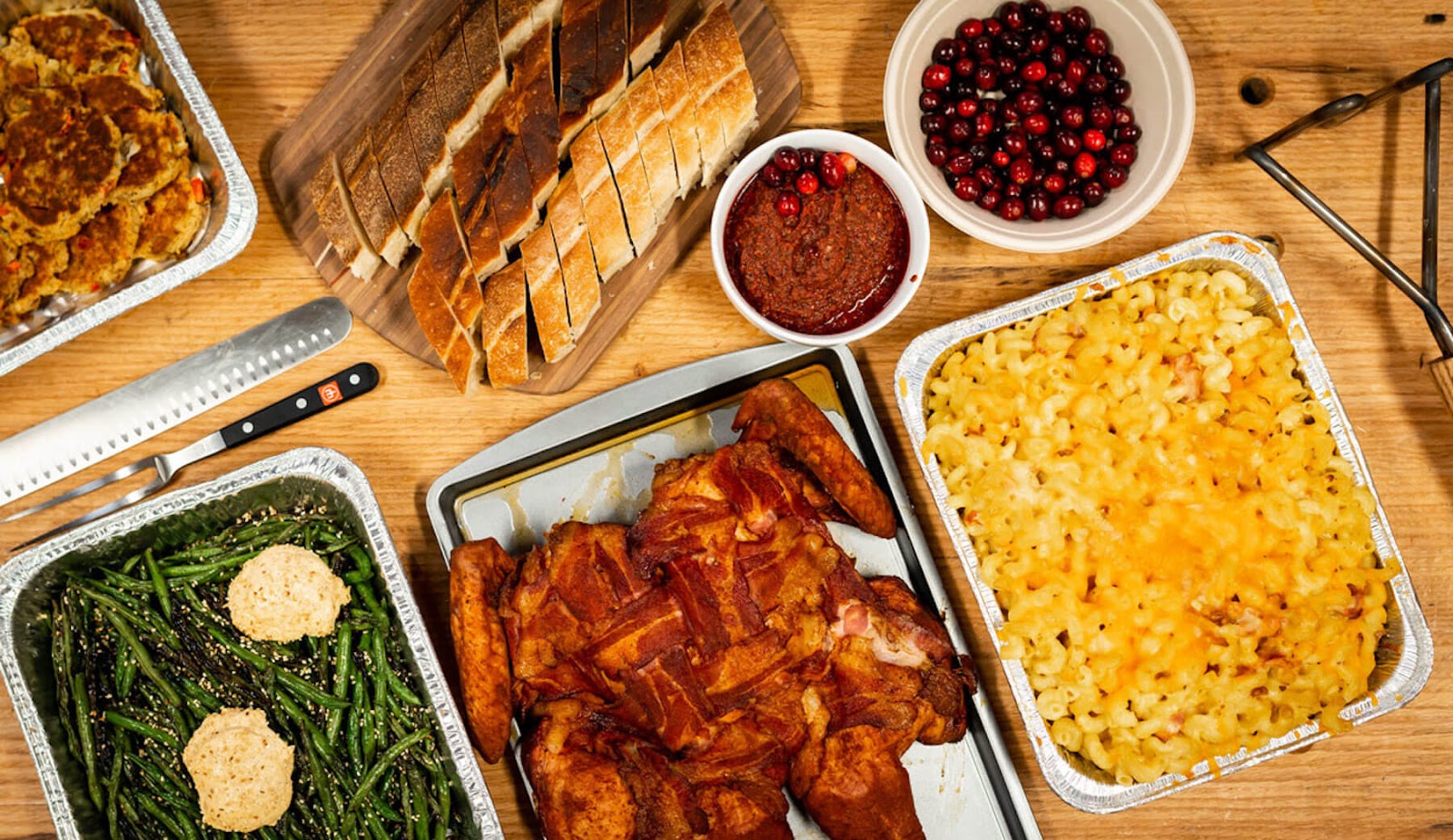 Because we love to take things over the top, not only did we make a bunch of food in the shop, but we did it in style with a 3-foot potato masher. When you have over 15 pounds of potatoes, a store-bought potato masher just won't do the trick, so we took some 3/8th stainless rod and went off! In case our food absolutely sucked, we called in our friends Luke and Zach from Blue Sparrow to whip up some fantastic sides. Watch our full video to see just how EPIC this Thanksgiving turns out — too bad you can't taste it through the screen. 
'Idiots With Powertools' turn into 'Idiots With Kitchen Utensils' 
John Malecki joins forces with Blue Sparrow to cook up Thanksgiving dinner.
We decided to change our careers from builders to chefs — well, we'll see if our food is edible first. This Thanksgiving dinner will be the ULTIMATE Thanksgiving feast as we build a 3-foot long potato masher. Why, you may ask? Well, how else are you going to mash 15 pounds of potatoes? Exactly. Before we got into the potatoes, we started with a 9-pound chicken that we seasoned with a sweet heat rub. We used a bacon lattice to add fat into the chicken breasts to make sure they are nice and juicy, and just because I like to play with my bacon.
Luke and Zach from Blue Sparrow were so gracious to help out us idiots with this project and whipped up some AMAZING sides for our dinner and didn't skimp out on the taste. When I noticed Luke and Zach struggling to mash their potatoes with a standard small-sized masher, I knew it was time to take it up a notch. I showed these rookie builders how it's done! Check it out by watching the entire video. 
Tools and Materials—and Ingredients
The most critical materials on this project were some delicious ingredients.
Of course, we've got the usual knives, spoons, tongs, kitchen shears, and a spatchcock, but the real winner is the 3-foot potato masher. We managed to pull together an insane Thanksgiving dinner, and we knew you'd want the recipe for our incredible macaroni and cheese! Check it out below. 
Smoked Mac n' Cheese Recipe:
2 Boxes of Cavatelli Pasta
1 Bag Shredded Cheddar Cheese
1 Bag Shredded Mozzarella Cheese
1 Bag Gouda Cheese (Chunks or shredded)
1/2 cup butter
1/2 cup flour
1.5 cups Whole Milk
1/2 lb Bacon
Salt
Pepper
Nutmeg
Step 1: Pasta
Bring a large pot of water to a boil. Once rolling, add a heaping amount of salt to your water and cook your pasta 1-2 minutes less than the box recommends.
Step 2: Bacon
While water is boiling, cut up your bacon into small bites, and over medium heat, cook until slightly before crunchy. Remove from heat and drain over a paper towel, set aside for later.
Step 3: Cheese Sauce
Add about 1/2 stick of good butter to a pot over medium heat
Once melted, cook until nutty and fragrant
Add in ½ cup of flour and whisk together until thoroughly combined and not lumpy
Add in ½ cup of milk, whisk into flour and butter mixture until thoroughly combined
Add the other cup of milk
When the sauce begins to simmer, remove from heat, and add your cheese, leaving about ½ cup of each cheese for topping
Stir in the cheese until the sauce is silky. Add salt & pepper to taste, add 1/2 Tsp. of Nutmeg
Stir pasta into the cheese sauce, and add the bacon back in
Add mixture to a buttered baking dish top with extra cheese or bread crumbs
Smoke at 250* for 45 min - 1 hour, or until outsides of the pan are bubbly and cheese is golden
Thanks for watching and supporting! If you liked this project, be sure to check out my channel and other projects here: 
‍
---