IMPOSSIBLE Floating Coat Rack Build - How Does it Work?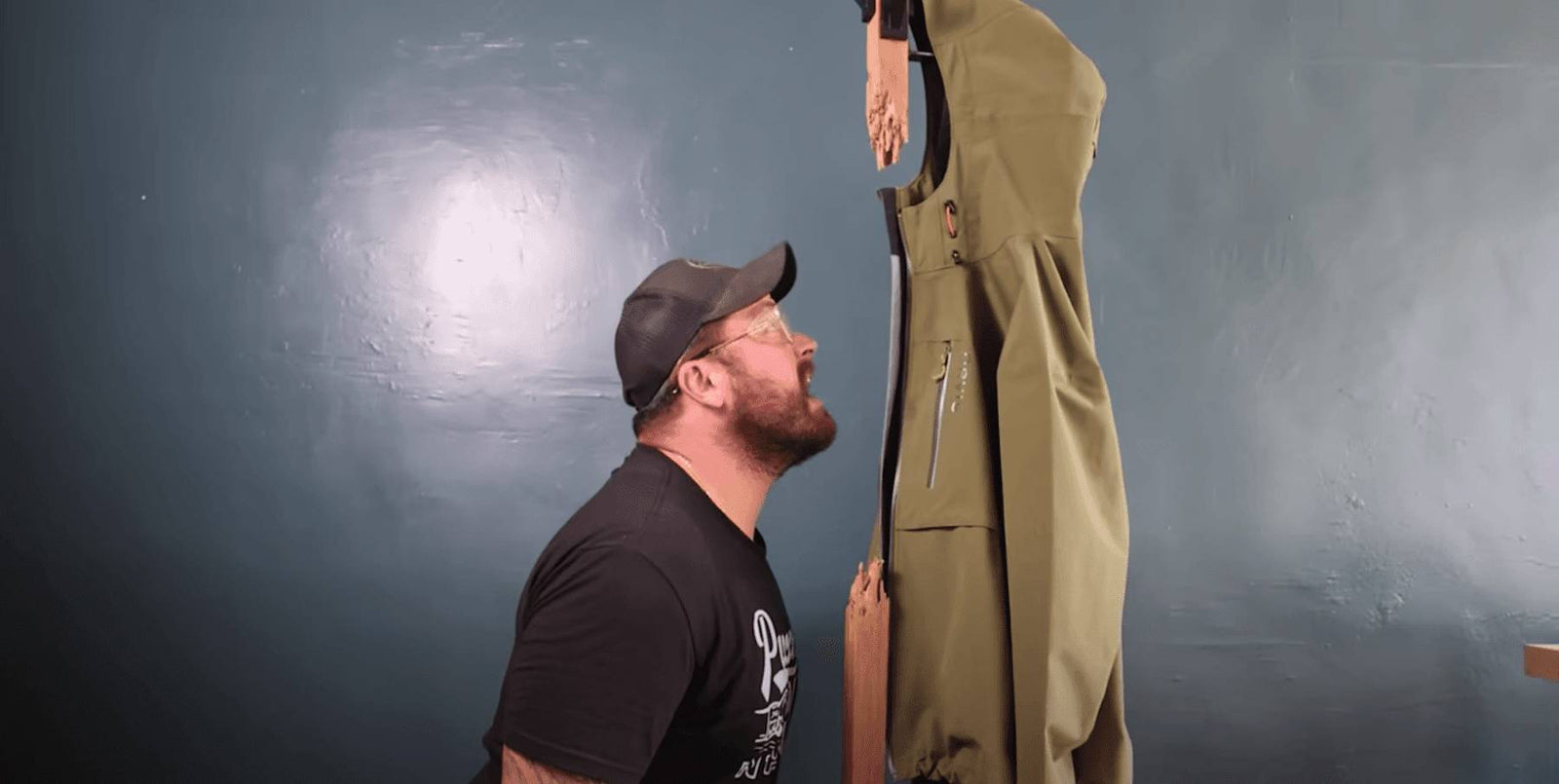 We defy gravity with this build as we somehow figure out how to design a floating coat rack. We will go from two idiots holding a broken piece of wood and a coat to building the most astonishing coat rack on the market. How did I come up with this idea? Perusing the internet gets your creative juices flowing. I found a fascinating sculpture of a man missing his middle half, and I wanted to find out if I could take my spin on it. Watch the full video to check out our inspiration and see what the final product looks like — I'm not going to lie, it's pretty epic. 
Here at John Malecki and Company, We Make the Impossible Possible
John Malecki and the boys take on the impossible task of a floating coat rack
We had sticks of white oak left over, so we decided to use those for this build. They were leftover pieces of wood that I am going to turn into a masterpiece magically, I think. My initial plan is to build the entire coat rack and then break it afterward to add the floating effect. We are going into this project blind, which always makes for an entertaining video. Next, we created bridal joints for the rack's legs, which I've never done on an angle before. Surprisingly, everything went smoothly, and next up was the lap joint for the center of the build.
After the coat rack was put together, we had to destroy our hard work. My idea is to cut a relief cut, then turn it over and beat it with a sledgehammer to achieve the best-looking crack possible. I know there are going to be a good amount of people that will be pissed at me for smashing white oak when they can't get hardwood, my apologies, but this is art. It was pretty satisfying to take my anger out on the wood, and it ended up looking pretty good — I'm not only a builder, but I'm also a poet. But, how did we manage to incorporate the floating piece? You'll just have to watch the full video to find out. 
Tools and Materials
John Malecki not only shows you his top tools but also his favorite place to purchase the best meats
Below is the list of our favorite materials for every build we do, but we wouldn't be able to get anything done without eating a nice and hearty meal. Butcher Box is a meat delivery service — yes, meat delivered directly to your door! They have a ton of variety, and you can get high-quality beef at an affordable price. 
Also, you never have to pay for shipping which is always a plus. If it can save you time and money, how could you say no? No matter where you live, you can have access to high-quality meats with Butcher Box. If you are interested, Butcher Box gives you free ground beef for life — yes, for LIFE. Use my link to sign up for Butcher Box, and you can receive free ground beef for life along with the rest of the delicious meats they offer. 
Top Tools and Product Affiliates
Check out some of my top tools and product affiliates here. 
Extra Supplies
Check out some of my merchandise, build plans, and go-to safety glasses.
- Plans 
Thanks for watching and supporting me! If you liked this project, be sure to check out all of our downloadable plans and other projects here: 
‍
---