IMPOSSIBLE Floating Spiral Table Build - How Does it Work?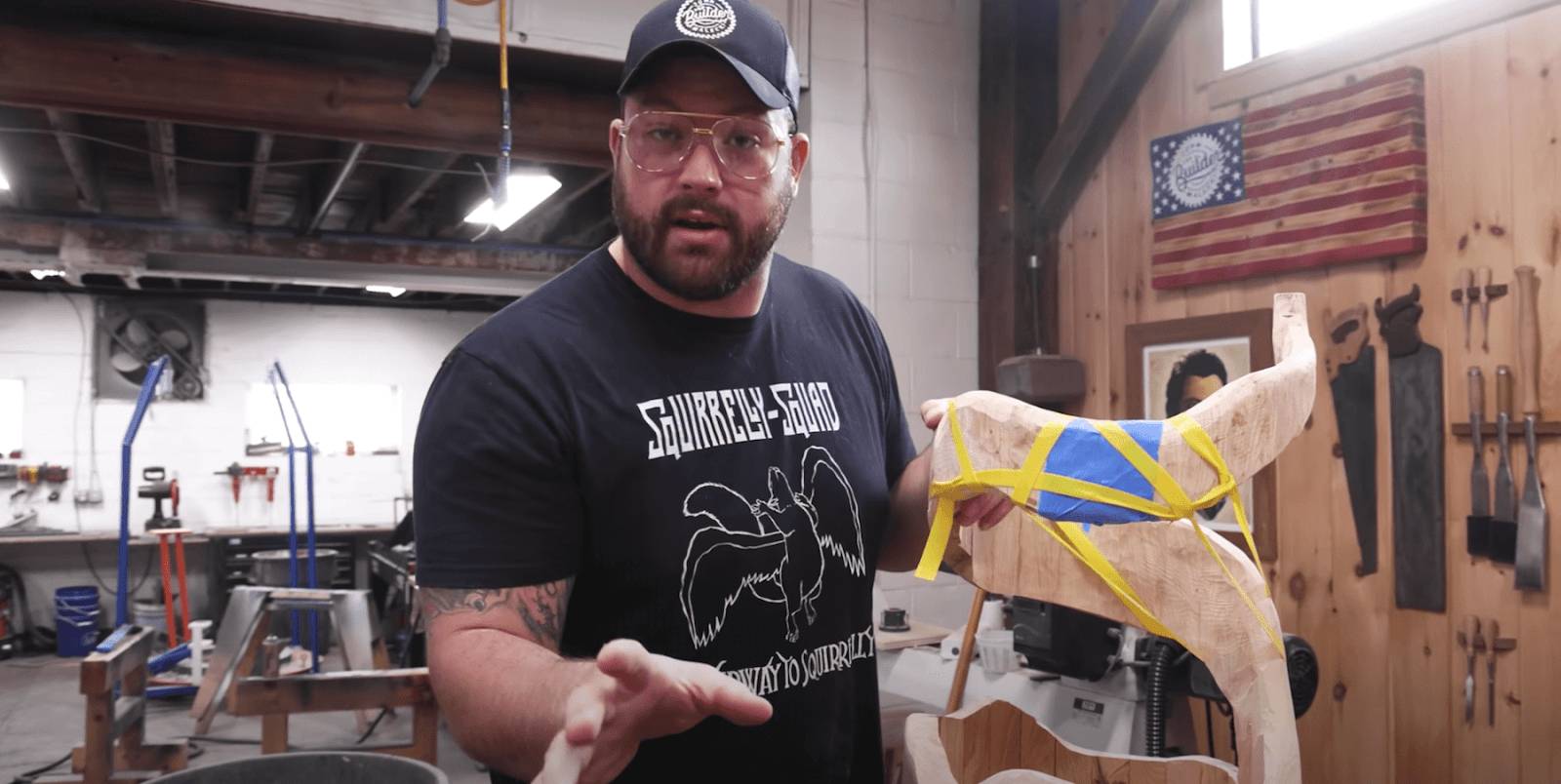 Today's build is about to get WILD. Yeah, maybe I have a weird obsession with floating furniture, but you can't deny how cool it is. I have no idea how I keep thinking of more of these ideas, but this one will be just as incredible as the others. I'm excited, worried, and terrified to see how this one turns out, but you're going to have to watch the full video to check out the final product. 
This Build is Made to Impress Your Friends...If You Don't Blow it Up First
John Malecki shows you how to make the impossible possible with this project
The concept for this build is that I want to have a round top, and the base will twirl downwards. To accomplish this, I will try to stack enough wood that follows the spiral pattern to carve it to make them look like waves. Math is one big pain in my ass, and I downloaded a segmented ring app on my phone to (hopefully) make sure all our measurements are exact. We've never done anything quite like this, so things are about to get squirrelly. 
I need 20 pieces for my segment circle, and I'm just going to cut them all to random lengths and put them into that circle figure. All of this is trial and error, so take what we are doing and modify it if you need to — we have no idea what the most efficient way is to do any of this. After we glued the wood pieces together, we had to figure out how to make it look pretty. I tried my best to sketch out how I wanted to carve it to add texture onto the build, and then I started shaping it out based on the outline — which does NOT go to plan. This was fun but also pretty terrifying. Make sure you check out the final product by watching the whole YouTube video.
Tools and Materials
Make sure you are using the top-tier tools and simplify your insurance coverage
We've got our top tools and materials linked below but if you are doing this specific build, make sure you find a segmented circle calculator online. That REALLY came in handy when we first started this project. Another essential tool to have in your everyday life is suitable insurance coverage. 
Policygenius is an online marketplace for life insurance. If you don't think you need life insurance, you are probably wrong. Do you want to protect your family and loved ones if you were to pass away? Yep, that's what life insurance is designed to do. Policygenius allows you to review over a dozen top insurers in one place, and you can even save 50% or more on your policy. To get started on searching for affordable coverage to protect your family, check out Policygenius.
Top Tools and Product Affiliates
Check out some of my top tools and product affiliates here. 
Extra Supplies
Check out some of my merchandise, build plans, and go-to safety glasses.
- Plans 
Thanks for watching and supporting me! If you liked this project, be sure to check out my merch and other projects here: 
---