IMPOSSIBLE Ugly Tree Table I Almost Threw Away!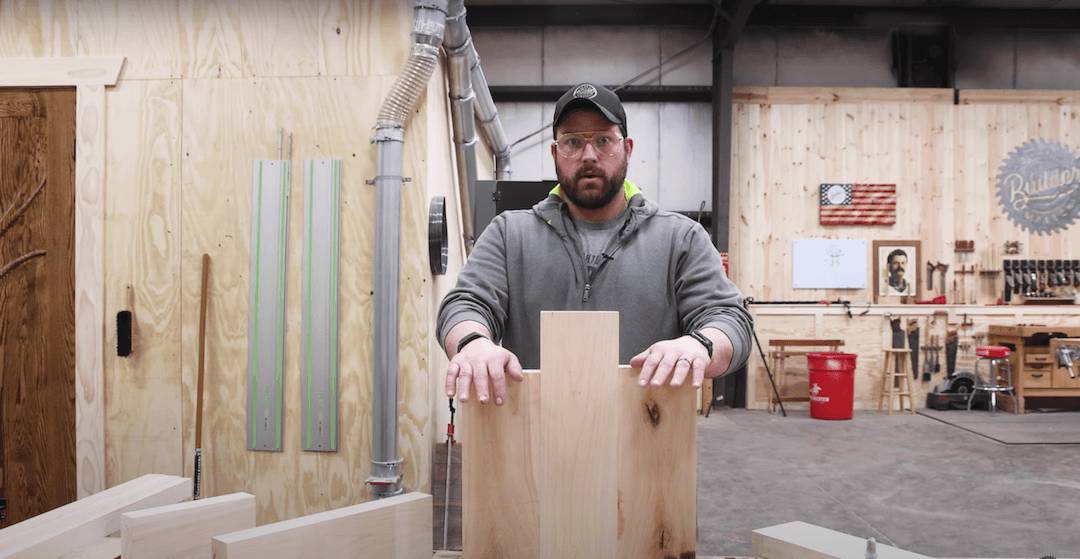 For this project, I came up with a concept that literally cannot draw, model, or come up with any visual representation—so I'm just gonna wing it on this sucker! I wanted to create a table that looks like it's being held up by the branches of a tree. I have almost zero clue of what I'm doing or how I'm gonna do it—but that makes it more fun, right? I'm starting with a basic foundation here for the tree trunk, but this thing should get weird. It's gonna take a lot of experimentation to get through the finish line, and if I can pull it off it should be pretty damn cool! Wanna see how this ugly tree table turned out? You can watch the full video here!
How I Created an Ugly Tree Table
This project was a journey! Watch the end of the video to see how the final product turned out
A little while ago, I had the brilliant idea to create a table that looked like it was being held up by tree branches. I learned a few techniques from a previous tree table project, but this was going to take some squirrely skills to get right. I started by applying the "chocolate" dark Titebond to glue the walnut base together. Then I consulted my rough draft and started building out the base of the tree trunk with smaller chunks of wood. While that glue was drying, I cut and assembled the tabletop. Then, things got real weird.
To get the whole project to actually look like a tree, I picked out a reference photo and got started roughly sketching out the tree pattern in the wooden base. Then, to make sure that the base would hold together, I cut dominoes and glued all of the blocks together to create a solid wooden base. After everything was glued together I started shaping the tree using a band saw.
With the base pretty well established, I began working on the individual branches. Just like the last table project, I glued small wooden blocks together to start getting a general shape for the branches. After making sure that the tabletop fit with the branches, I detailed the branches—which did not go as planned. Wanna see what happened? Visit my Youtube channel!
‍
Tools & Materials Used
Find out what I used to salvage this passion project
The first thing I grabbed to get this project started was the "chocolate" dark Titebond that I used to glue the base together. After that, I used the trusty band saw to shape the base parts of the tree before I glued the whole thing together. To glue the additional blocks needed for the branches and other details I used CA glue.
Since I spent so much time in The Dream Shop, I was thankful we received a shipment from Rubber Flooring Inc. to take the strain out of standing on concrete for hours. Sam and Jordan are pretty stoked about the new rubber flooring too.
After the whole thing was glued up, I used my Kutzall die grinder with different burr attachments to start shaping the wooden blocks into the shape of a tree. Then, to finish off the project I glued the whole thing together, rounded out all of the hard edges with a sander, and made some final adjustments to the structure with the jigsaw. This project definitely had its ups and downs, but I got a pretty decent table in the end. Let me know how I did in the comments section after watching the video on my channel!
Top Tools and Product Affiliates
Check out some of my top tools and product affiliates here. 
Extra Supplies
Check out some of my merchandise, build plans, and go-to safety glasses.
If you liked this video, check out some of my IMPOSSIBLE videos on my Youtube Channel!
‍
---