Pouring Concrete Outdoor Counters - EPIC Backyard Transformation Pt. 5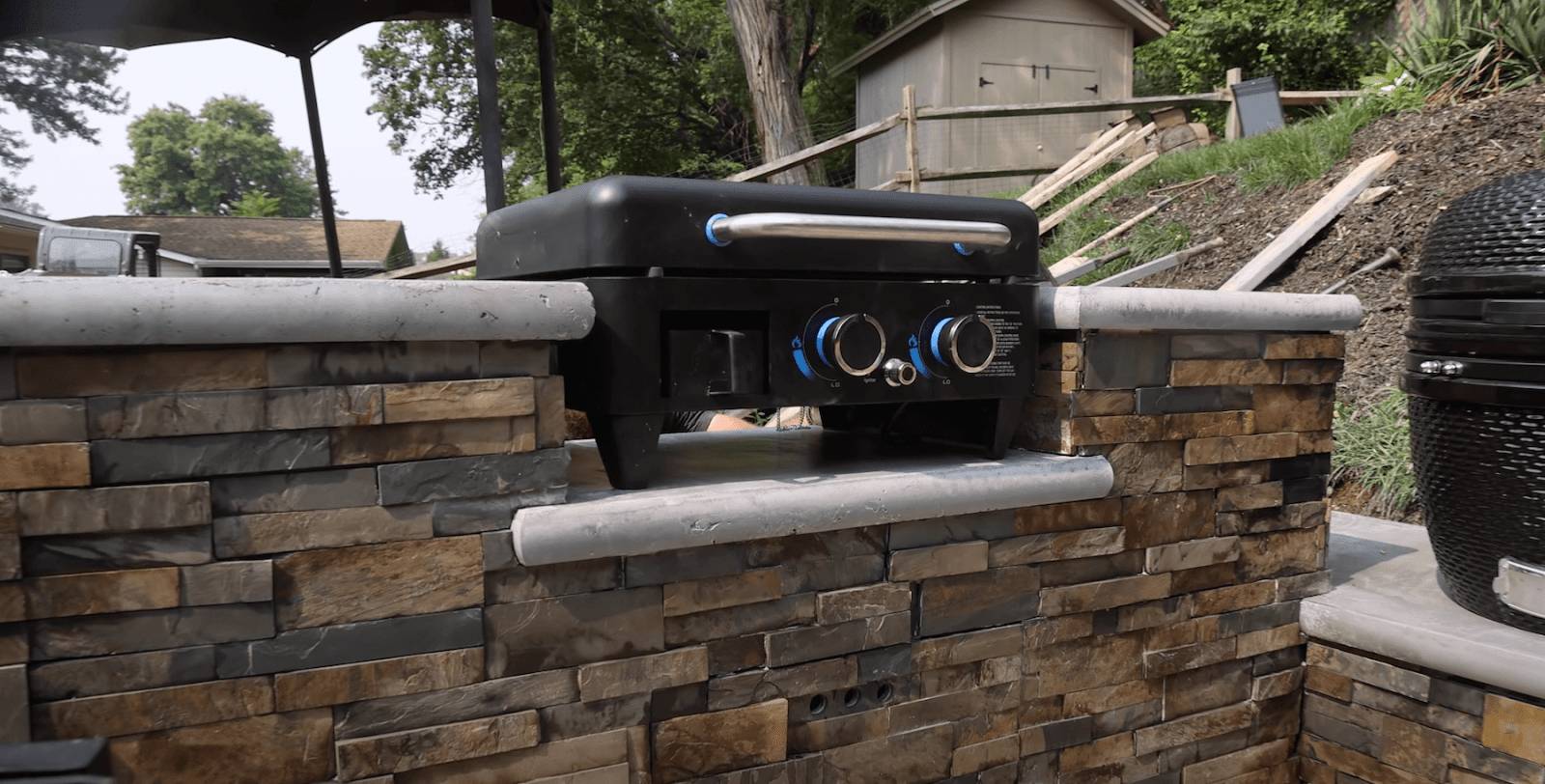 We built these incredible counters in our last episode of the outdoor kitchen renovation, but we didn't show you how to make the countertops — we saved that for this video. You might have seen the result in the last episode, but you're going to want to check out how we put together these bad boys. Pit Boss is also giving away ANOTHER grill in this episode, so you don't want to miss out. Be sure to watch the full video to find out how to enter the Pit Boss giveaway and take notes on building some epic outdoor countertops yourself.
Sam Needs a Place to Set Down His Meats While He's Cooking
John Malecki takes you step-by-step through the countertop-making process.
We already had the base of the counters put together — if you want to see how we did that, check out the previous episode. Our counters will have uneven stones to hide any imperfections, but we want to make sure the countertops are as smooth as we can get them. We don't want Sam's new Pit Boss grill sitting on some janky cement countertops. Pit Boss does not deserve that. 
First, we put cement boards over the base of the countertops to have a layer underneath the cement. Then, we had to build a little moat for laying down the cement — we used Z Counter Forms, which we love so much. Finally, a monumental moment has come on this channel. We've given Jordan the reigns to do a part of the build on his own. We are so proud of him, but does he mess this one up? You're going to have to watch the full video to find out. Hint: things don't go as planned.
Tools and Materials
Check out how you can win a Pit Boss grill of your own.
Without a doubt, we got our workout in with all the cement we dealt with in this episode. We love our Z Counter Forms products, and they are always our go-to whenever we are doing any projects like this. We've got the rest of our favorite materials down below, but we know you are dying to find out how to win a Pit Boss grill of your own. Well, the only when to enter is to watch the full video. Since we are giving away a grill in every episode, make sure you go catch up on all the outdoor kitchen renovation episodes to enter as many times as possible. This episode is the last one in the series, so it's your final chance to enter!
Top Tools and Product Affiliates
Check out some of my top tools and product affiliates here. 
Extra Supplies
Check out some of my merchandise, build plans, and go-to safety glasses.
- Plans 
Thanks for checking out this video — I hope you've learned something new about building cabinets! Check out my channel for more good times and great tips. Here are a few epic projects: 
---