Renovating My Kitchen Part 4—Flooring and Drywall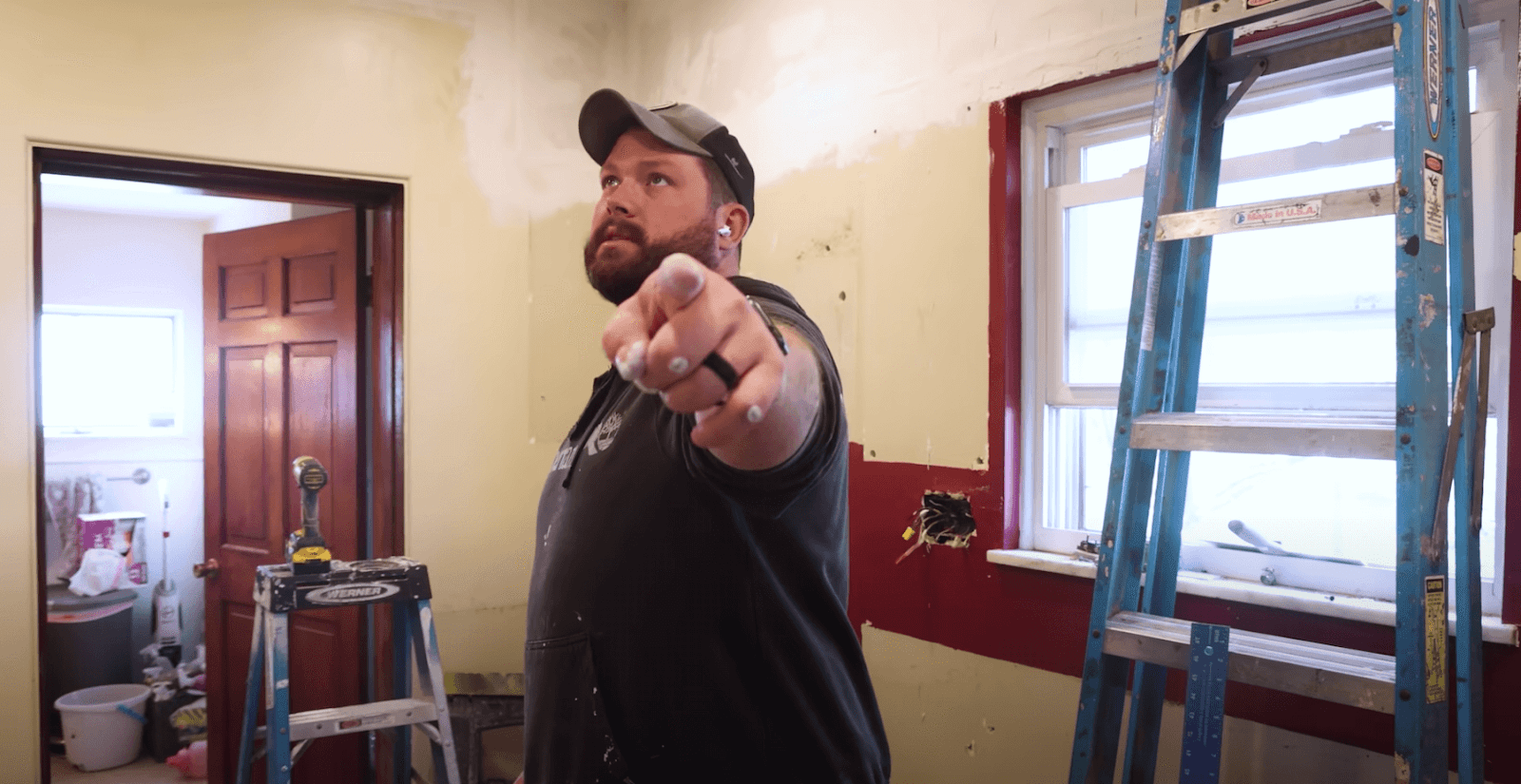 On the 4th episode of 'Idiots Build a Kitchen,' we take on the flooring and drywall! We are taking my 25-year-old kitchen and making it look brand spanking new. Along the way, I'll give you some tips on how to drywall like a pro and lay flooring down like you've done it 100 times before. It's definitely not as easy as it sounds… trust me. Watch our full video below to get more tips and to see me throw a door 20 feet from my deck to the dumpster. 
This video is sponsored by Universal Windows Direct, a leading supplier of high-quality, energy-efficient windows for your home.
From the Window to the Wall: Drywall and Flooring in my Renovated Kitchen
John Malecki walks you through the most efficient ways to get the drywall up and the flooring down.
First up, the drywall. We cut back to the studs on each wall, cleaned it up, stuck in some nailers, and added a bunch of furring strips. After that, we built up the drywall to layer perfectly with the wall and started mudding. Before we started on the flooring, we painted the first coat on the walls in case there was any drippage. 
Next up, we swept the damn floor and installed the same flooring that connects the flooring I already have in the house. Pro tip — mix up your boxes of hardwood when you are laying down your flooring. There are slight color variations and mixing up the boxes will blend them together to make it less obvious. 
Thanks for checking out my kitchen renovation and watch the full video for more of my amazing tips! Subscribe to the channel to check out what the end product will look like. 
Tools and Materials
John Malecki lets you in on the secrets of the ultimate kitchen remodel. 
The build was sponsored by Universal Windows Direct. I love their windows because they're super high-quality and built to last (trust me — I put them in my own home for god's sake). Not only can you buy one window and get one FREE, but you will also always be saving a massive amount of money on your electricity bill each month. With their double pane technology, a film that blocks UV rays, and amazing staff that helps you every step of the way, it's a no-brainer. Use this link to grab your new, beautiful windows with 24 months no payments, and no interest financing. 

Thanks for coming along on this kitchen renovation journey with me! Check out my website for more fun projects and entertaining videos.
Remodeling My Kitchen
Check out the rest of the renovation series here.
Top Tools and Product Affiliates
Check out some of my top tools and product affiliates here. 
Extra Supplies
Check out some of my merchandise, build plans, and go-to safety glasses.
- Plans 
Thanks for checking this out, explore the full video our check out other projects: 
‍
---