The BEST Upgrade You Can Make to Your Shop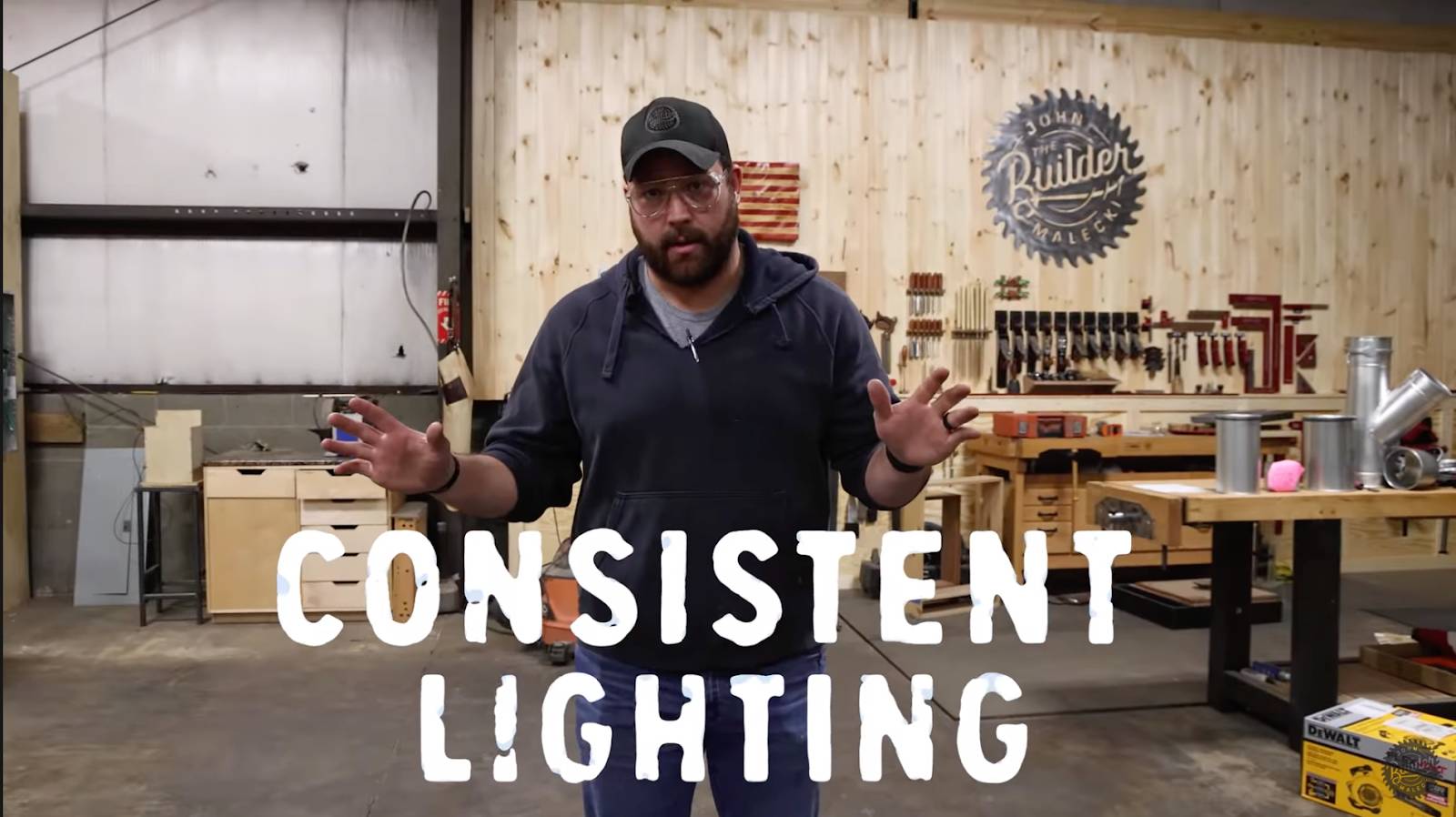 Since we moved into the shop, we've been making some improvements. For our next project, we're tackling the lighting. We want more consistent lighting in the shop so that our videos and photos of our projects look the best. Plus, the current shop has fluorescent lighting, which makes it difficult to spot defects in our builds. We're woking with American Green Lights, and when you work with them, they give you a heat map of your area so that you can tell where your lighting hotspots are. Want to see the difference in the lighting in the shop? Watch the full video to see how much of a change this new lighting makes. 
Figuring Out the Lighting Placement
The team find the optimal places in the shop to set up the new lighting
In the dream shop, the ceiling is two different heights. Because we need the lighting to be the same height throughout the shop for the best lighting possible, we had to hang the lights from the ceiling with a chain to get everything even. Our first attempt to hang the lights didn't quite go as planned, so we decided to fasten the lights to the purlins with self-tapping metal screws, which also gives us an easier way to hide the wires. Be sure to watch the full video to see how we got everything set up.
Tools and Materials
The switch to LED lighting in the Dream Shop
For this project, we got all of our lighting from American Green Lights. When working with them, the heat map they provide is a great tool to visualize where everything needs to be laid out and help you understand how to light your area properly. To hang the lighting from the purlins, we used self-tapping metal screws to secure everything in place. 
Top Tools and Product Affiliates
Check out some of my top tools and product affiliates here. 
Extra Supplies
Check out some of my merchandise, build plans, and go-to safety glasses.
- Plans 
Thanks for watching and supporting me! If you liked this project, be sure to check out my merch and other projects here: 
---