Three Levels of Cornhole Boards — DIY to PRO Build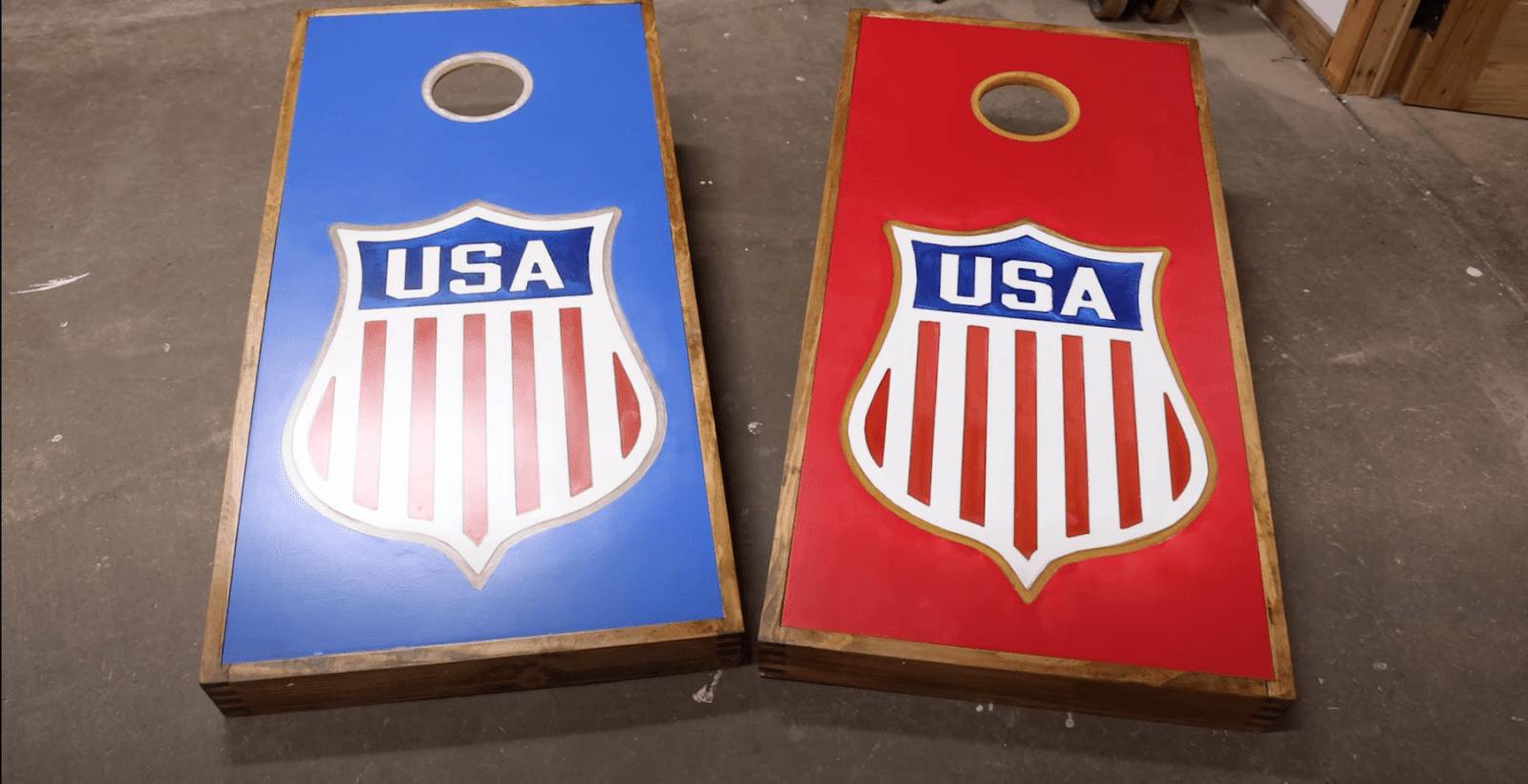 Cornhole just isn't as fun when you don't have personalized boards, don't you agree? When you're aiming for something you love, it just makes the game that much more enjoyable. So, why not make your own cornhole boards? Whether you're a beginner or a pro, we've got a build for you. This week, the boys and I are taking another DIY to PRO Build Challenge, and this one is perfect for kicking off summer. I can't wait to kick back, grab a beer, and play cornhole with these idiots and our boards — I'll beat them, of course. If you are ready to build your cornhole boards, we've put together downloadable plans for all three of the builds in the video. With detailed plans, material lists, and drawings, there's no way it could go wrong. Watch the full video and let us know which cornhole board build you are going to get started on in the comments!
Just Some Dudes Being Dudes and Building Cornhole Boards
John Malecki and the boys show you three different difficulties in building cornhole boards.
To start us off, Jordan built us the basic cornhole board set. All he used was half-inch plywood, two by fours, and carriage bolts. All Jordan did was cut, sand, and assemble the pieces — seriously, anyone could do this. After he assembled everything, he cut the hole in the top board and then painted. For the intermediate build, Sam decided to use the same tools that Jordan did for the beginner build but just stepped up the techniques. Sam used the exact plan build from a previous video we filmed, where I met up with our friend Brad about three years ago. 
Lastly, I decided to big because I wasn't ready to go home. I even broke out a few LED lights to throw into my boards, did some excessive joinery, and used some insanely unnecessary materials. I'd like to point out that the name of the series does not ACTUALLY mean I'm a pro. These episodes are just to show three variations of a single build — and I like to go all out! If you are feeling wild and want to build an insane cornhole board, check out this plan to help you along the way. Make sure you watch the full video to see how all three builds turn out.
Tools and Materials
John Malecki gives you his top tools, materials, and his favorite place to continue learning.
Below I've linked the tools and supplies we use for just about every build. One tool we love to use to improve our knowledge on the business side of things is Skillshare, an online learning community. Make sure to sign up to receive a free trial of Skillshare Premium to continue your learning. 
Another necessity for these builds was our downloadable plans. Having three different cornhole plans allows anyone at any level of woodworking to create an EPIC set of boards. All three of the plans feature techniques and components that help you learn multiple styles of cornhole boards. From basic run-of-the-mill to LED embedded boards, there is something for everyone. Plans include a PDF with detailed drawings and instructions, parts and cuts lists to ensure you have all the materials you need, and detailed joinery diagrams and measurements. We wanted to make this as simple as possible for all our woodworkers out there! Below are the basic materials you'll need for the beginner and intermediate builds:
Carriage bolts
Half-inch plywood board
2x4 wood pieces 
Jointer 
Sander
Check out the basics for the pro build:
CNC machine 
Pinewood (for the top of the board) 
LED lights
Jointer
2x10 wood pieces
Drill
LED lights 
Epoxy 
Sander
Top Tools and Product Affiliates
Check out some of my top tools and product affiliates here. 
Extra Supplies
Check out some of my merchandise, build plans, and go-to safety glasses.
- Plans 
Thanks for watching and supporting me! If you liked this project, be sure to check out all of our downloadable plans and other projects here: 
---