We Build An EPOXY Guitar for Jocko Willink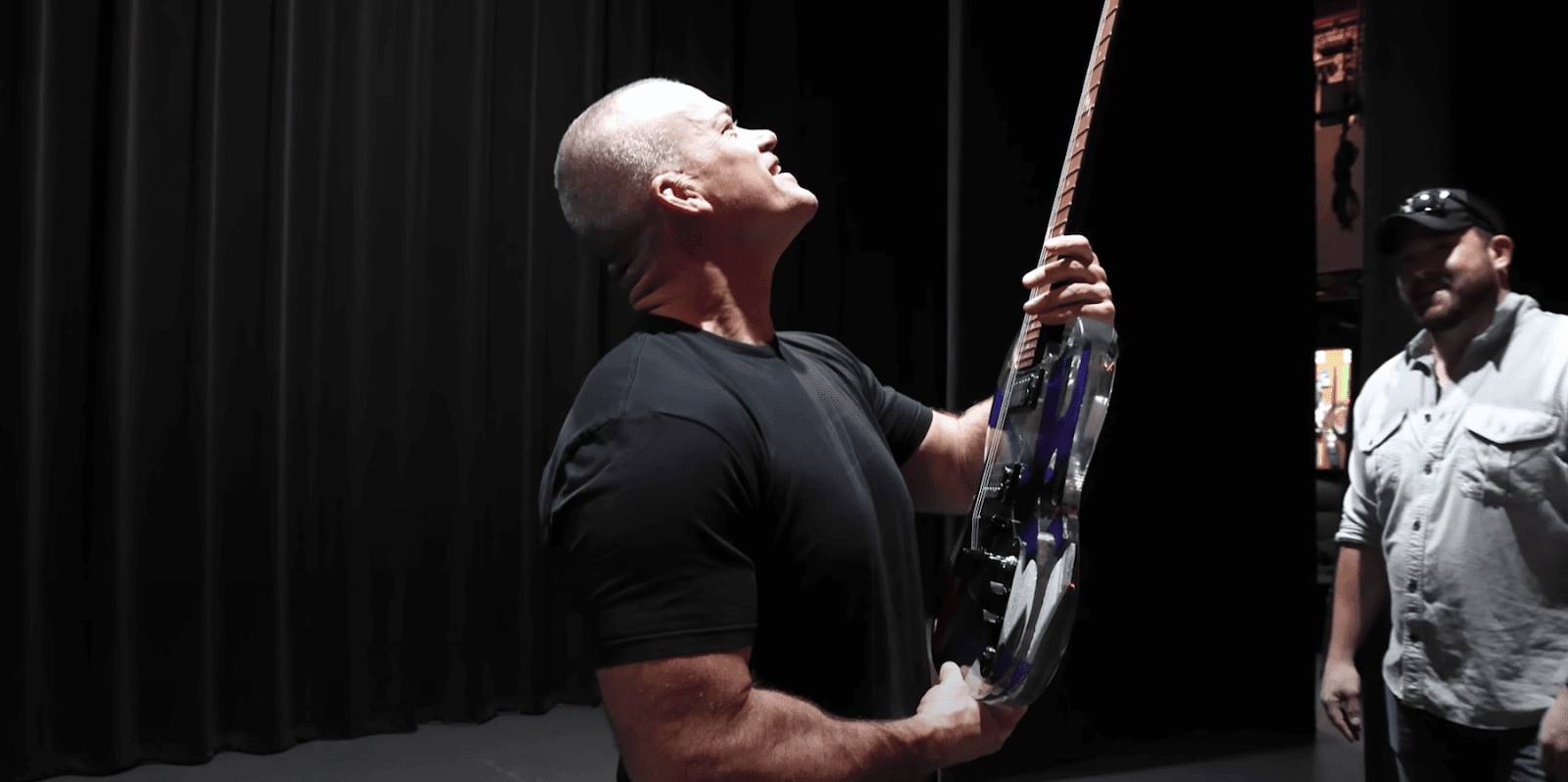 Wow, this build is about to be INSANE. I can't believe that we have the opportunity to work on a build for THE Jocko Willink. Jocko is a retired US Navy officer who served on the NAVY SEALs, and he is also an incredible author and podcaster. This project means a lot more to us than this epoxy guitar, which is still insanely cool, but we had the opportunity to show our appreciation for a veteran and icon. If you haven't checked out Jocko before, you need to do so! But, before you do, make sure you watch our full video to see us design this guitar and give it to Jocko himself.
This Build is a Dream Come True, but Things Still Go Wrong
John Malecki takes you through the creation of an epoxy guitar build
We've been itching to do another similar project after doing the black rifle table and epoxy guitar with bullets. Now, for this guitar, we will replace the bullets with Jujitsu belts for Jocko Willink. Along with being an author and a veteran, Jocko practices Jujitsu. So, by some miracle, we connected with his team to find a way to gift him this guitar. To get started on the build, Jordan cut the body of the guitar out on the CNC. Reminder — cut your mold to be a little larger than your piece to account for any mistakes with the resin. 
Next up, we had to lay out the Jiu Jitsu belts. Jocko is a black belt and has his own school, so we thought this was a really personal touch to the guitar. We are taking inspiration from the infamous Van Halen guitar and the design there. Sam took Jiu Jitsu belts and cut them up to fit them into the guitar. Now for the best part of this entire process, getting to hand the guitar off to Jocko. It was incredible, so check out the full video to see that happen.
Tools and Materials
John Malecki reveals where to get your tools along with the best quality meats
The CNC and resin materials were probably the most important for this project — aside from Jocko Willink himself. Below we've got all of the materials we recommend linked so that you can build up your shop to be the best! When starting any new project, one of the most important things to remember is to stay fueled up. With Butcher Box, it's easier than ever to ensure that you are fueling up with tasty meats. 
Butcher Box is a meat delivery service that saves you time while also offering you the best quality meats. The meat is flash-frozen to keep it super fresh, and they are giving you free wings for LIFE. Insane, right? To sign up for your free wings for life at Butcher Box, use my link right here!
Top Tools and Product Affiliates
Check out some of my top tools and product affiliates here. 
Extra Supplies
Check out some of my merchandise, build plans, and go-to safety glasses.
- Plans 
Thanks for watching and supporting us! If you liked this project, be sure to check out my merch and other projects here: 
---