We Made HUGE Mistakes Installing the Cabinets — Renovating My Kitchen Pt. 5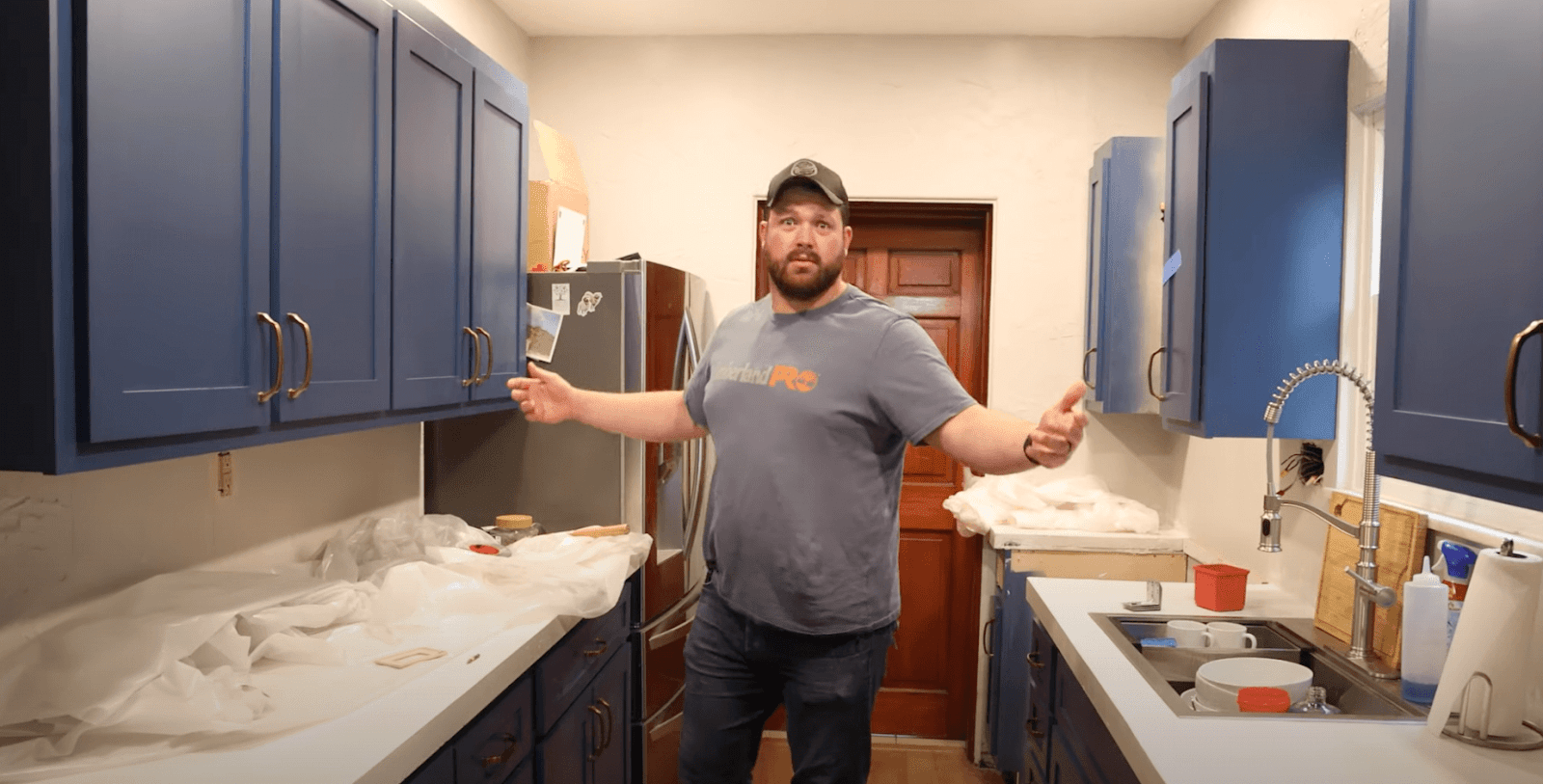 Welcome back to "Idiots with Power Tools" who try to build things but don't know how to read!  This episode is the definition of getting Squirrelly — and by that, I mean that we had to just work with what we had. We lost about $5,000 on the cabinets, and to put it lightly… we were screwed. Check out the whole video to find out how we managed to make it out alive and come up with some pretty kick-ass cabinets. 
What Can Go Wrong Will Go Wrong...and Did Go Wrong
John Malecki and the boys fight through the uphill battle while installing cabinets.
Unfortunately, I did not double-check the drawings that Jordan made up when designing the plan for the cabinets, and we ultimately had to shorten the entryway of the kitchen from a 34-inch door to a 30-inch doorway. Thankfully, a 30-inch door is pretty standard in older homes. My brother-in-law ended up stopping over and mentioned that we had a slight plumbing issue, so while we were at it, he came over and helped us fix that up too. 
Finally, we successfully got all of the cabinets inside with no issues and started mounting them to the walls. Typically, you should mount the upper cabinets before the lower ones, but we had a spacing issue and did this a little backward. What we're doing here is what we like to call Jankenstein. Find out what I mean, and see the final product by watching the full video.
Tools and Materials 
John Malecki not only shows you the tools to install cabinets, but also how to stay hidden online 👀
Below are the top tools I use on almost all of my builds, including installing cabinets. Just as it is important to use the right tools for a project, it's equally important to stay protected online. Using a VPN, a virtual private network, will protect your internet wellbeing and make sure your data is not being sold to large internet providers or whoever else wants to buy it.
Express VPN will reroute your connection through a secure and encrypted server location of your choice to keep you safe and secure. It's as easy as firing up the app, and you're protected! Sign up for Express VPN with my link to receive three months FREE. 
Top Tools and Product Affiliates
Check out some of my top tools and product affiliates here. 
Extra Supplies
Check out some of my merchandise, build plans, and go-to safety glasses.
- Plans 
Thanks for watching and supporting! If you liked this project, be sure to check out my channel and other projects here: 
‍
---