We Make A BIG MISTAKE — The Race To Finish Before The Baby Comes!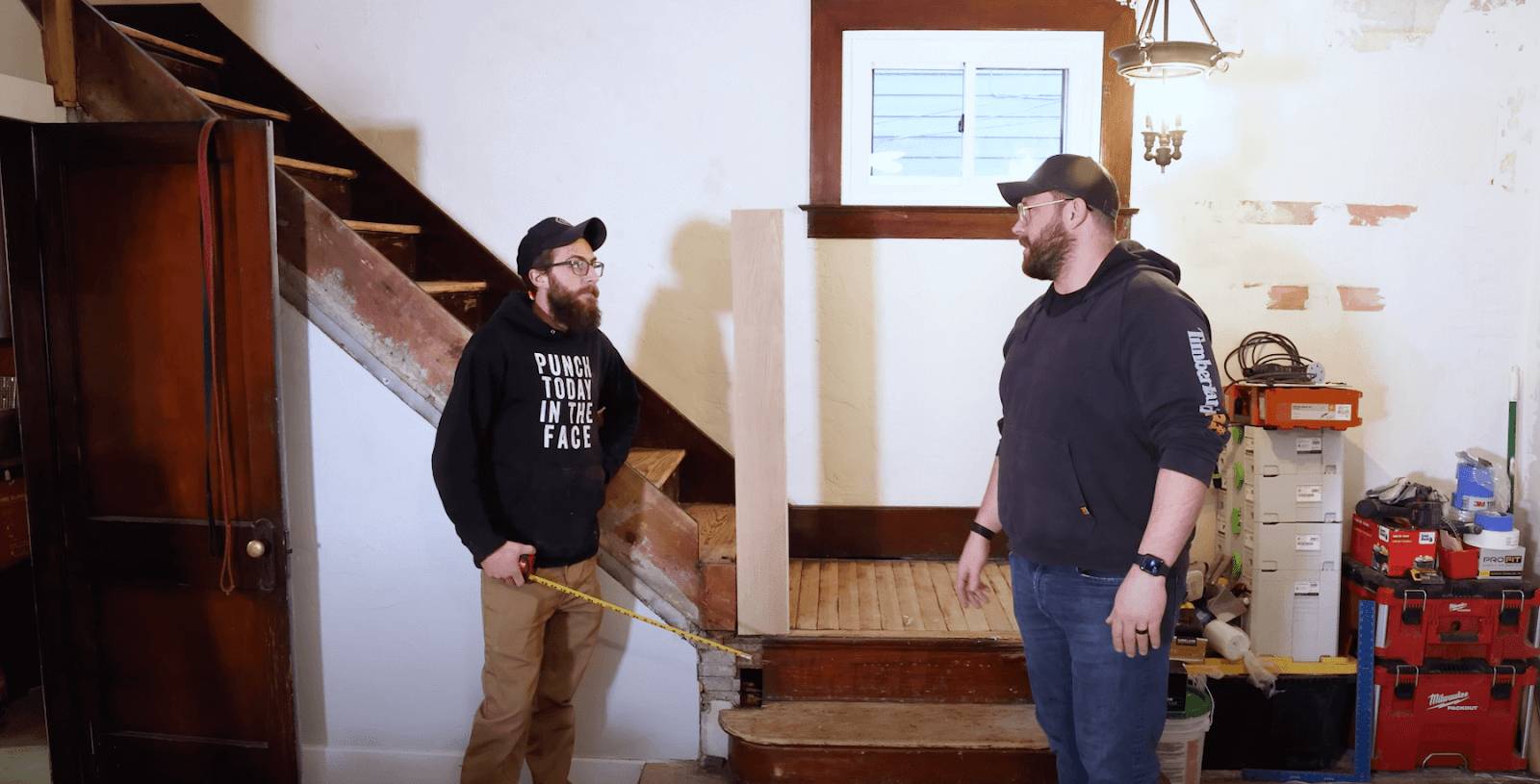 Seven. Weeks. Left. That's how long until we have to be done with this renovation project for my newborn baby to come home safely. The baby will be born very, very soon, and things aren't going as planned. In this episode, we make one HUGE mistake that sets us back days. If we don't get this finished before the baby comes, it won't be that big of a deal. But my wife, on the other hand, thinks that's a safety hazard. Check out the full video to find out what mistakes we made and if we managed to pull it off.
One Guess on What You Think The BIG MISTAKE Is
John Malecki and the boys power through this renovation. 
Sam is back in the shop to get started on the posts and handrails for the staircase in my house. There was a ton of gluing and cutting involved on this one — three days of it, to be exact. We brought everything to the house and worked on installing it. The bad news, Sam messed up. The good news, it was fixable. The handrail was slightly shorter than we wanted it to be, so we did some brainstorming to figure it out. We removed a stair to mount the beams in the correct places to make it work.
After we took a break to eat some breakfast pizza, we started destroying the stairs. We took out the step and found some pretty interesting stuff underneath the stair. Shout out to the specialty plywood store for helping us out with the wood we needed to rebuild the steps. Watch our entire video to see our fails, flops and to watch us play with bendy wood we picked up at the plywood shop. 
Tools and Materials
John Malecki lets you in on his favorite tools and materials for every build.
We couldn't have done these builds without all of the incredible tools in our shop. I've linked them down below so you can take a look at them and splurge for yourself and your shop! The next most important thing that I'd like to point out in this build is a ruler or any kind of measuring tool. We were roughly 15 inches off on the beam, and we should've measured correctly. Thankfully, we know how to get squirrely but ALWAYS double-check your measurements. Don't be stupid like us. 
Top Tools and Product Affiliates
Check out some of my top tools and product affiliates here. 
Extra Supplies
Check out some of my merchandise, build plans, and go-to safety glasses.
- Plans 
Thanks for checking out this video! Check out my channel for more good times and great tips. Here are a few epic projects: 
---