We Visit A $1,000,000 Woodworking Shop!!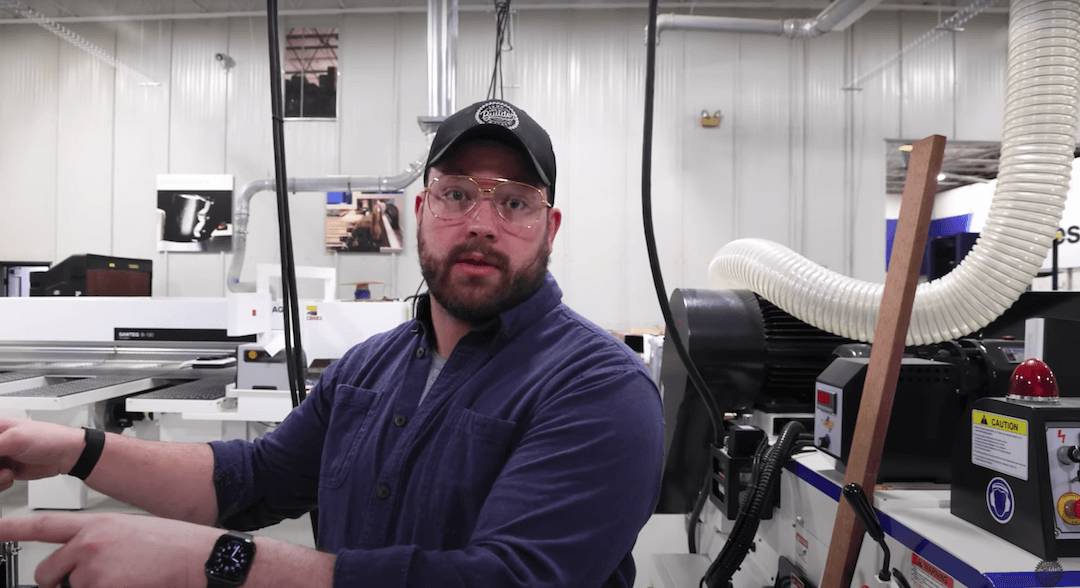 When we got invited up to Grand Rapids, Michigan to check out our good friend's lab, we jumped at the opportunity. I just knew they would have some sweet tools to show us up at Stiles Machinery. So we set out on the 6 hour drive up to Michigan to check it out!
Once we made it to Grand Rapids, we couldn't wait for the team to show us the machines they've been working on. We knew this stuff would be impressive, but I gotta say the guys at Stiles exceeded our expectations. Wanna see the machines they showed off for the Squirrelly Squad? You can watch the full video here!
What Did We Find in a $1,000,000 Woodworking Shop?
Me and the boys were super impressed by kind of woodworking tech we found at Stiles
After our 6 hour drive up to Grand Rapids, we met with the guys at Stiles who were kind enough to show us their education center. At Stiles University, they hold classes and teach the public about a lot of the tools that they provide, including some of their internal brands like Ironwood. 
The first thing we took a look at was their double-sided planer that can take off about a half an inch on a pass, which is ridiculous! Stiles makes the kind of serious equipment you need when you're doing things like rails and styles on cabinetry.
We also took a look at a joiner that has the power to turn a 20 minute job into a job that takes seconds. By using their Ironwood brand joiner, they were able to push a slab of wood through while removing some of the stock and killing some of the imperfections. The joiner we took a look at has 40 — that's right, 40! — horsepower to get the job done as quickly and precisely as possible.
We also took a look at an awesome edge bander that is perfect for specific industries — like healthcare. Beyond healthcare, there are several industries that prioritize precise edging that can only be completed by a machine. 
After that, we left their education center and went back to where they run a lot of their demos. We saw how they completely automate their delivery and prep process using massive robot arms to organize all of the slabs in the workshop. I was totally blown away by the cost of these machines. What I assumed would be a close to 2M setup actually turned out to be only about $600,000. That's a steal for this level of woodworking tech.
Learn More About Stiles Machinery & Dakoda Love
Wanna learn more about how these machines are made and how they work? Check out their sites!
After we checked out everything they had to offer over at Stiles, we wanted to see one of their machines in action. We took a trip down to another shop located in Grand Rapids called Dakoda Love to see one of the planer machines.
Since they were nice enough to let us check out their facility,  we're giving a special shoutout to both Stiles Machinery and Dakoda Love for letting us yinzers check out their setup. If you're interested in learning more about their operations, you can visit either the Stiles Machinery or Dakoda Love websites!
Wanna see more from the Squirrely Squad, check out some more of our videos and see the progress we're making in the dream shop! Yinz stay squirrely!
Top Tools and Product Affiliates
Check out some of my top tools and product affiliates here. 
Extra Supplies
Check out some of my merchandise, build plans, and go-to safety glasses.
Thanks for watching and supporting me! If you liked our visit to the $1,000,000 woodworking shop, check out some more videos!
More from the Dream Shop!
---